The recipients of Thursday's stunning Ambush Makeovers had one woman jumping for joy after her transformation and the other eliciting promises of passion from her husband.
Both women were huge Jimmy Buffett fans who arrived at Rockefeller Plaza to catch the singer's live performance and were thrilled to go home with a new look as well.
"This is over the top," said Maryann Polhemus after getting selected.
First up for Polhemus was a major hair cut — her third ever for the 64-year-old. The new shape and a softer tone for her dark strands softened her features and took years off her face.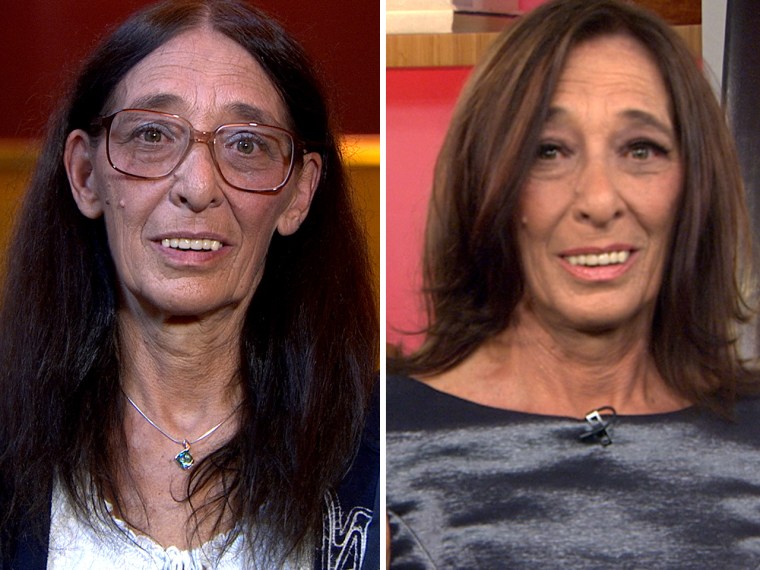 "Holy cow," her husband exclaimed after the reveal. "I'll keep her."
TODAY's contributing stylist Jill Martin also put Polhemus in a sleeveless metallic dress that revealed a surprise for everyone.
"Look at this body on her that we found under that that saggy clothing!" she said.
It apparently astonished even Polhemus' husband.
"Might be a rough time tonight at home," he suggested.
Meanwhile, TODAY producers found Rita Taylor on the Plaza wearing a funnel on her head to get in the Buffett spirit. Her friends and fellow funnelheads told Martin they couldn't wait to hand Taylor off for her makeover. They said they had begged her for years to color her long grey hair.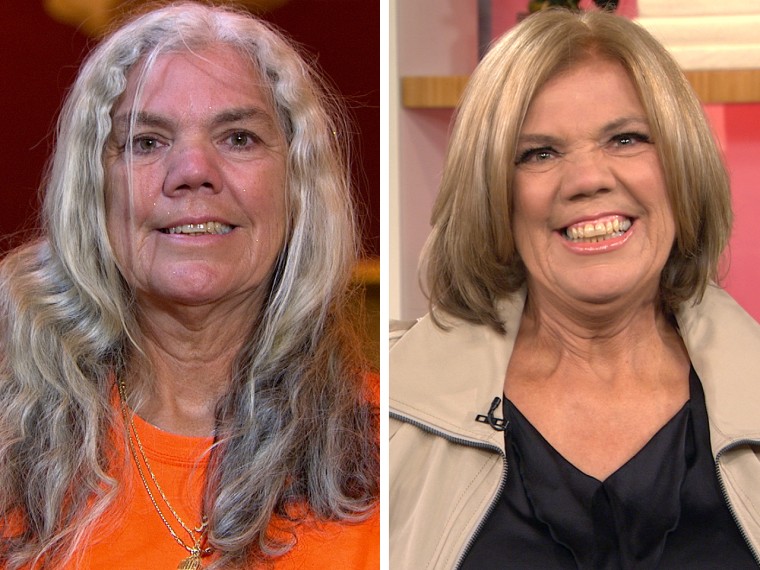 TODAY hair guru Louis Licari did just that, turning her into a warm honey blonde. He also had inches cut off the length.
"We just washed away the grey and it erased years," he said.
Taylor walked out in a sharp three-piece outfit of jeans, black top and a long taupe coat.
The transformation prompted jaws to drops among her friends.
"Oh my stars!" one exclaimed. "It isn't real."

Taylor couldn't believe the change either, jumping for joy after catching her new look in the mirror for the first time.
See the best transformations on TODAY! Hairstylist Louis Licari and TODAY contributor Jill Martin give fans stunning makeovers from head to toe.