The sparks flew when Flo Rida visited the Fourth Hour on Tuesday and let the ladies break off a piece of "Wild Ones." But it wasn't just great musical chemistry — Hoda may have an acute case of Flo fever. The only cure? More "Low," probably.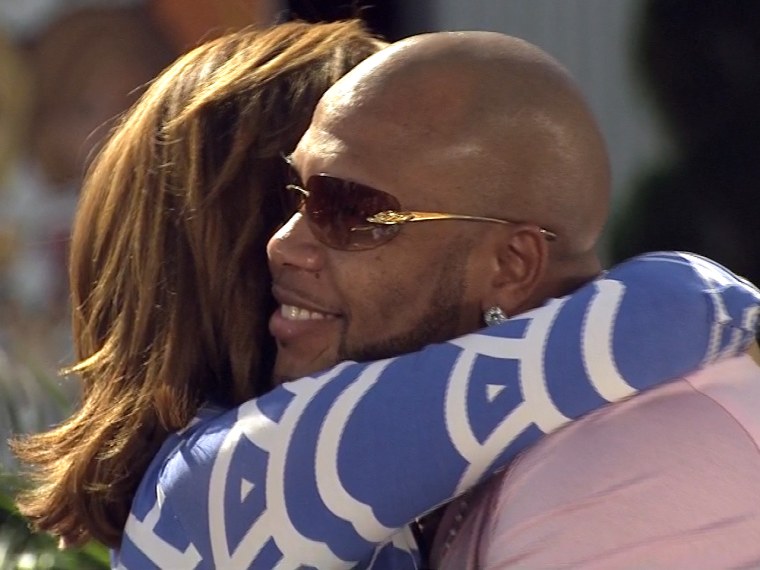 "Let me tell you who I've been thinking about and can't get my mind off of after yesterday's show," she sighed. "Floooooo Ridaaaaaaaa."
Despite their age difference — he's 34 and Hoda's forty-smfnsnmsnmshff — the ladies think that a Hoda-Flo coupling is in the cards.
"He's crazy about you, Hoda!" insisted KLG. "The sexual chemistry was through the roof."
"Is that inappropriate?" wondered Hoda. "Why can't we be together?"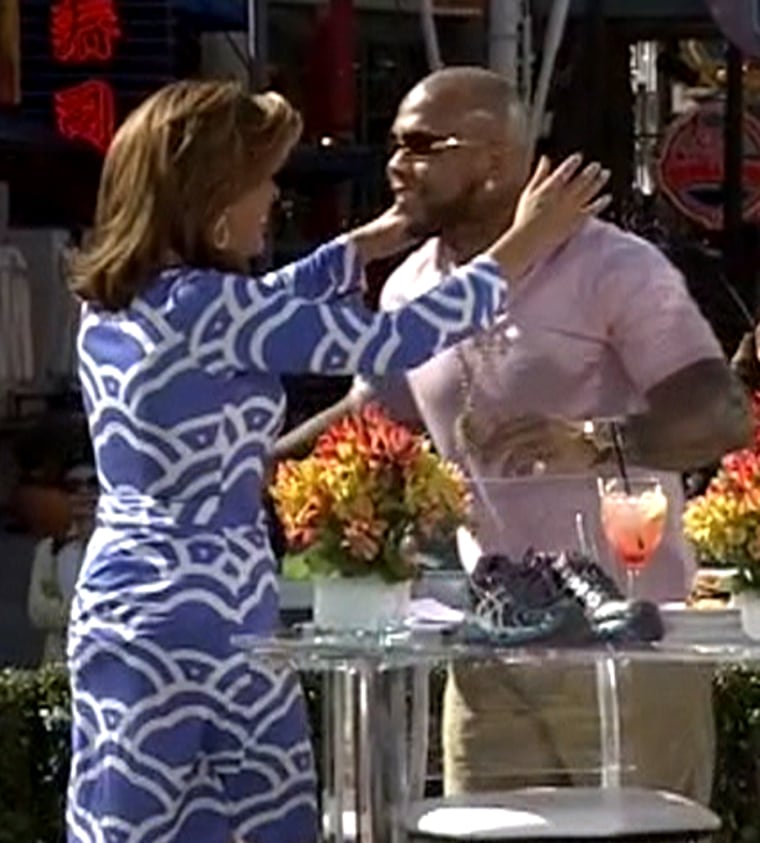 Flo, the ball's in your court, if you're prepared to be in a couple with the best celebrity name mashup of all time: Floda! (If you have a better suggestion, leave it for us in the comments.)
Julieanne Smolinski is a TODAY contributor who has often fallen under the spell of a man in a pink polo.

More: Hoda and Flo Rida's mutual love-fest