Keep your eyes peeled for Hoda in an ad for the American Cancer Society, which is celebrating its big centennial year.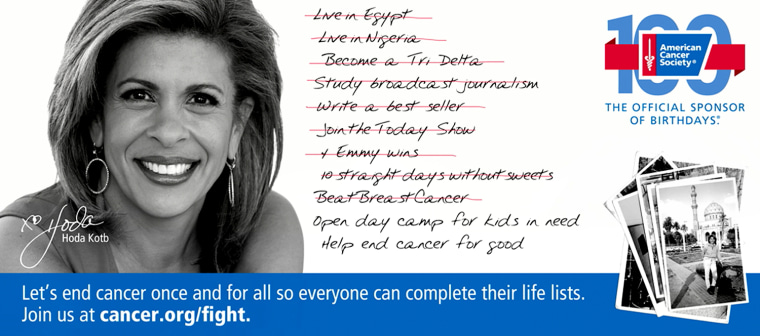 The foundation asks cancer survivors to ask as spokespeople, and she gladly stepped up to cheer them on in their ongoing search for a cure.
KLG congratulated Hoda, and wished them a very happy 100 years.
"They look good for their age," she said.
"They sure do," said Hoda.