Today, more than ever, people around the world are holding their loved ones close and giving thanks.
TODAY's Dylan Dreyer and Sheinelle Jones — in moving tributes — shared stories of the people who've made their lives better. Read on for your stories — and check out the Season of Kindness calendar every day for uplifting stories, challenges and more.
Alejandra Mercedes: "Jean Fowler Sanchez, this lady devoted her life taking in foster children. She gave me love my mother never gave me. I wouldn't know the true meaning of a mother if it wasn't for this amazing person. He heart is made of kindness and other things beyond words. I love and miss her dearly."
Sarah Manuel Lloyd: "My 9 year old daughter is the kindest person I know. She always makes pictures and cards for her friends and teachers for no other reason than to make them smile and make sure they know she cares."
Amanda Enos: "Michelle Young-Ferguson, you're the kindest person I know! You have a heart of gold and are so supportive. Plus you make good soup and will always round up to $1 when I need to borrow 47 cents! Thanks for all you do and being you!"
Jennifer Tanner:"Hoyer Kyle Hoyer my son is the kindest person I know. No matter our differences we always work through them. He always maintains a positive attitude about life. It's no surprise he chose a career in nursing where he can care for others."
Lynn Turner Johnson: "Kindest person I know is my sister, Amanda. During my months of chemo for cancer, I was determined to cross the finish line for a breast cancer fundraiser. When she saw I couldn't make it, she put me on her back and made my dream a reality."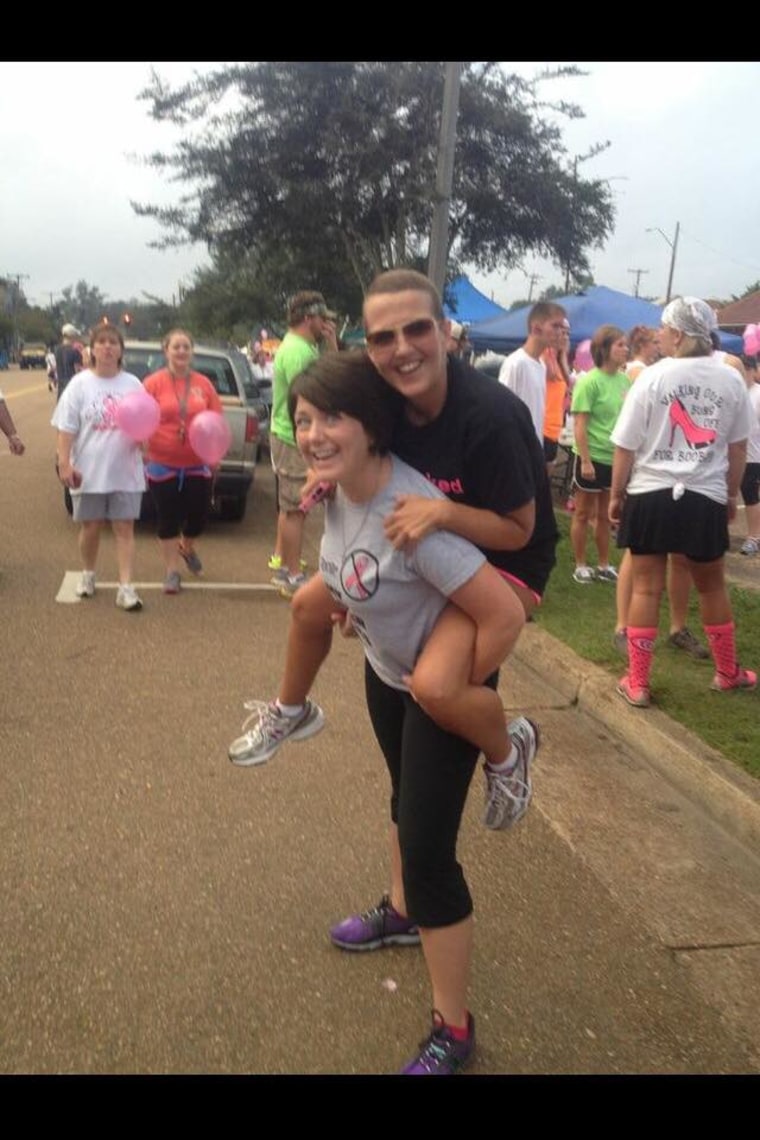 Liza Watson Denman: "My beautiful sister Kelly who donated her left kidney to save my life."
Stephen Hughes: "My Mother in Law Diane Malandro Lake. My wife's mother is a truly amazing person. She does so much for so many. Besides all of the volunteer work, the fundraising and giving she is so passionate about, she is the nicest and most considerate person I know. I am truly blessed and grateful to have such a wonderful mother in law. Love you mom! Thank you for everything you do for us and everyone else. #ShareKindness"
Valerie Shimp Robinson: "The kindest person I know would be my husband. We work together everyday on our farm. Not only is he kind to our employees, animals and the public. He still has kindness in his heart for our kids and myself everyday. Even though the market prices are down for grains, he still continues farming to help feed the world."
This story is part of NBCU's Season of Kindness. Follow the series on Facebook, Twitter and Instagram and share your story using #ShareKindness.