A two-woman kind wave has swept across New York City, leaving hugs, high-fives and smiles in its wake.
TODAY's Jenna Bush Hager and Hoda Kotb decided to spread the love ahead of Valentine's Day by doing some random good deeds around the Big Apple, starting with helping New Yorkers on their morning commute and finishing with a heartwarming moment at New York-Presbyterian Hospital. It was all part of the "Show Heart" series in which TODAY is sharing acts of love and kindness leading up to Valentine's Day.
"I have to say, it is a gift to give (to others),'' Hager said on TODAY Wednesday.
The ladies started at Zenon's coffee cart on Sixth Avenue in Manhattan, buying coffee and muffins for people on their way to work. Next up, they passed out MetroCards with prepaid fares on them to pay for people's commutes to work.
RELATED: Wounded veteran gets surprise backyard makeover: 'I had to pinch myself'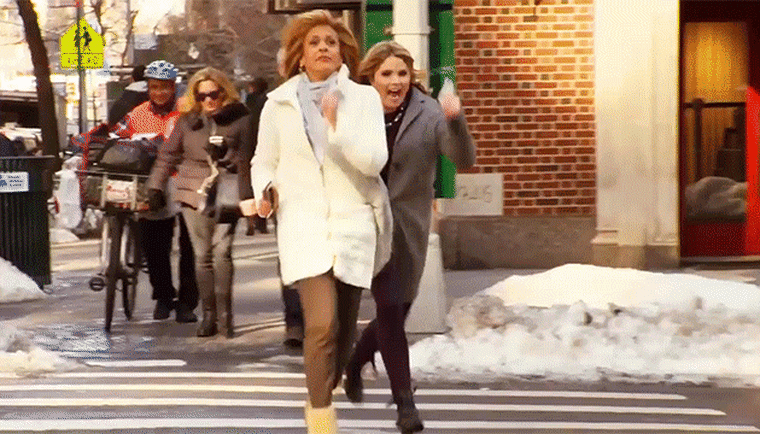 One of the recipients was a man who said he just moved to New York from San Francisco.
"This is what happens every single day in New York,'' Kotb joked. "People give you free stuff."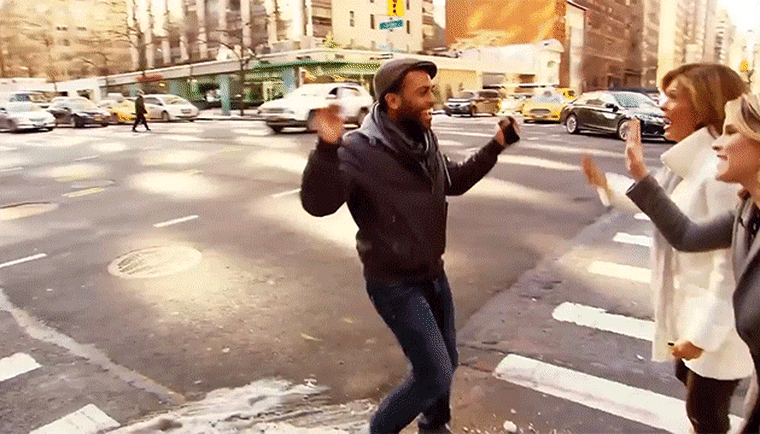 After sending some people to work with a smile, they went to Our Lady Queen of Angels Elementary School in Harlem, where they handed out free books and some hugs to the kids.
"You made my day,'' Hager said after getting a big hug from a student.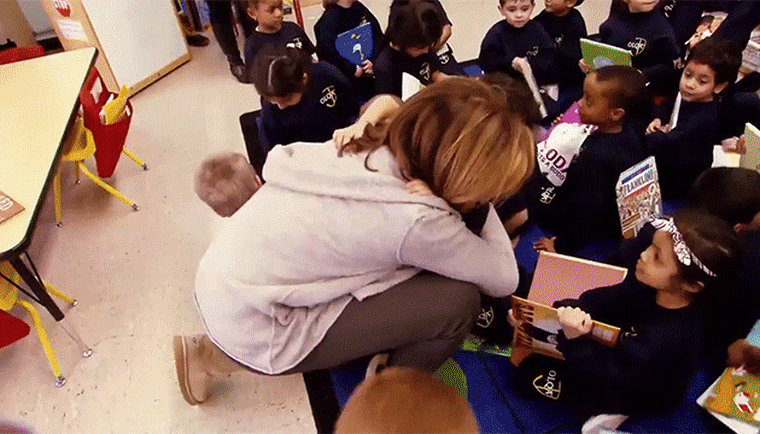 They finished their day at New York-Presbyterian Hospital, surprising the nurses in the pediatric unit with a free lunch.
RELATED: Watch Sheryl Crow's sweet surprise for her hometown high school teachers
"We wish it was, 'You get a car! You get a car! You get a car!''' Kotb said. "Instead, it's 'You get a sandwich! You get a sandwich! You get a sandwich!'''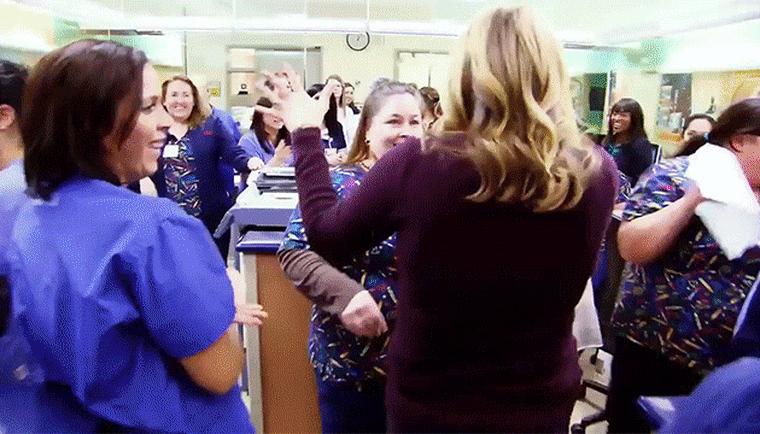 To top it all off, New York-Presbyterian patient Gianluca Merolla, 18, showed up with his mom to share his own surprise with the nurses and thank them for all they have done for him.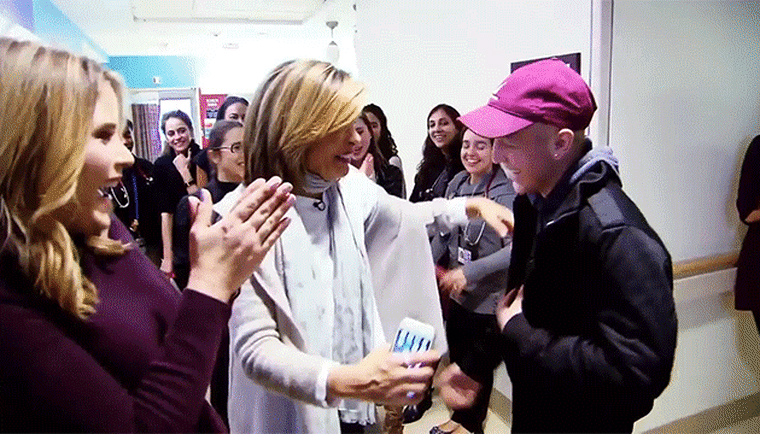 "I'm cancer-free,'' a beaming Merolla said.
Follow TODAY.com writer Scott Stump on Twitter.