/ Source: TODAY Contributor
Honk if you think this is genius: a women's motorcycle club that rushes breast milk to premature and sick babies in traffic-plagued New York City.
Things got revved up in June when the New York Milk Bank, the first in the state, began processing donated breast milk at its new facility in Hastings-on-Hudson, a suburb north of New York City. While the bank could quickly pick up and deliver milk locally, it needed help getting it in and out of New York City, where there was always a risk of getting stuck in heavy traffic and delaying milk delivery to the babies who needed it.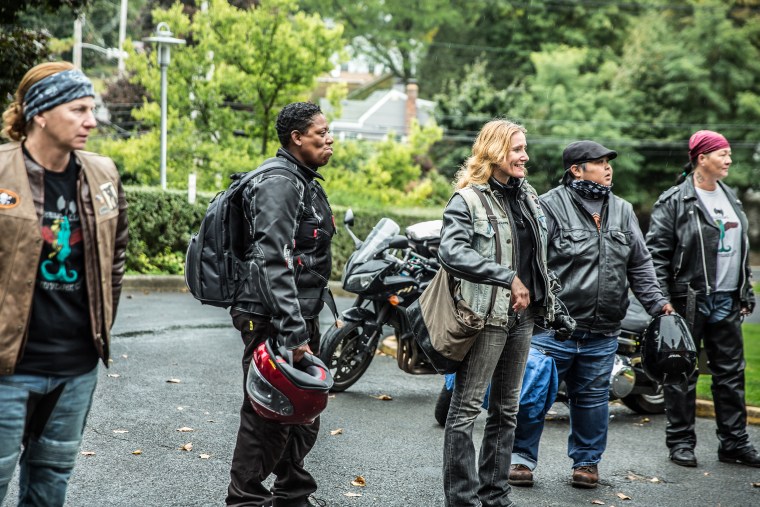 Enter the Sirens Women's Motorcycle Club of New York City, a group of bikers (they prefer the term "club," not "gang") that became the milk bank's go-to delivery service.
RELATED: Thanksgiving 'Cranksgiving' effort sees bikers collect over 3,000 pounds of food for homeless
Jen Baquial, the Sirens' president, said the wheels started rolling when "Julie Bouchet-Horwitz, the executive director of the milk bank, reached out to me and said, 'This may seem weird to you, but hear me out.'"
"Julie explained her idea, and I thought it was awesome."
Never miss an awesome parenting story! Sign up for TODAY newsletters here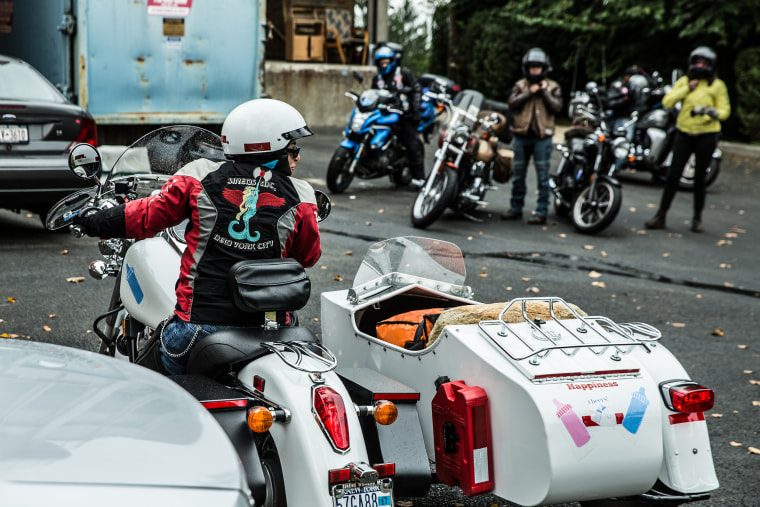 So did the club's 50 members, who often do charitable work for women's health issues and didn't blink at being breast-milk couriers.
Twelve Sirens volunteered immediately.
"They were stoked," said Baquial. "This was a really good fit. It isn't often we get to use our bikes to do service."
The women on wheels communicate by text message. "They post when they need a pickup or delivery, and we all see it, and whoever is free grabs it," said Baquial.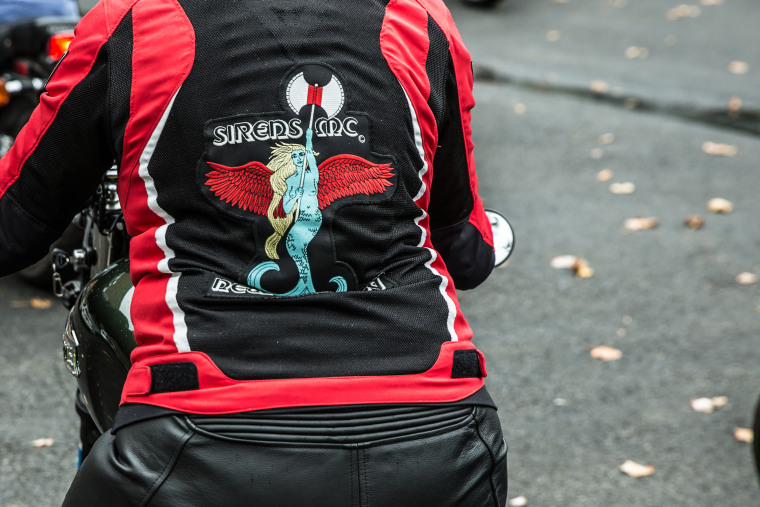 Sometimes the Sirens collect frozen milk from the bank's depots in Manhattan, Brooklyn or the Bronx, where lactating women drop off their extra milk, and take it to the Hastings-on-Hudson facility for processing, said Roseanne Motti, the milk bank's manager. Other times the bikers deliver pasteurized milk to a hospital in the city, or they pick up frozen milk in Long Island and take it to the milk bank for processing.
"The Sirens are incredibly important to us," said Motti. "It helps that they're able to zip out of here in lower Westchester County and get milk quickly to hospitals who need it on the same day."
RELATED: After losing son, mom makes historic, heroic breast milk donation
"If an infant is in need of donor milk and the hospital doesn't have any, they have to wait for a milk bank to overnight it," she said. "That means the baby is going to drink formula while they're waiting for breast milk to be delivered."
"While many full-term babies do well on formula, premature infants have systems that are not developed, and [drinking formula] could be devastating."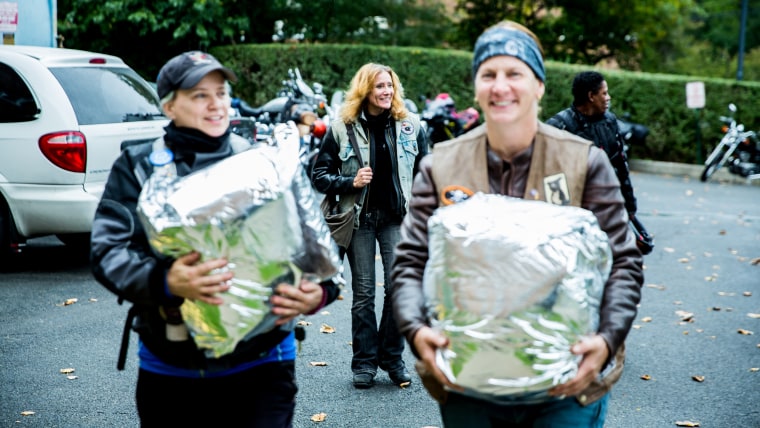 But getting the milk to ailing newborns as quickly as possible isn't the only benefit of relying on the Sirens.
"It's a huge savings for us, because normally we'd have to spend money on FedEx," said Motti. "This lowers the cost of transporting the milk."
So can these tattooed, leather-loving ladies — whose members include teachers, nurses and an electrical engineer — be considered "badass?"
"We get called that a lot," said Baquial. "You do need cojones to ride a motorcycle, because it's dangerous."
"We are badass, sure, but in a nice sense."
This story is part of NBCU's Share Kindness. Follow the series on Facebook, Twitter and Instagram. #ShareKindness
Related video: