Wearing a cat sweater that says "Meow-y Christmas" and tree-light necklace, longtime NBC employee George Ann Muller pushes her cart of homemade cookies throughout the offices at 30 Rockefeller Plaza.
Although this sounds like a sweet surprise, Muller has been distributing treats for 30 years."Something about the cookies puts a smile on people's faces," she told TODAY. "That's why I do it every year."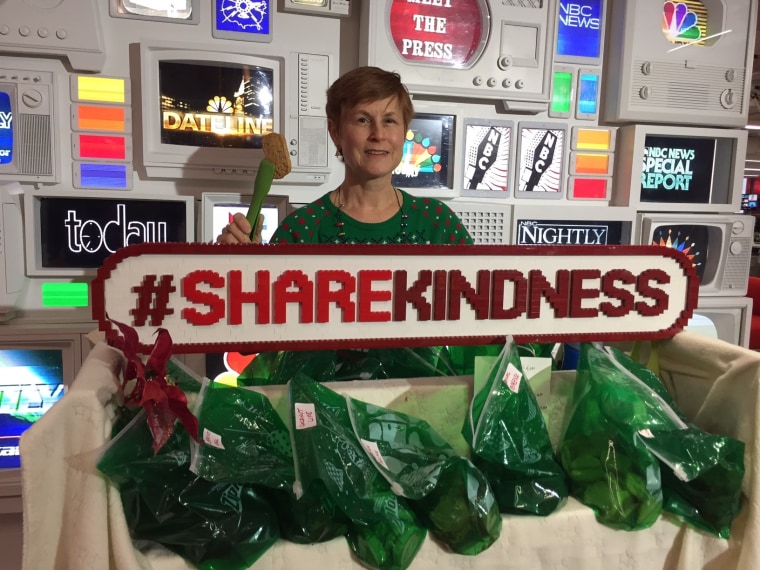 Muller, who has worked in studio operations at NBC since 1978, works part-time now and spends the rest of her time volunteering in the area. Her husband also works at NBC.
Muller's the perfect example of the #ShareKindness campaign in action: People showing kindness out of the goodness of their own hearts.
RELATED: #ShareKindness: Join TODAY in elevating 1 million acts of kindness
#ShareKindness is TODAY and NBCUniversal's celebration of kind acts big and small, from distributing sweet treats to hard-working office-dwellers, to donating to a cause to giving a smile to a stranger on the street.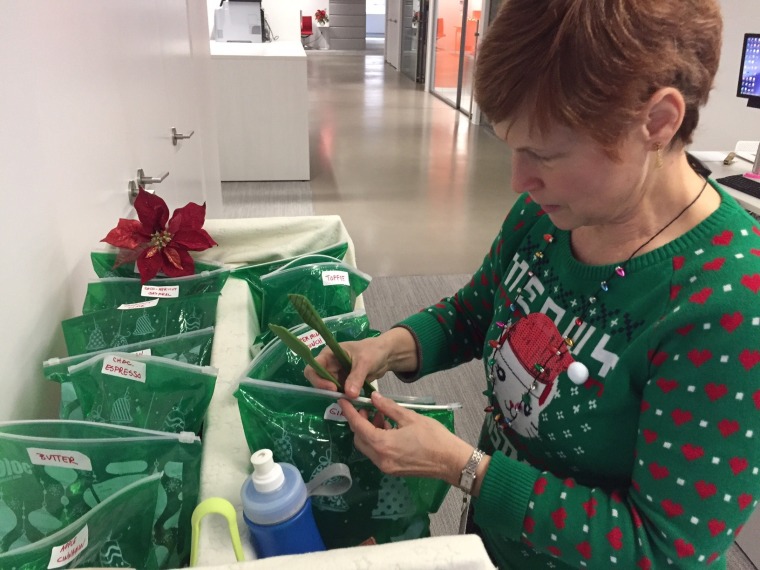 Although Muller's cookie operation brings joy, make no mistake: It is a serious business.
She takes two days to perfect the made-from-scratch dough before baking 1,000 cookies for three days straight.
It takes two days for Muller to make her way through the NBC offices, starting at 10 a.m. and ending when her "feet start to hurt," which is usually around 5 p.m.
Fifteen flavors include chocolate chip and peanut butter (two of her most popular), cinnamon pecan, 'ginger wow!' and chocolate espresso — all of which are advertised on her handwritten menu.
Cookies are divided by variety into festive green Ziploc bags. There are gluten-free and vegan varieties. Muller uses two pairs of tongs (to prevent nut cross-contamination), and no hands are allowed in the bags.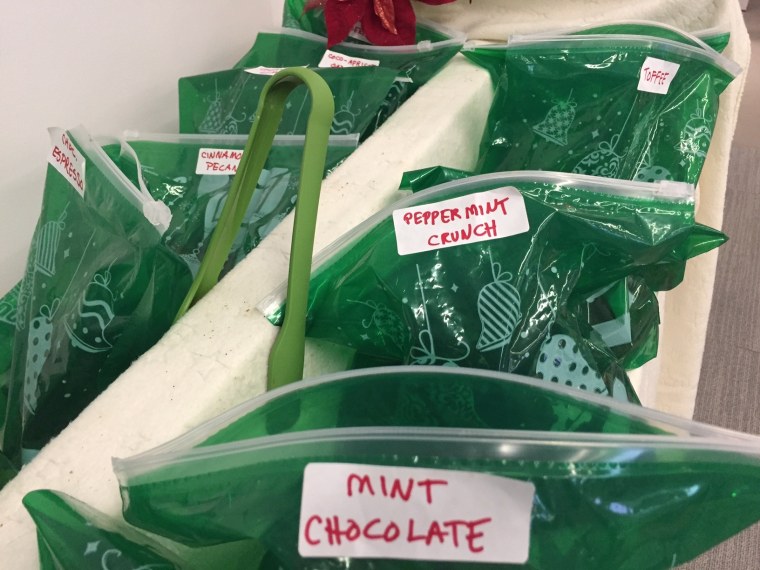 Not every cookie will do. All recipes are subjected to a rigorous taste test before making it onto her famed cart.
"There was one recipe in particular this year that just didn't make the cut," Muller said.
Thursday afternoon, a small crowd formed around Muller's cookie cart. MSNBC anchor Thomas Roberts stepped out of the studio.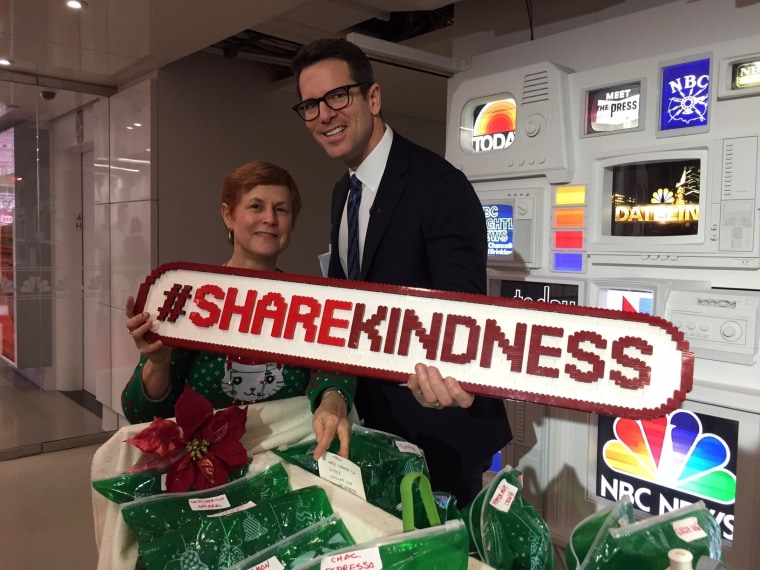 "The peppermint crunch is great," he said. "That's what I got last time."
Muller pointed at Roberts and joked: "You don't get another one!"
Roberts looked at the cookies again.
"I might put on a hat to come back and sneak another one."
This story is part of NBCU's Share Kindness. Follow the series on Facebook, Twitter, and Instagram. #ShareKindness