/ Source: TODAY Contributor
This is the time of year when we stop to give thanks, and parents never tire of feeling thankful for their families. It doesn't matter whether we have the tiniest infants or the tallest teens: The hugs and smiles and silly things they do make us feel grateful to have them in our lives.
In honor of the Season of Kindness, we asked TODAY viewers to share stories and photos of what makes them feel grateful. Here are some of our favorites:
1. "Last year we spent Thanksgiving in Mott Children's Hospital battling a mysterious illness that was threatening the life of our newborn son. This year we are spending Thanksgiving with our healthy one year old, Nicholas. I am thankful for every single doctor, nurse and social worker who helped us find the answers we needed. The health and safety of my children is everything. The rest of it is peanuts." — Carolyn & Sean Savage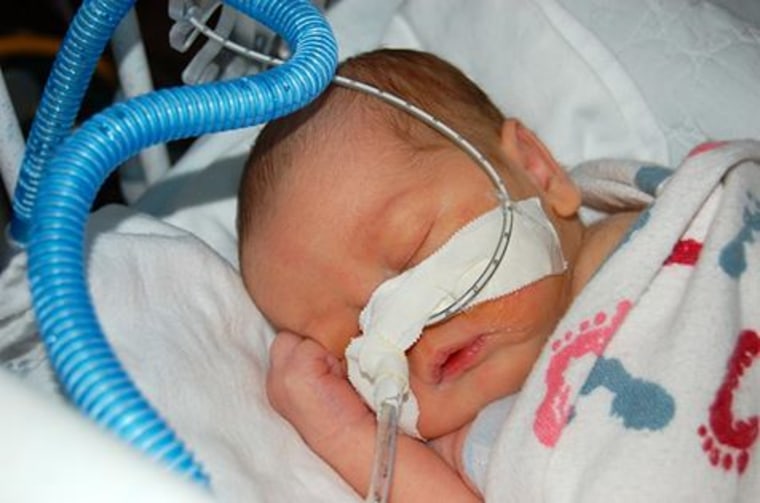 And here's Nicholas celebrating his first birthday. Says Carolyn: "Thankful doesn't even begin to capture it!"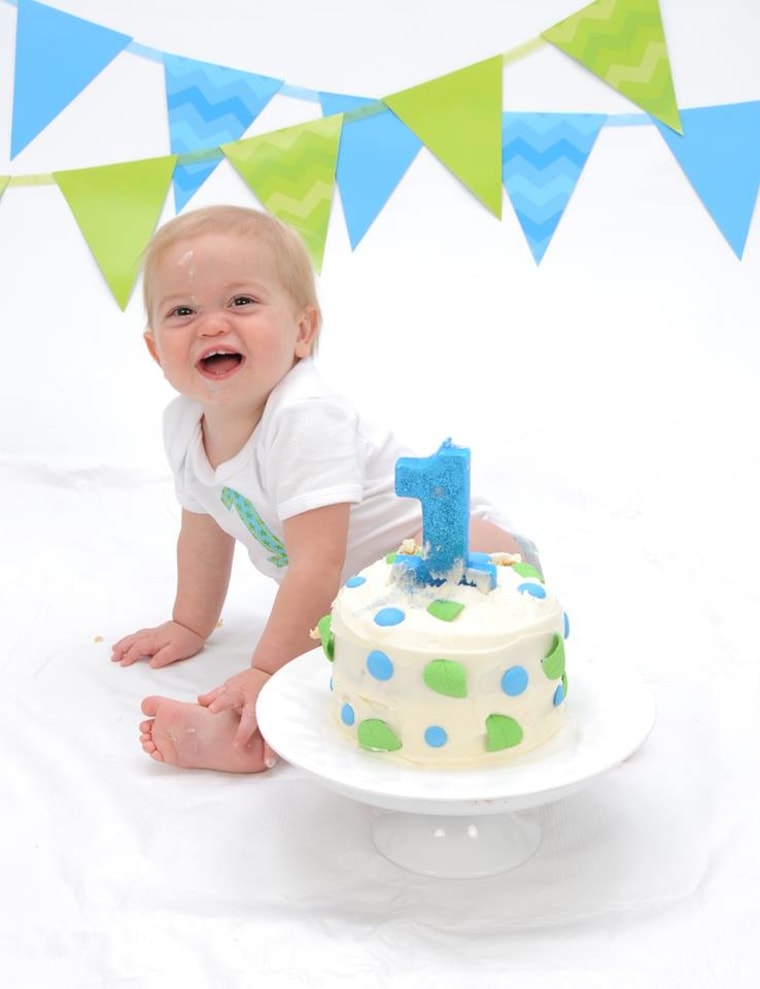 2. "That's my son Joseph, age 2.5, 'hiding' from mama. I'm thankful that he and his brother make me smile every day." — TODAY Parents editor Rebecca Dube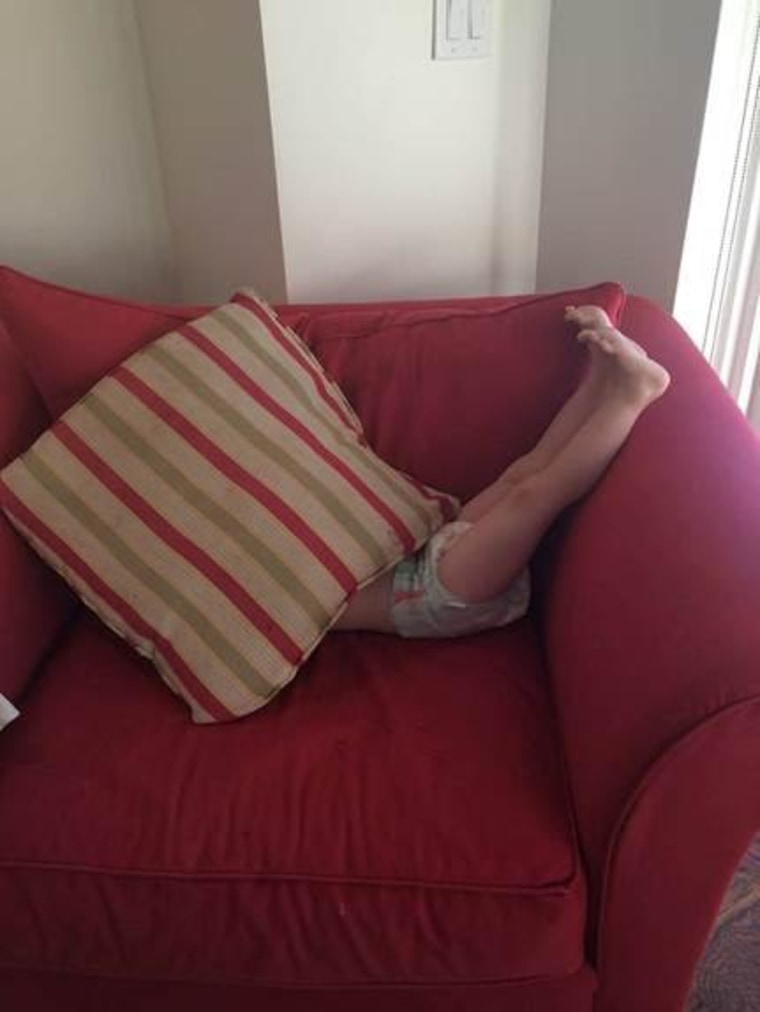 3. "Thankful for all seven of my boys and the craziness they bring to my life!" — Jamie McAlister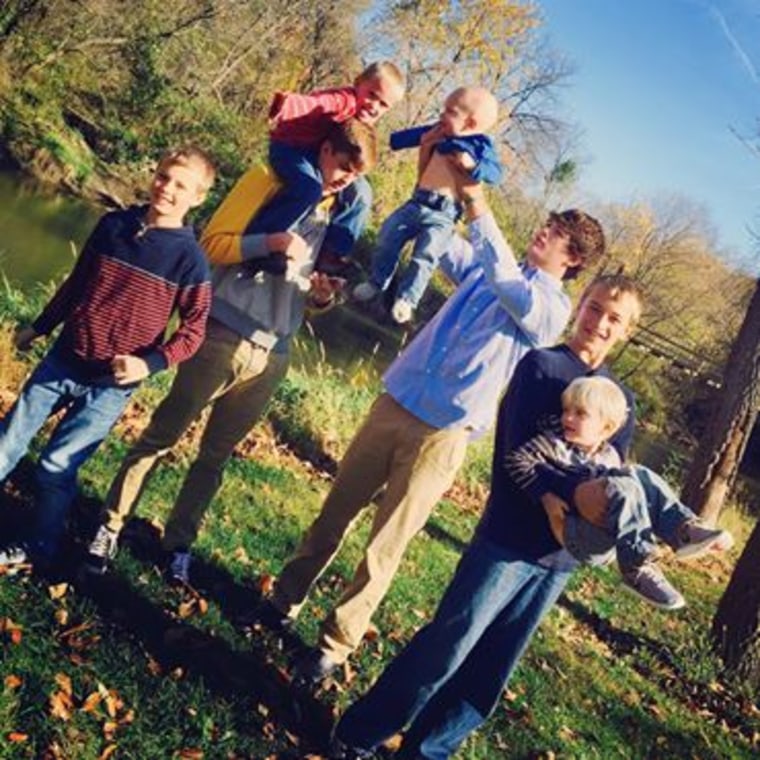 4. "I'm thankful that my husband came home safely after being deployed for so long." — Olivia Jade Locher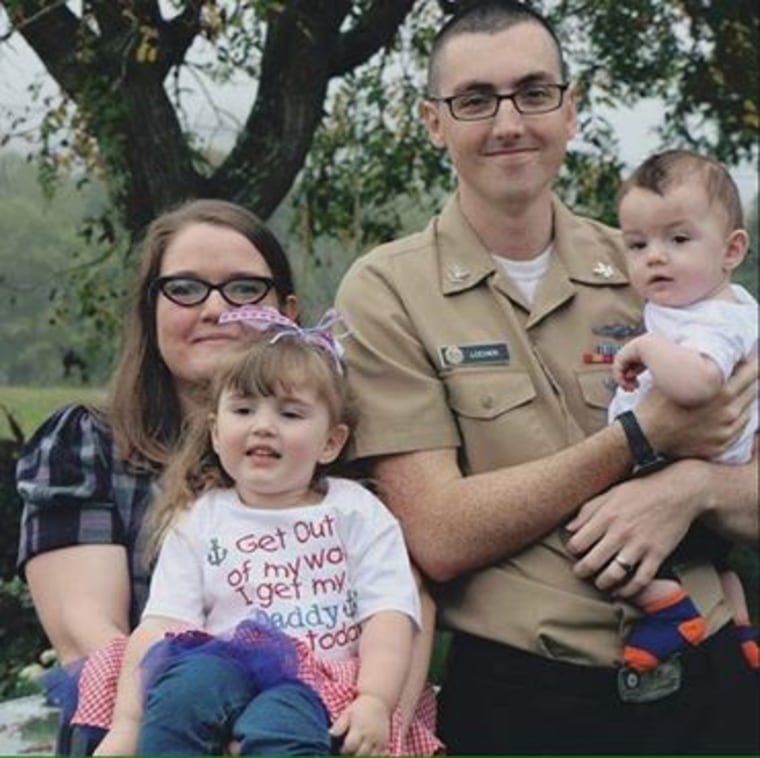 5. "I am thankful for my kids who truly LOVE each other. They genuinely care for their siblings and are always there to encourage them along." — Kristy Ann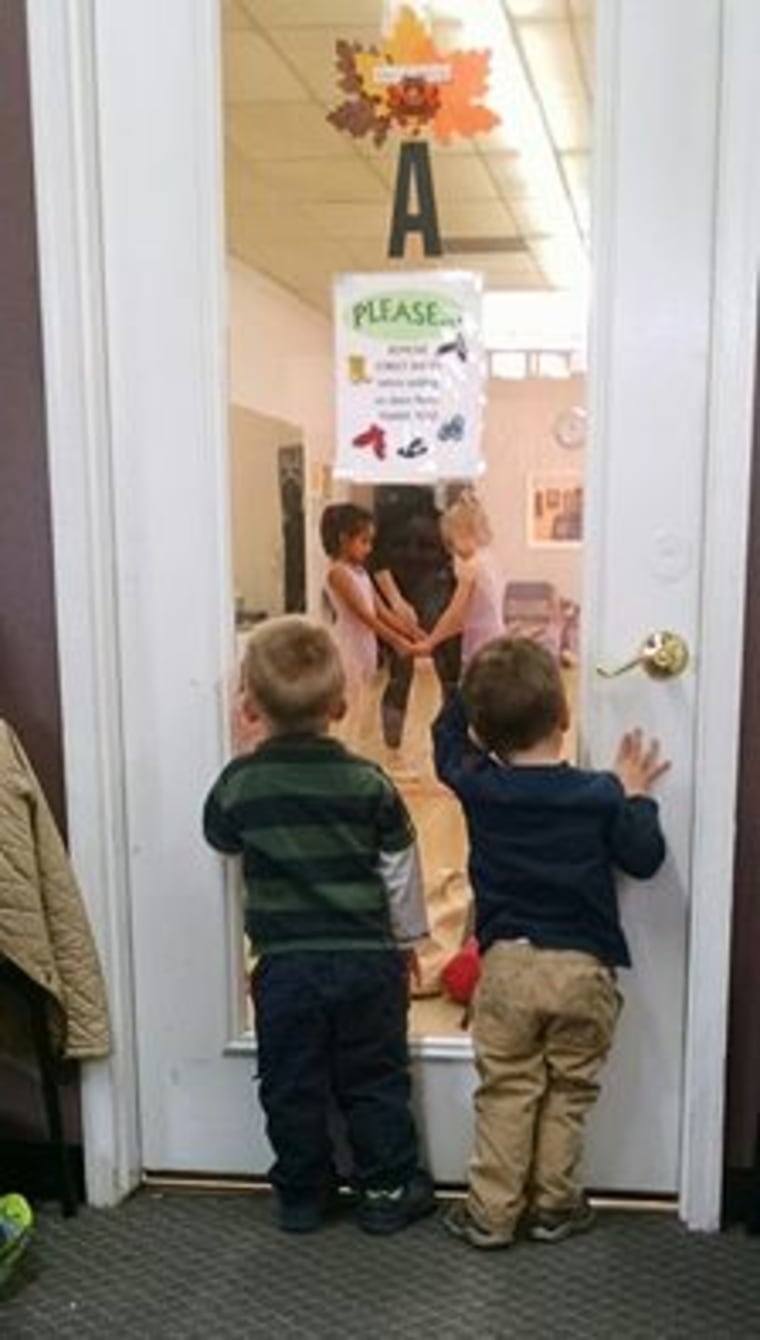 6. "I'm thankful she's not trying to push him off the bed." — Brittany Baines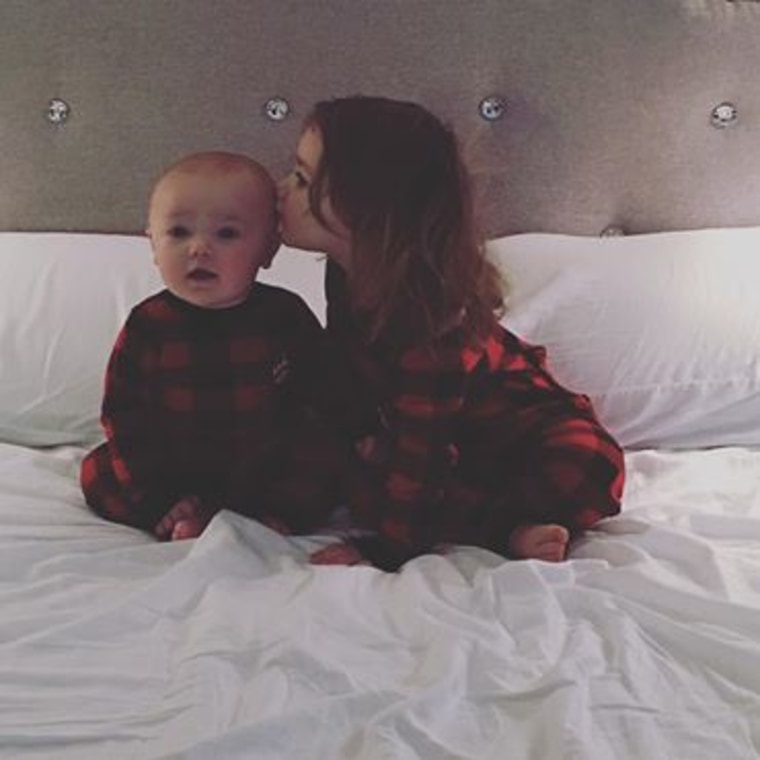 7. "I'm thankful for those moments when you should put a stop to what your toddler is doing, but first you pause to laugh." — Cammie Evans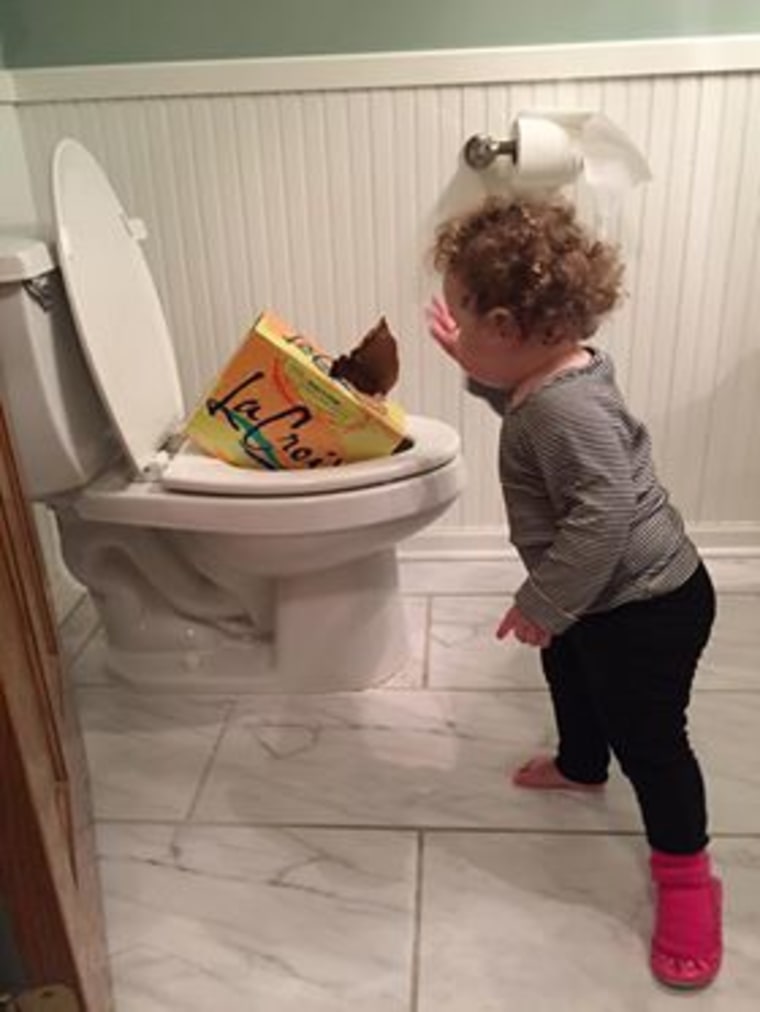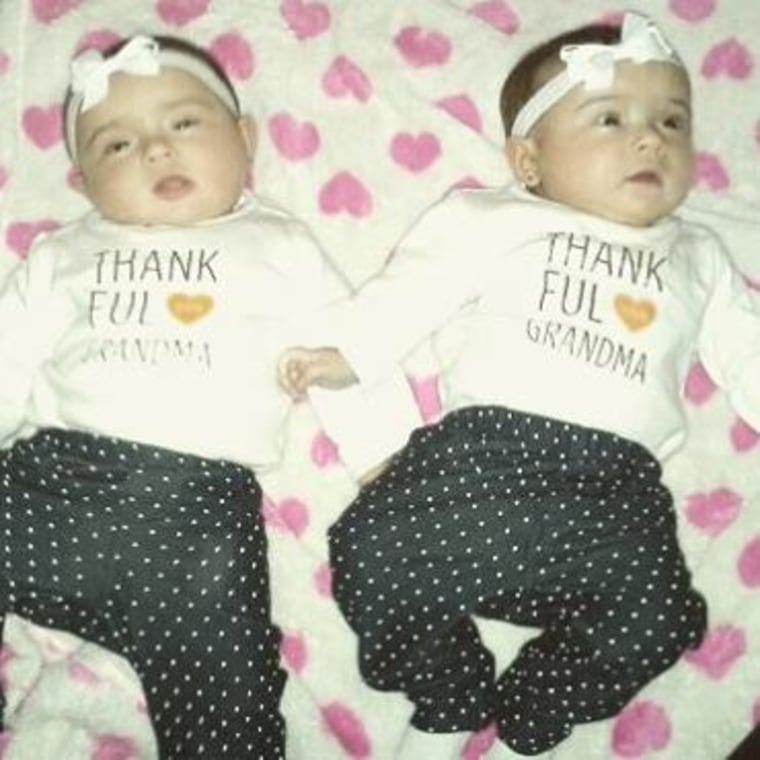 9. "Thankful for these 4 goofballs who always keep us on our toes and never run out of things to crack themselves up about." — Stephanie Stephens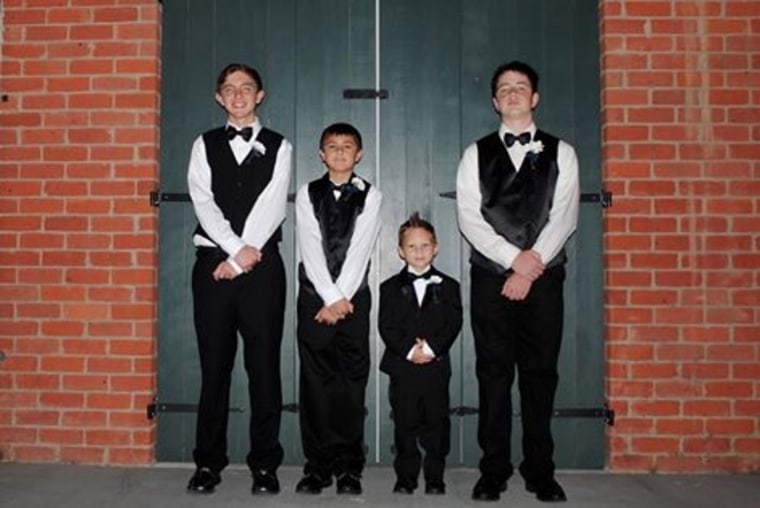 10. "I am thankful to be adding another member to our family. My oldest will be 17 and my youngest will be 11 when this one arrives in May. After 15 years in an abusive marriage, I finally managed to get out and remarried. My new husband has never had children and, with our ages (he's 40 and I'm 36), we didn't believe it was even a possibility. God has definitely blessed us and we learned yesterday we will be having a boy! It's like a dream come true! We are SO thankful!!" — Brooke Moore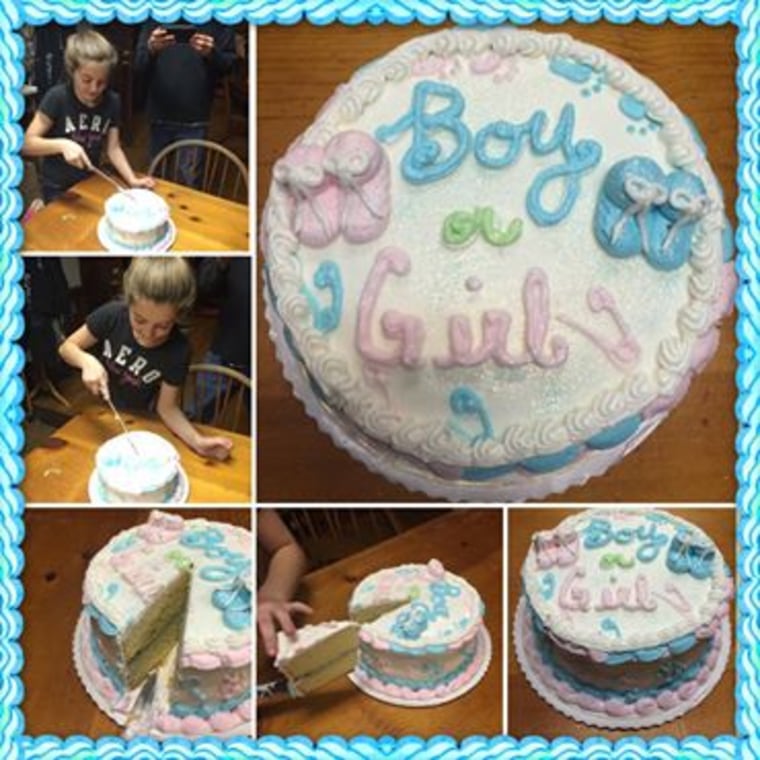 11. "I'm thankful he still knows how to have fun, without being 'plugged in.'" — Leslie Smith Bauman-Plock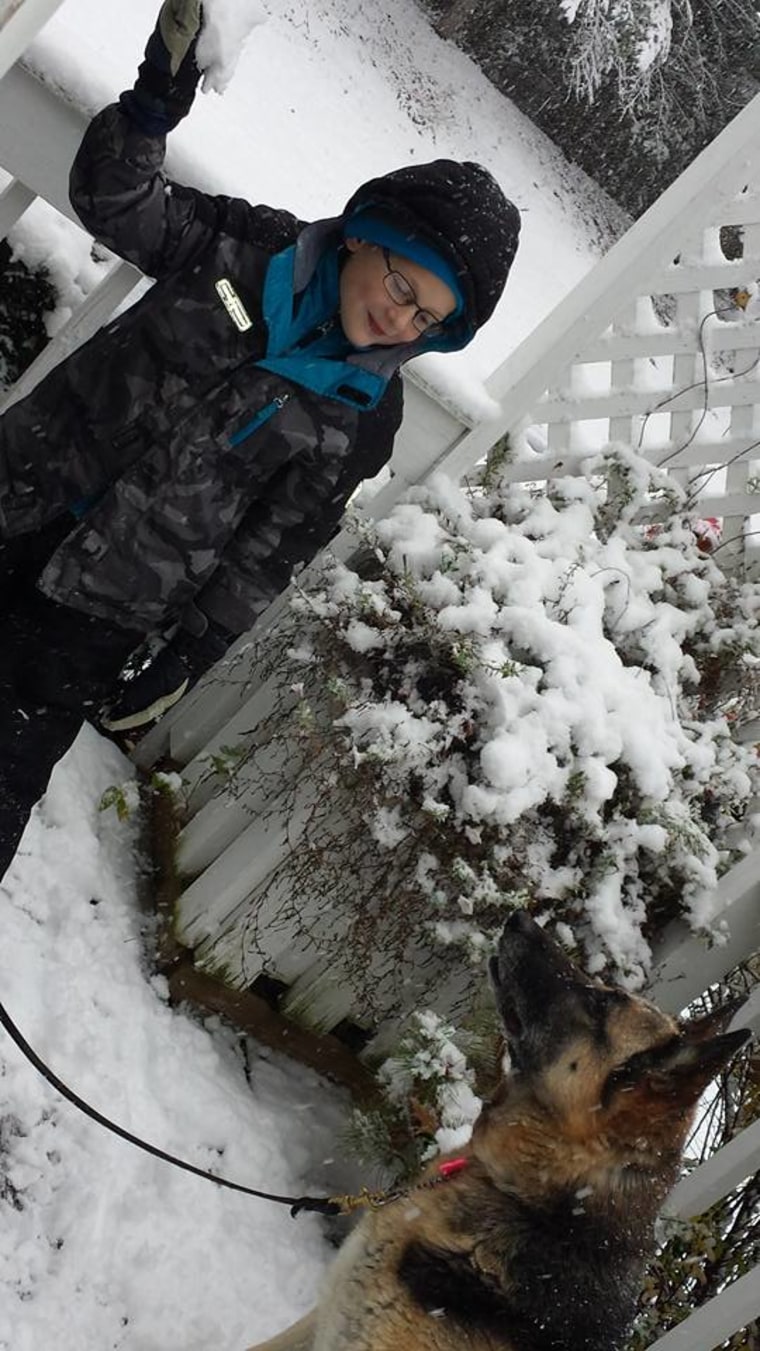 12. "I'm so very thankful for this amazing little man! His heart is absolutely beautiful. Here he is carrying toys into his school for children who wouldn't otherwise have a Christmas." — Lindsey Marchioni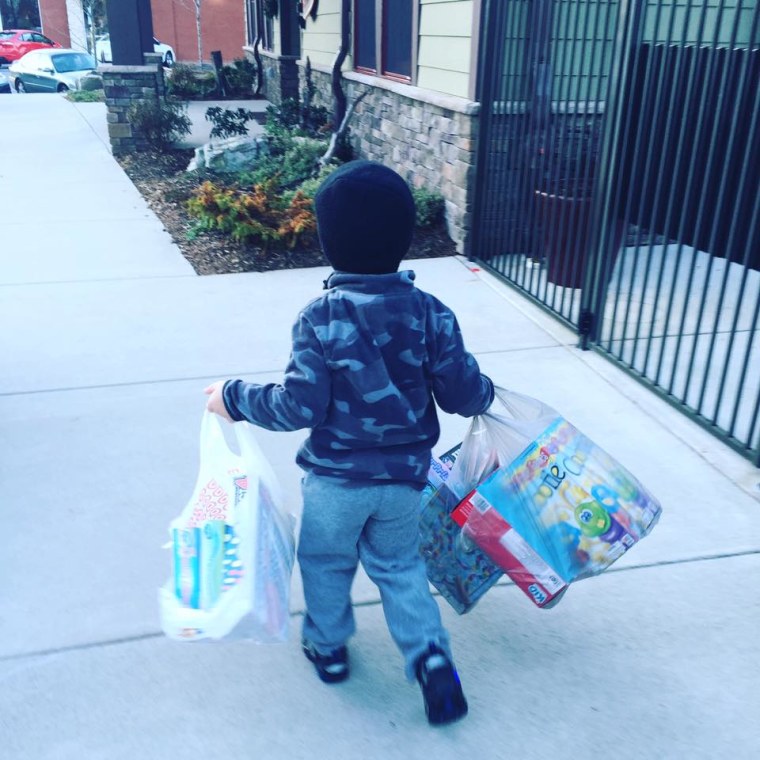 13. "I'm thankful for these two and their daddy. Always! Two years ago in February, 4 days before her due date our youngest was stillborn. I lost sight of how blessed I truly was/am. I still wish we had our youngest with us every day but these two bring so much joy and inspiration to my life! I'm always blessed and don't take any of it for granted!" — Heather Lutz Wood