/ Source: TODAY Contributor
When kids in North Bend, Oregon, visit Santa Claus at the city's annual Christmas tree lighting ceremony next month, they will receive something special: A hand-sewn stocking filled with two books, a toy, a candy cane — and a toothbrush and toothpaste. Police Chief Robert Kappelman explained the stories behind the stockings, and the city's Toothbrush Christmas Campaign, in a letter he posted on the department's Facebook page and on the city's website, where donations can be made. It is reprinted below:
"Two years ago as a new police chief, I sat down in a comfy chair on a stage...dressed in a Santa costume. I was told that this "duty" came along with the job. I'll admit I was a little grumbly at first, as all the images of the scary mall Santa's from my childhood flooded my brain. Had I just joined that elite group?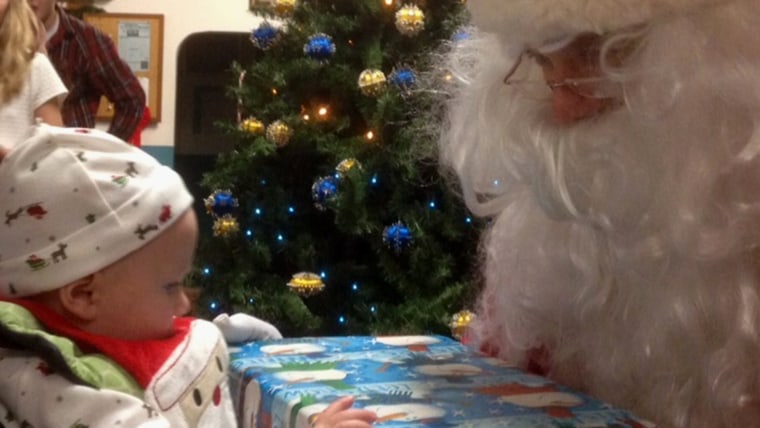 The children filed across my knee, some with wishes galore and others who couldn't utter a word in Santa's presence. It didn't take me long to reduce the work load down to a simple repetitive dialog, "What's your name? Were you a good boy/girl this year? What would you like for Christmas?"...Next!
To be honest, after the first ten, I wasn't even hearing their names...I was just keeping an eye on that line. Keep it moving along...a stall increases the chances of a meltdown in line. I'm a parent. I hate meltdowns...especially public ones. Keep that line moving...next, next, next.
Until that one boy interrupted that rhythm. "Were you a good boy this year," I asked? "I tried," he replied. "What would you like for Christmas," was the next question as I eyed that line, already moving my brain on to the next child?
"A new toothbrush and maybe some toothpaste," he answered shyly.
WHAT?! My attention was immediately drawn back to the little boy, a little disheveled and dirty, sitting on my knee. I was shocked. My eyes filled with tears as he sat there looking at me with that look little children give those who they trust implicitly. To that little boy, I WAS Santa. He was sure Santa would bring him this most basic of needs. But before I could choke down the lump in my throat, the process moved on...and he slipped away...
What was his name? How do I get him what he needs? Where is he!? He was gone. I've had failures in my life, but none as impactful as this one. A child, so in need, that he asks for a toothbrush for Christmas from Santa. And I knew he wasn't going to get it...and it was my fault.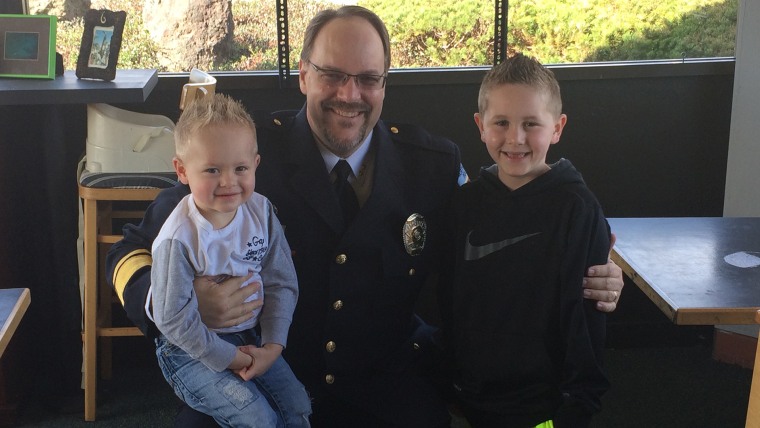 Economically, we are not a rich community. The per capita annual income is $22,238. But we are rich in community spirit. I knew that I would never find that little boy. But maybe, if I called upon our community, we could make sure that no child ever goes without that basic need again. Maybe, we could make sure every child gets something for Christmas. Maybe, as a community, we could make every child a part of our family.
Last year, four hundred children in our community received a hand-sewn stocking with two books, some toys and candy...and toothpaste and a toothbrush. As a cop who's seen more evil in human beings than I care to ever remember, it warms my heart to see the community come together for our children. Let's do it again this year!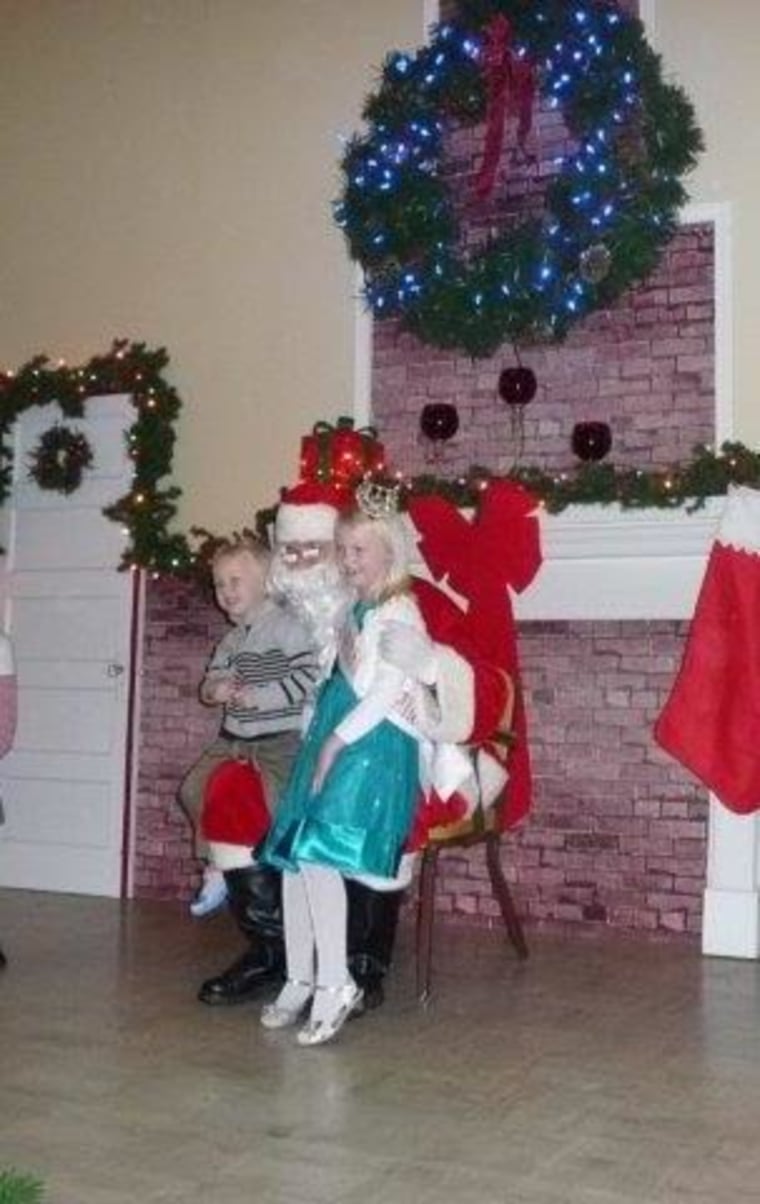 I just made a $20 donation to our Toothbrush Christmas Campaign. It's not much. Will you match my contribution? If your heart moves you to do so, please click on the DONATE link above and make your donation. Go the distance, and let's keep this tradition going!
With sincerest thanks for your generosity,
Chief Robert Kappelman
North Bend Police Department
P.S. I can't WAIT to get in that Santa costume this year!"