Valentine's Day is less than a week away, but it's never too early to show some love — and "Show Heart."
That's the name of a special series TODAY's Jenna Bush Hager has launched to lead up to the big day, and she had some big help kicking it off Monday morning with singer-songwriter Sheryl Crow.
The nine-time Grammy winner knew just who she wanted to Show Heart to — some unsung heroes from her hometown high school in Kennett, Missouri.
Kennett High School Principal Richie Leeker let his students and faculty believe they were gathering for a routine pep rally, but they soon found out there was a famous member of the class of 1980 in their midst.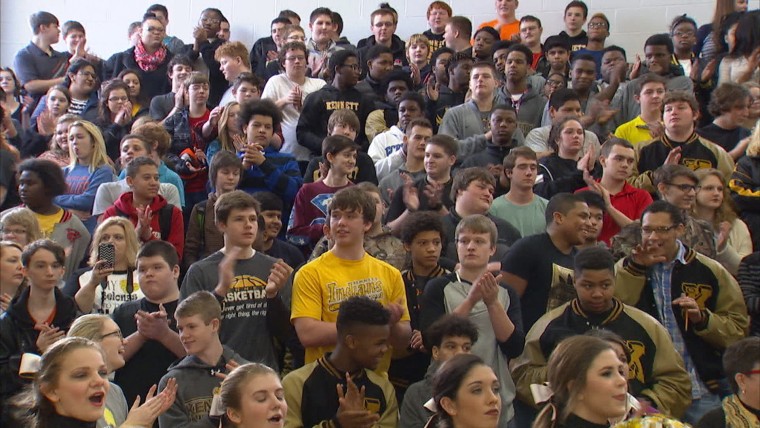 The crowd cheered for Crow, but she wanted them to cheer for others.
"I want everybody to give a big round of applause for your teachers," she said. "They spend their own money in making sure you have what you need in the classroom."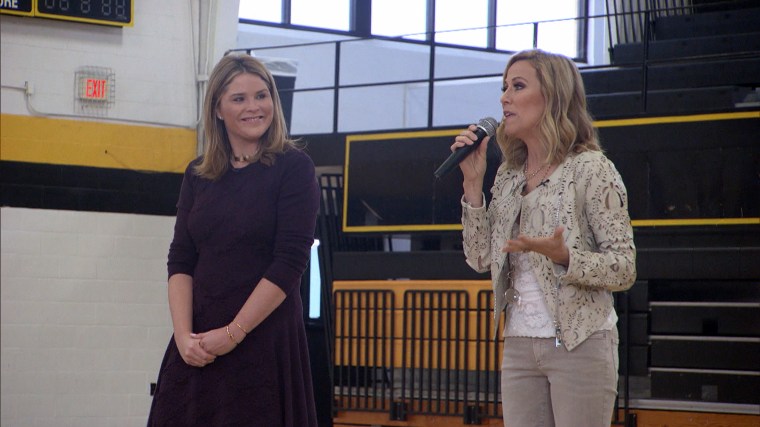 So Crow brought the teachers out and made sure they had what they needed, too.
"Your teachers ... spend up to $600, maybe more, a year [in classroom supplies]," she told the kids. "We are going to present some checks to the teachers on behalf of Farmers Insurance and Adopt-A-Classroom. "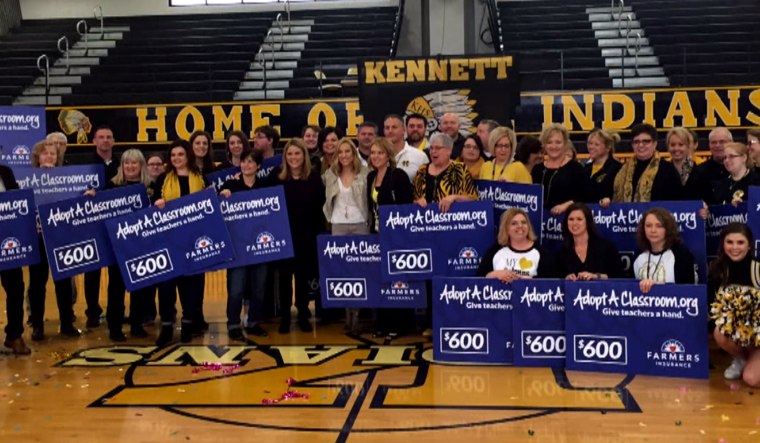 Those teachers can use the money for whatever classroom supplies they need.
MORE: #IWishMyTeacherKnew: Teacher's writing assignment becomes inspiring lesson for all
Taking care of teachers is a cause close to Crow's heart. After all, before she became a musical hit-maker, Crow was teacher, too.
"When I got out of school, I went into teaching," she told Hager. "I loved it, but I had this burning desire to get my music heard."
MORE: Watch adults reunite with their favorite childhood teachers in emotional video
She never forgot her time teaching or the special teachers who made her believe she could go on and be anything she wanted to be.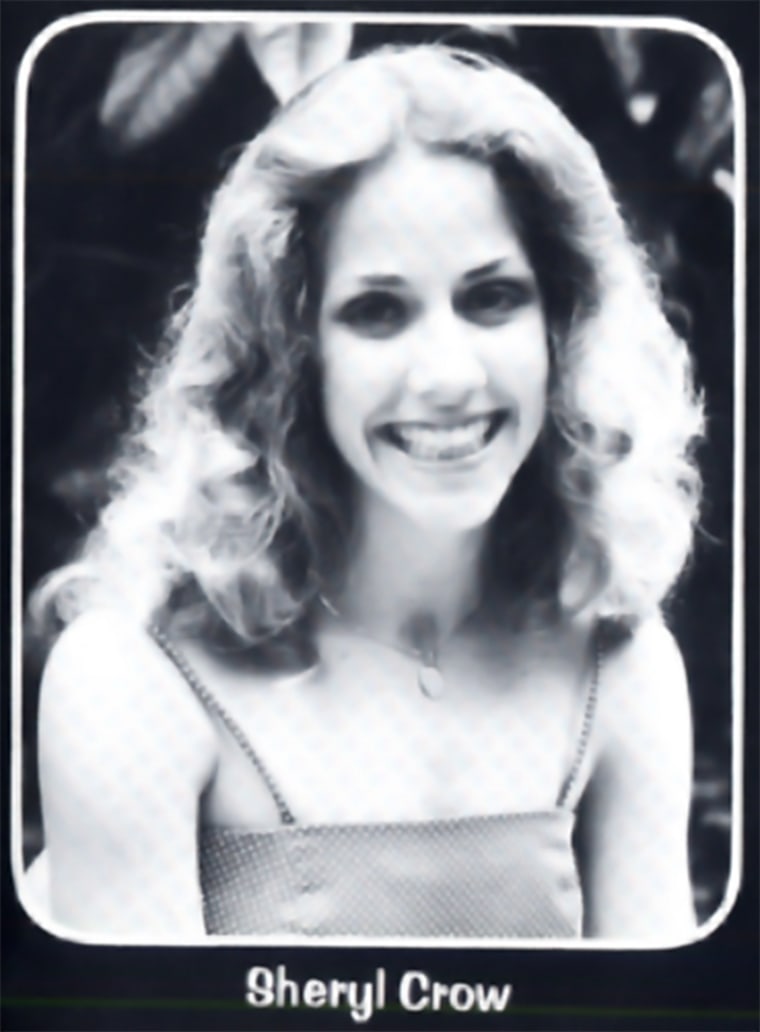 "I know these towns are all the way across America, that send kids out believing they can do whatever they want in this giant world," she said. "And I was really that kid."
Follow Ree Hines on Twitter.