/ Source: TODAY Contributor
Cori Salchert and her husband, Mark, have been adopting what Salchert calls "hospice babies" — babies with life-limiting or terminal diagnoses — since 2012.
The first of the Salcherts' hospice babies, Emmalynn, lived for 50 days before dying while cradled in Cori's arms. Since then, the Salcherts and their children have made it their mission to care for as many babies that need it.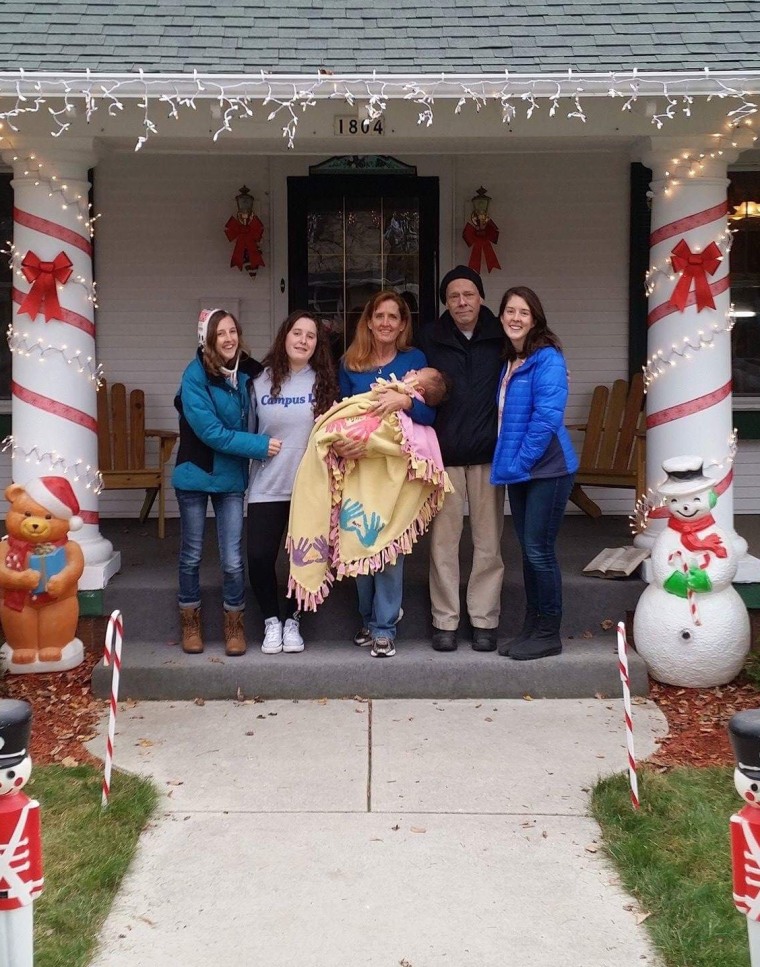 Presently, the Salcherts are caring for Charlie, a 2-year-old who was not expected to see his second birthday, but has thrived under the family's care. And the family provides foster care to 18-month-old triplets while parenting their eight biological children, who range in age 25 from to 17.
RELATED: How one mom's extraordinary love transforms the short lives of hospice babies
"Day to day, I can get so weary trying to keep up. I do the next thing all day long and it's quite basic — having excess energy for the Christmas season was greatly lacking," Salchert told TODAY Parents.
Salchert recently posted an image on Facebook, showing a Christmas wreath delivered to her home by a friend, and joking about the springtime artificial flowers currently in her window boxes.
"Rolling my eyes, I resigned myself to being decorated for all seasons instead of just the one at hand," said Salchert. "Enter Jeremy, who contacted me and asked if the Wisconsin Chive chapter could come spruce up our house for the holidays."
Thanks to a series of connections on social media, the Salcherts received a bit of holiday magic, courtesy of Chive on Chicago and Wisconsin Chive, two charitable groups that formed out of the online community of The Chive, a popular entertainment website.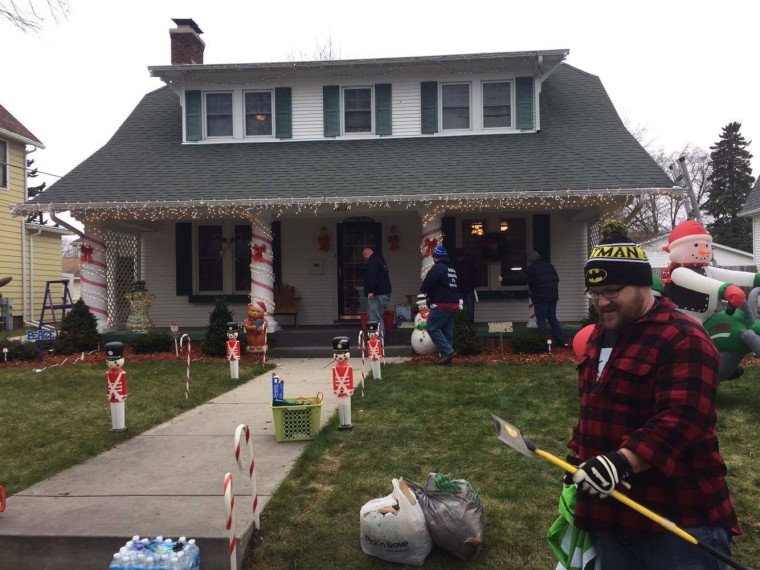 Jeremy Forney serves as philanthropic ambassador for Chive on Chicago, and says he heard of the Salcherts' amazing story after friend and photographer Stephanie Smith, who photographed the family through her Lenses for Love project, shared their story with him.
"It just kind of came up that she needed help decorating...and from there, it snowballed into what it became," said Forney.
What the volunteer effort became was a Christmas miracle for Salchert and her family. In addition to sending ten volunteers with donated Christmas decorations and lights to adorn their home on December 5, the charities also arranged for a local furniture company to donate new living room furniture to the Salcherts — something they desperately need after caring for multiple toddlers for the past several months.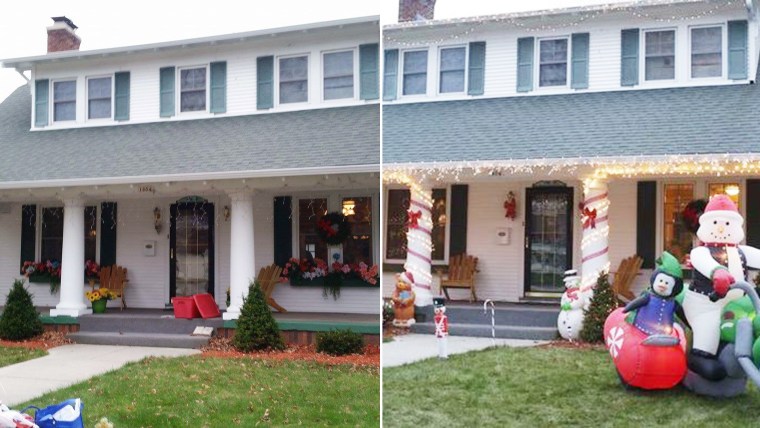 "Before nightfall, I thought, 'They're going to be the most festive house on the street,'" remembered Forney. "And when it got dark and we turned everything on — let's just say the holiday spirit is definitely alive and bright at their house."
Jen Lynn belongs to the Wisconsin Chive group, and says she eagerly took the reins on the project after learning about Salchert and her family.
RELATED: Meet the mom who fosters 'hospice babies'
"This family and their mission, it hit me right in the heart," said Lynn. "As they say, no child should die alone. As a parent, my children are my world — to know there are children out there that don't have anyone because of the way they were born just really touched me."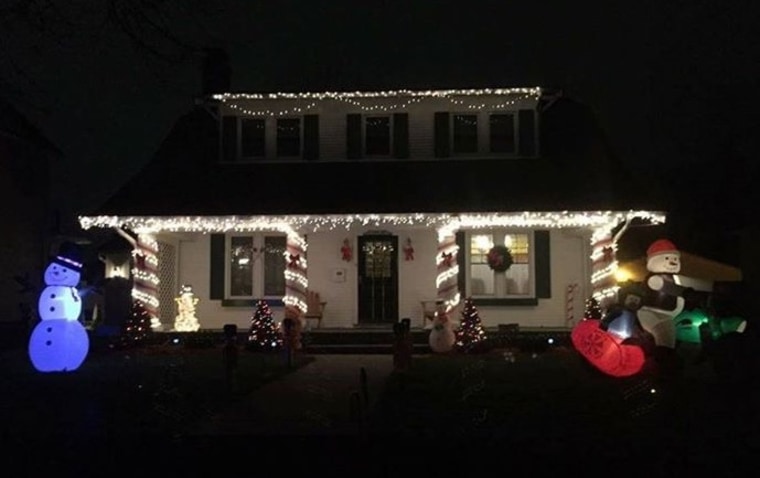 Salchert says she and her family struggled during the Thanksgiving season, when Charlie was admitted to the hospital due to his health conditions and they received news that their foster triplets would soon be returning home to a parent.
Never miss a parenting story with TODAY's newsletters! Sign up here
"The weariness of what we do is far exceeded by the gift it is to have adopted Charlie and fostered the triplets," said Salchert. "You can go through what we've been through and are facing and be crushed, or you can be confident. We're choosing confident because God is working all things together for our good."
Salchert and her family are grateful to the Chive volunteers who helped bring them some joy during a difficult holiday season.
"They came in and brought with them what I consider the truer meaning of Christmas."
This story is part of NBCU's Share Kindness. Follow the series on Facebook, Twitter and Instagram. #ShareKindness