Lance Lambert jumped from planes, helicopters "and anything they told me to" during his paratrooper days. He served two tours of duty in Iraq supporting the 10th Special Forces Group.
But nothing scares Lambert more than the fright he faces every night: fighting through his stutter to read bedtime stories to his 6-year-old daughter, Avery.
"It's terrifying," the 29-year-old single father told TODAY.
To demonstrate the struggle, the Army veteran recently recorded himself reading "Aladdin" and posted it to Facebook. It took him more than 11 minutes to get through the book, which he read as his daughter lay in bed wrapped in blankets.
In the video, Avery occasionally helps out her father with words. At one point, she leans over to kiss him on the back of his head before snuggling back into the covers. By the end of the story, she's fast asleep.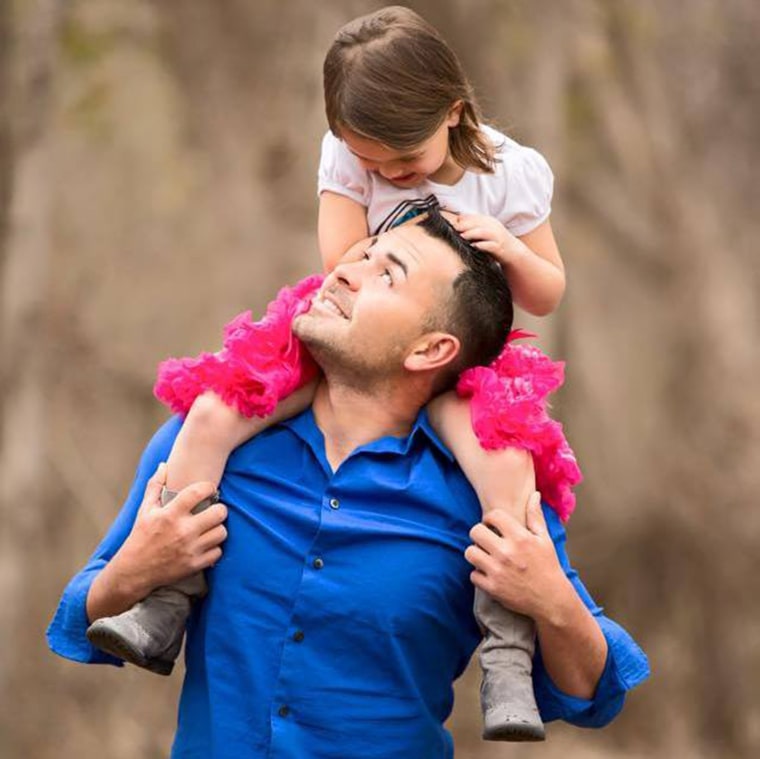 RELATED: Military dad leaves 190 chocolate 'goodnight kisses' for son — 1 for each night of deployment
Lambert said he posted the video to his Facebook page and to YouTube to show how difficult simple tasks can be when living with a stutter, which he's had his entire life.
A full-time student taking community college classes just outside Fort Worth, Texas, Lambert said he originally had posted a video of a speech he gave for a public speaking class.
"Someone had mentioned that my speech wasn't that bad. I made a comment that I can't even read my daughter's bedtime story without having issues," Lambert said. "So I posted the (bedtime story) video and said, 'See. This is why I have to read better.'"
"The response was overwhelming from my friends and family, so I put it on YouTube, because I thought it would relate to other people who stutter," he said.
Lambert has been in speech therapy ever since he can remember. In the military, the Army sent him to an intensive stuttering therapy program that he enjoyed, "but it didn't really cure me."
RELATED: Tea party photos of military dads and daughters brew precious memories
As he's gotten older, he's found ways to work around his stutter, mainly by avoiding words or specific sounds that can trigger it. But he said he can't use those tactics when he reads out loud.
"She loves 'Aladdin' even though I've read it hundreds of times. And there's a lot of S's in it," he said, one of his trigger consonants.
But Avery has made it clear she doesn't have a problem with the way her father speaks.
"My daughter doesn't care at all. It's me who cares. I've said to her, 'I'm sorry you have a dad who stutters,' and she said, 'I don't care, Dad. It's fine,' and I started crying — and I don't cry!" he recalled. "That was a very personal moment for us. It was just really cool."
RELATED: Indiana student overcomes stutter to deliver inspiring graduation speech
Lambert said he decided to take a public speaking course during his first semester in school because he wanted to tackle the potentially biggest challenge of his academic career and get it out of the way.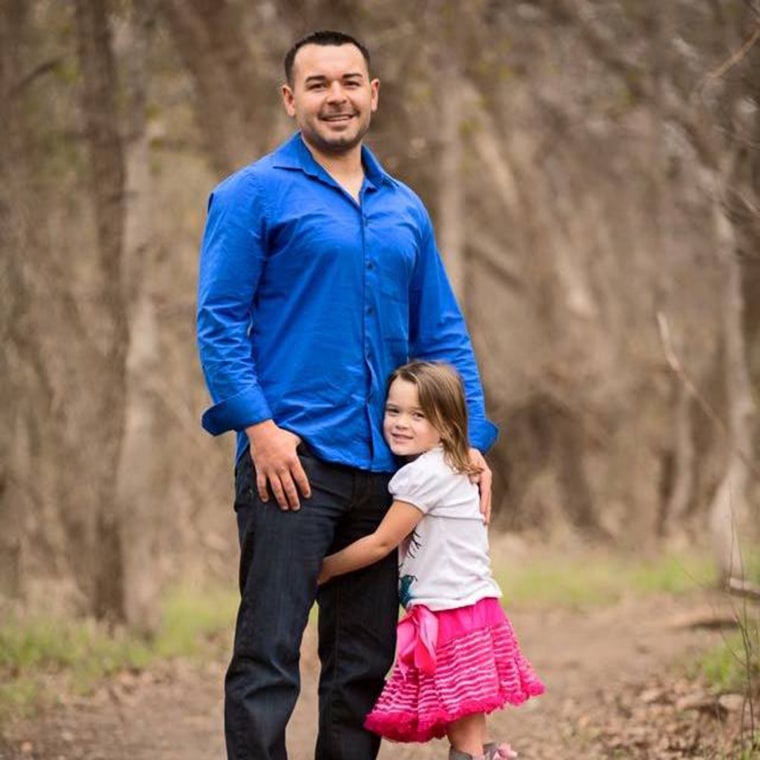 "I knew that if I was going to quit, it's probably going to be because of that class, so I just wanted to take it first," he said. "I'm in it right now, and it's going OK."
Still, Lambert said it's easy for him to get frustrated and depressed over his speech disorder.
"People assume I'm confident, but I'm not. I hate doing stuff like giving those speeches, but there's no benefit in quitting before even trying it out and that's why I'm still here," he said.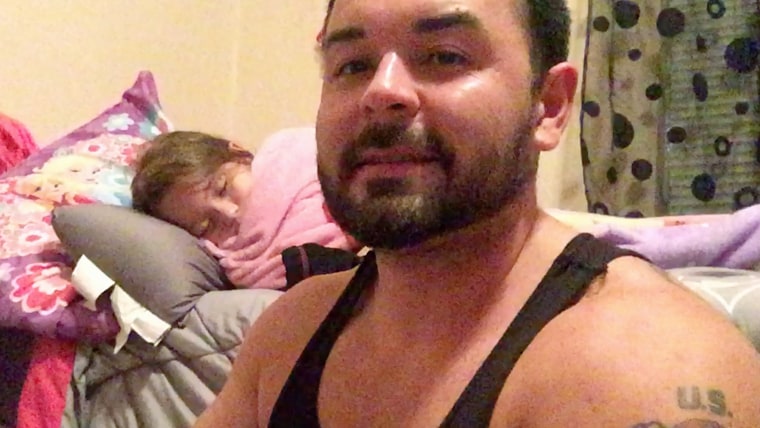 He hopes the video of him reading to his daughter will help provide inspiration for others like himself.
"People have messaged me and said I have given them courage, and that I'm courageous, but that's my life," he said. "I'm doing what I've done forever, just trying to make it like everybody else. I've got plenty struggles like everybody else."