They say the bonds you make with your fellow soldiers in war last a lifetime — and John Middaugh and Henry "Bill" Warner know about that bond all too well.
Their friendship began in March 1968 at Fort Carson, Colorado, and is still going strong today.
So strong that when Warner's kidneys failed after he had open heart surgery, Middaugh stepped in to donate his kidney to his beloved Vietnam buddy.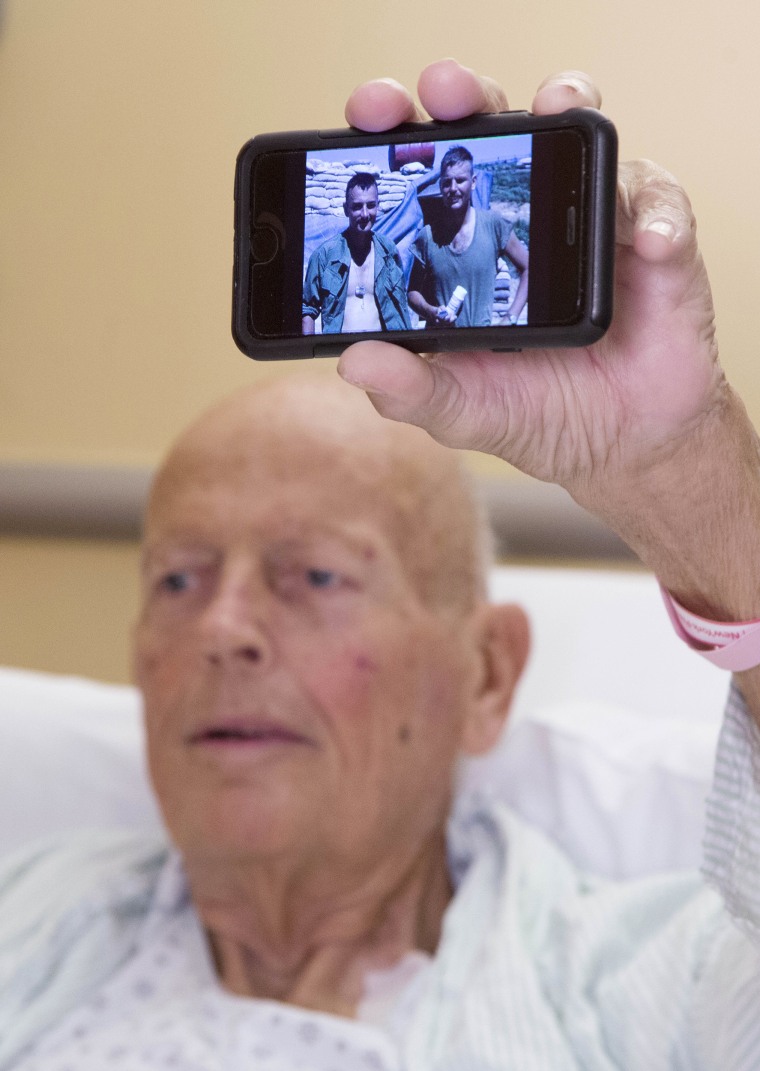 "I can't think of a better person to have given such a gift to than Bill," Middaugh told TODAY.com. "We are now connected in more ways than one."
RELATED: Los Angeles mom paints car in search of kidney donor to save daughter's life
On Nov.2, Middaugh flew with his wife, Sue, from Port Orchard, Washington, to Brightwaters, New York, where Warner lives, and both men prepped for surgery.
It took place on Nov. 5 at New York-Presbyterian/Weill Cornell Medical Center.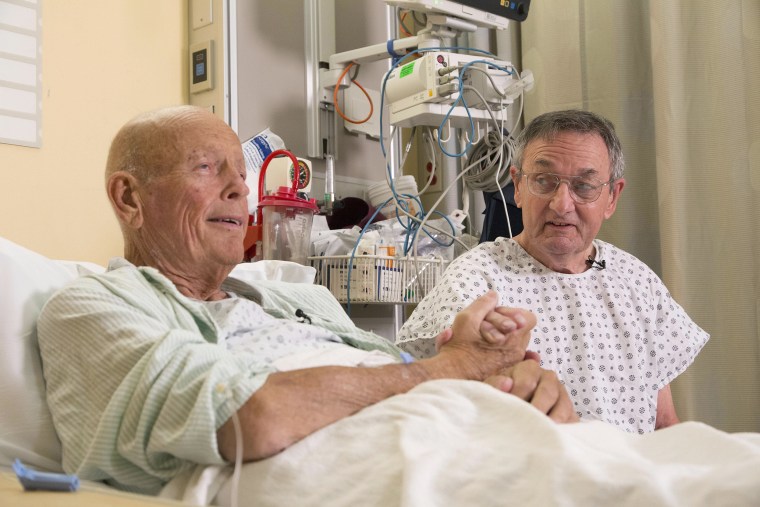 The pair served in Vietnam together from the summer of 1968 to January 1969, when Middaugh rotated to a new assignment. They've kept in touch over the years.
RELATED: Vietnam vet gets new wheelchair after Lowe's employees help him
Warner was discharged in 1969 as a first lieutenant and began working in the computer industry.
Middaugh went on to do a third tour in Vietnam and eventually retired as a major in 1979.
He got a degree from Pacific Lutheran University and started a second career in civil service.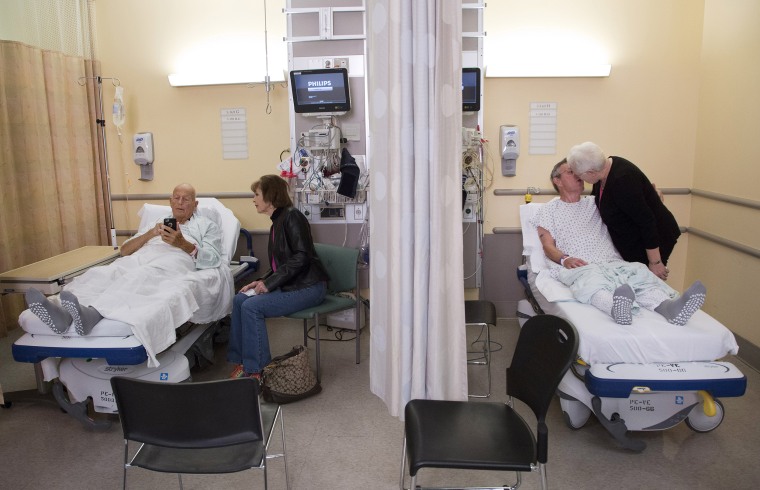 They were by each other's side at their weddings, and each celebrated the other when children arrived. Both men have two sons and a daughter.
They share frequent phone chats and have planned reunions with their wives, traveling together to Washington D.C. and Fort Benning, Georgia, over the years.
"Our wives get along really well and have become friends themselves over the years, which has only made Bill and I closer," Middaugh said.
Warner is still recovering in the hospital, while Middaugh flew back home Thursday feeling great.
"It's not very often in the course of one's lifetime that we have the opportunity to give the gift of life to someone," Middaugh said. "I'm happy to have been able to help my old war buddy."