Tim McGraw and Faith Hill decided to spread a little Christmas cheer this week, sending a special Secret Santa to put smiles on the faces of a group of strangers.
McGraw's mother, Betty Trimble, went to a Walmart in Macclenny, Florida, on Tuesday, paid off $5,000 worth of layaway items and also gave out some cash to a group of customers on behalf of the country music stars.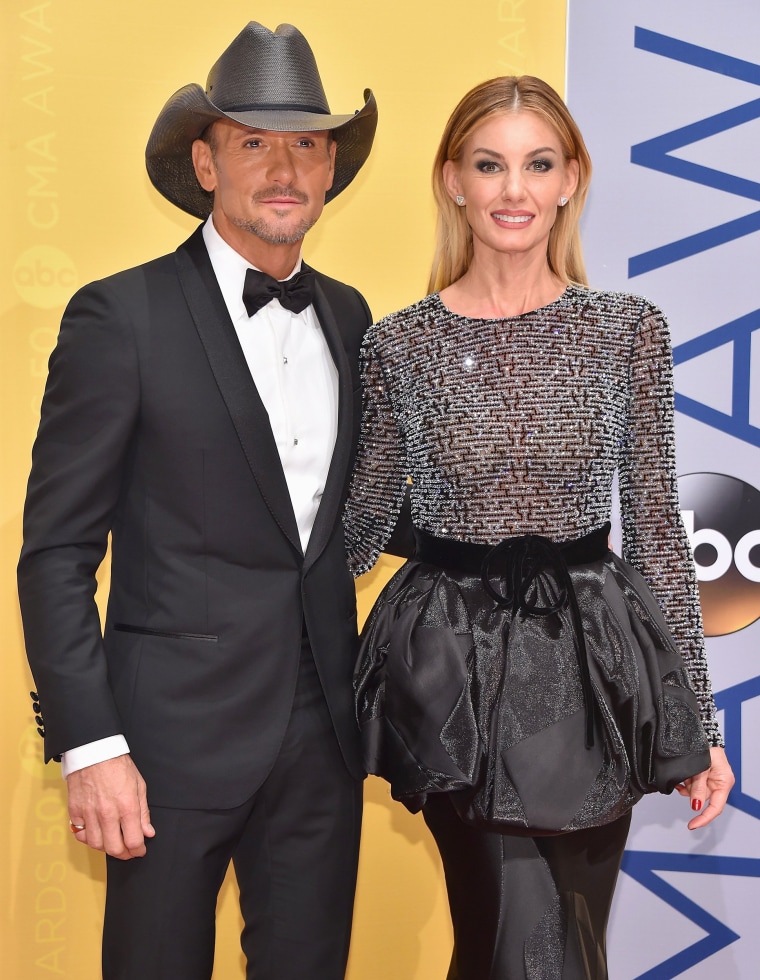 A customer named Jessica Lumpkin posted a picture on Facebook of cash inside a card reading "Merry Christmas, Tim McGraw and Faith Hill."
"I didn't have anything on layaway, was just picking up a package and she gave me this,'' Lumpkin wrote. "I've never had this happen to me. I'm glad I call Baker County my home."
RELATED: Slain officer's son hugs precious gift: Teddy bears made from dad's uniform
Trimble also took some pictures with the smiling shoppers after the pleasant surprise.
"It's great that Tim and Faith's generous giving has made Christmas brighter for some unsuspecting customers in our store," Leslee Wright, the Walmart communications manager, told NBC Jacksonville affiliate First Coast News. "It's an honor to be a small part of these random acts of kindness and see the joy on our customers' faces."
It's the latest act of kindness from the country royalty. In August, McGraw surprised a couple by performing at their wedding, and last year he teamed up with Operation Homefront to give 36 mortgage-free homes to military veterans.
Since 2012, McGraw and the organization have provided more than 100 homes for military families.
This story is part of NBCU's Share Kindness. Follow the series on Facebook, Twitter and Instagram. #ShareKindness