From beaches to malls and grocery stores, Hunter Gandee always has his brother's back.
Ever since 9-year-old Braden Grandee was diagnosed with cerebral palsy at the age of 1, Hunter has carried him on his back everywhere they went together.
It was no different on Wednesday when they took off on an 111-mile walk to spread awareness on cerebral palsy.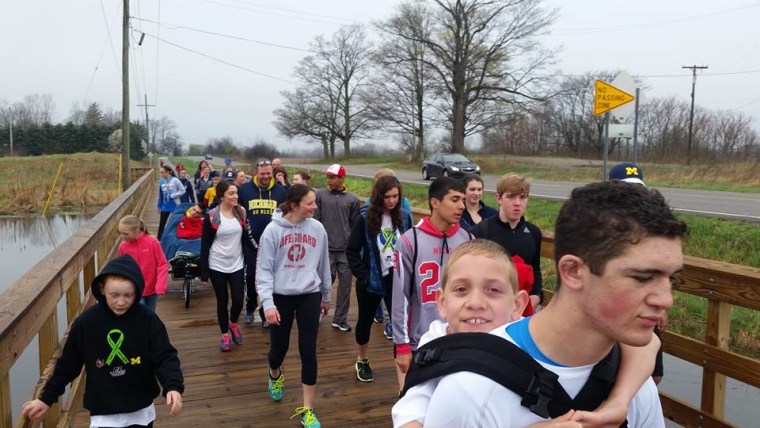 RELATED: Teen to carry brother 40 miles to raise awareness for cerebral palsy
"It was the toughest thing I've ever done or will ever have to do in my life," Hunter, 16, told TODAY. "But it was crazy and fun and I had my four best friends by my side the entire time, which helped ease the pain."
This wasn't the first awareness walk for the Gandee brothers either. Last time TODAY checked in with them, they were about to embark on a 40-mile walk. Two years later, they're both ready to tackle the extra 71 miles.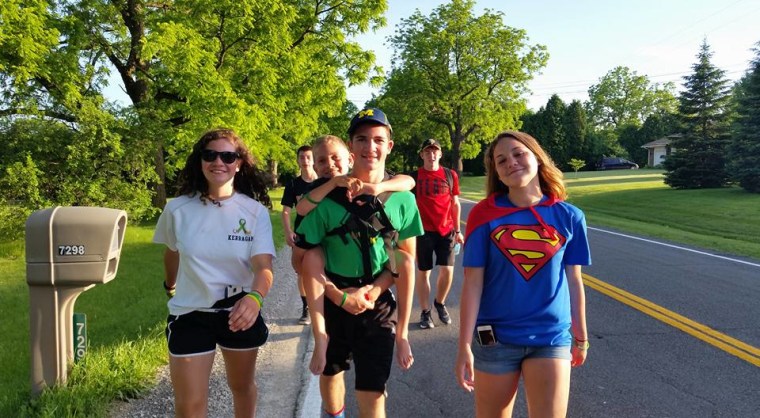 Since planning the walk in December, Hunter worked with a personal trainer and carried a weighted backpack to school, while Braden has been undergoing physical therapy since having major surgery in June.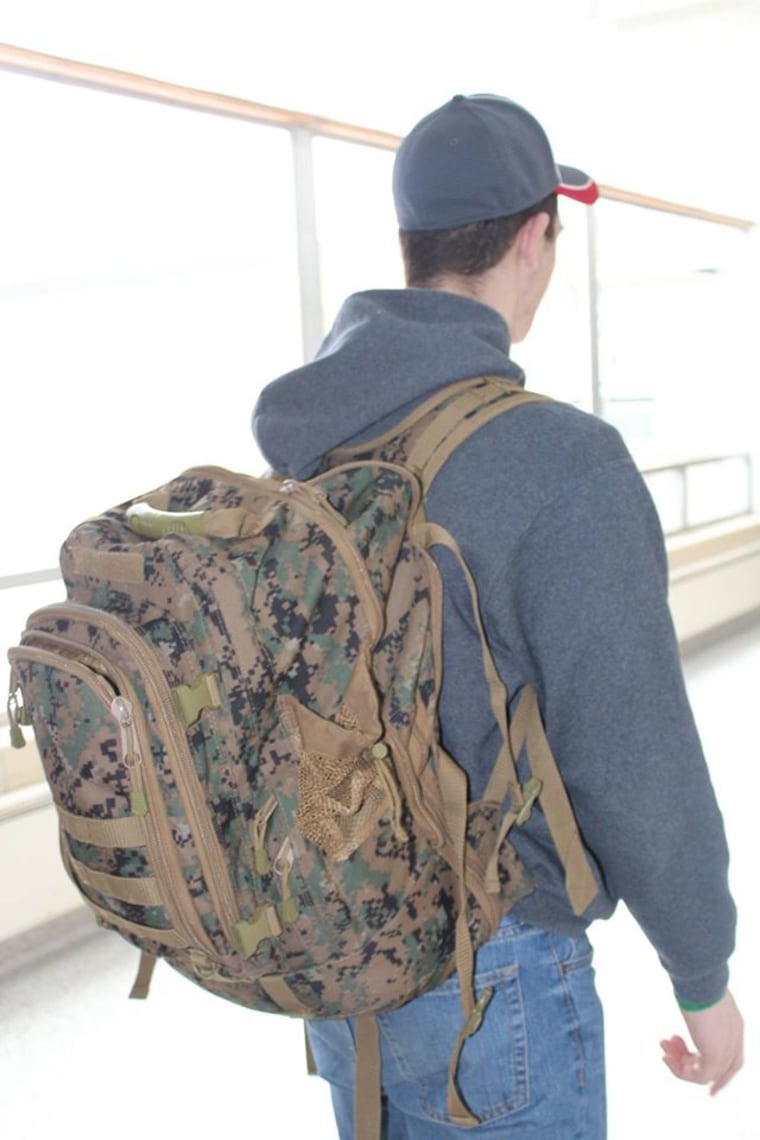 Their parents, Danielle and Samuel Gandee, consulted doctors and therapists to make sure it was safe for them to complete the walk. When they got the green light, Braden decided he was going to work up the courage to walk on his own for the last half mile, with help from his walker.
"It was hard and seemed like 100 miles, but it felt good after to know I did it," Braden told TODAY.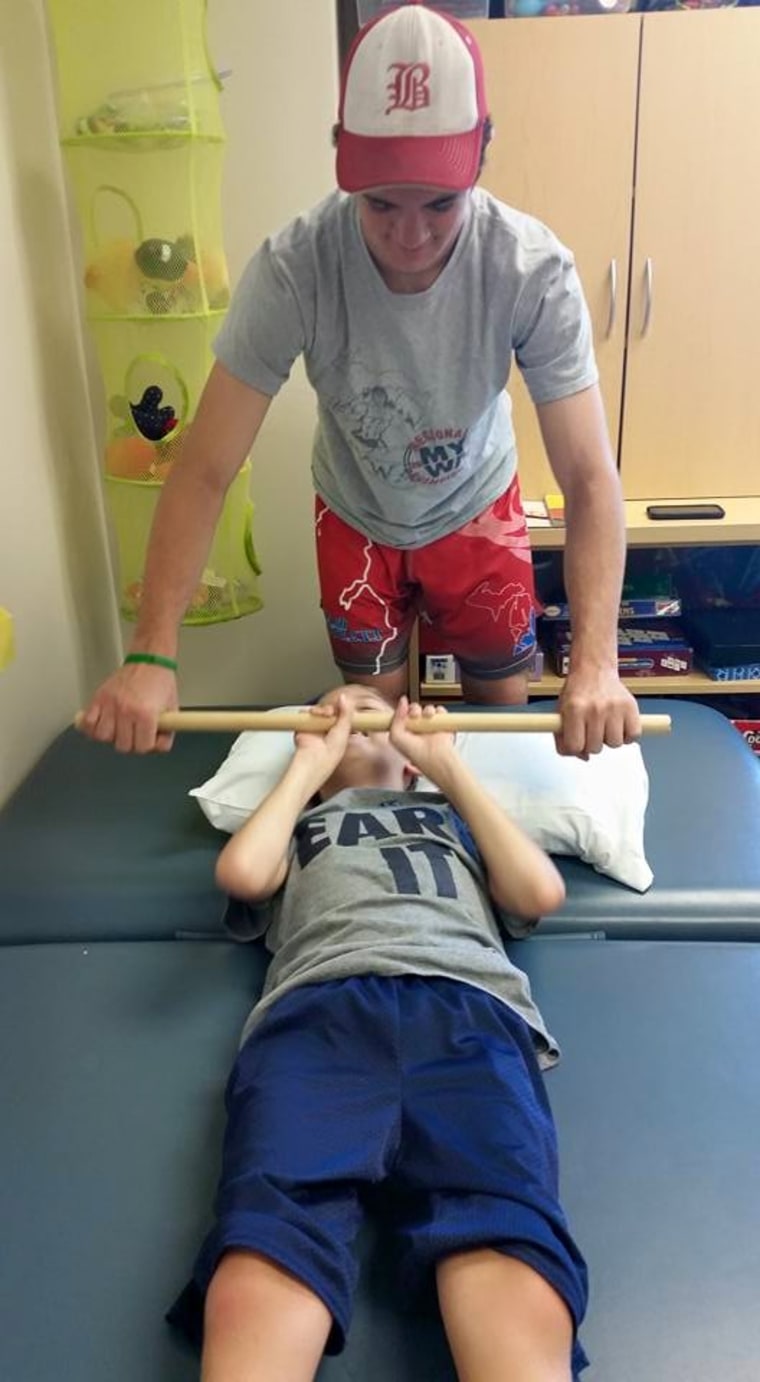 "I couldn't be prouder and loved seeing Braden push through it with determination," Danielle told TODAY.
The "Cerebral Palsy Swagger" kicked off on Wednesday at Bedford High School, where Hunter attends as a sophomore, in Temperance, Michigan, with the finish line being at the state's capitol building in Lansing on Monday.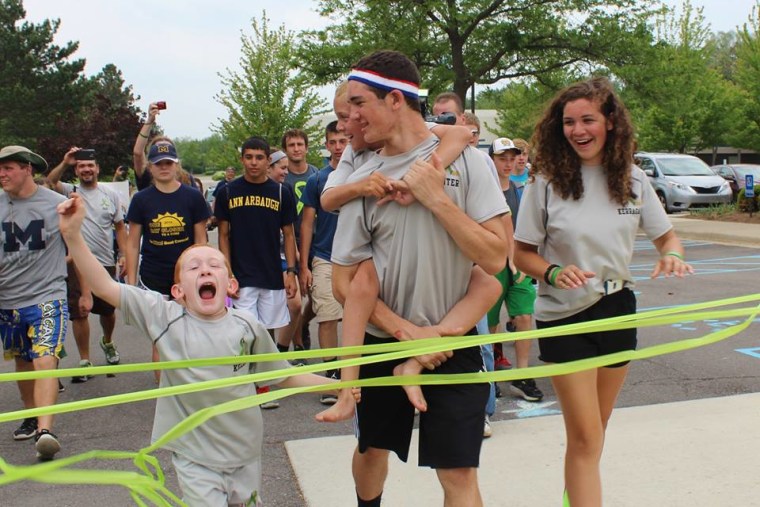 They took a break every three to four miles at a rest stop and would get in their RV at night to drive to a nearby hotel.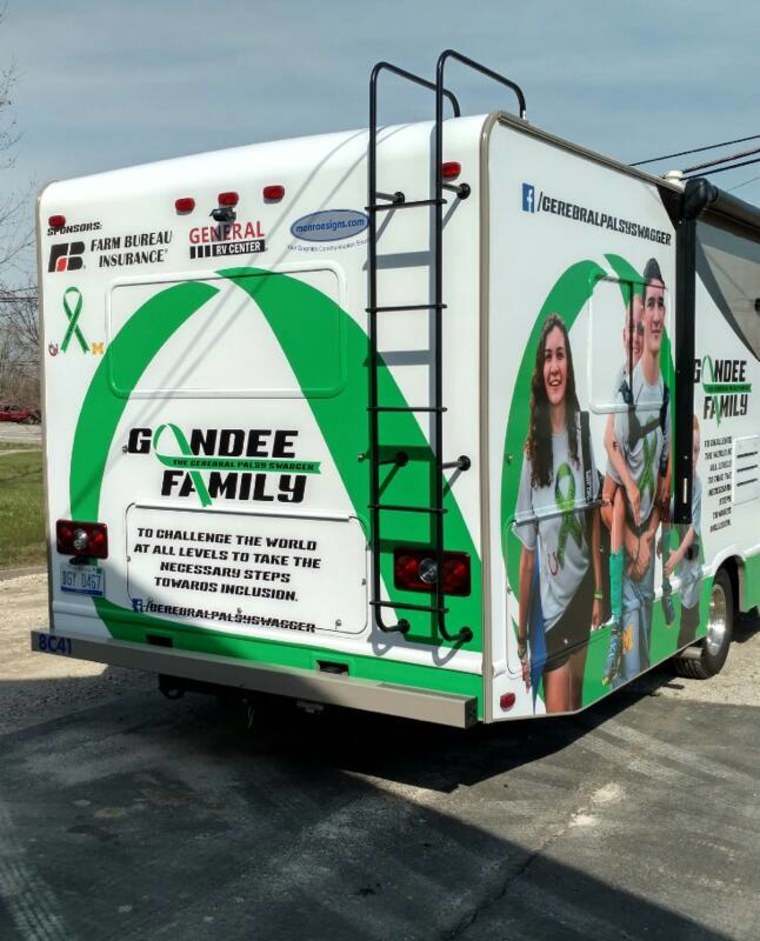 RELATED: Man with disability travels the world on his friends' backs
They were never alone. Aside from both parents accompanying them, there was always at least 20 people walking with them, sharing conversations and singing along to the music blasting from Hunter's Bluetooth speakers.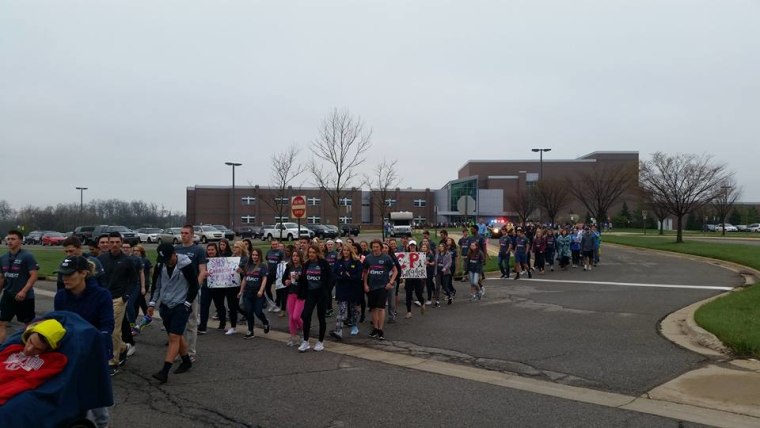 "At certain points, there were 200 people with us," Hunter said. "We tried to have fun and take our mind off walking. It was always nice to see Braden get really excited when one of his friends would show up too."
In hopes of targeting younger generations, they hit every high school along the way and had students come out to cheer them on.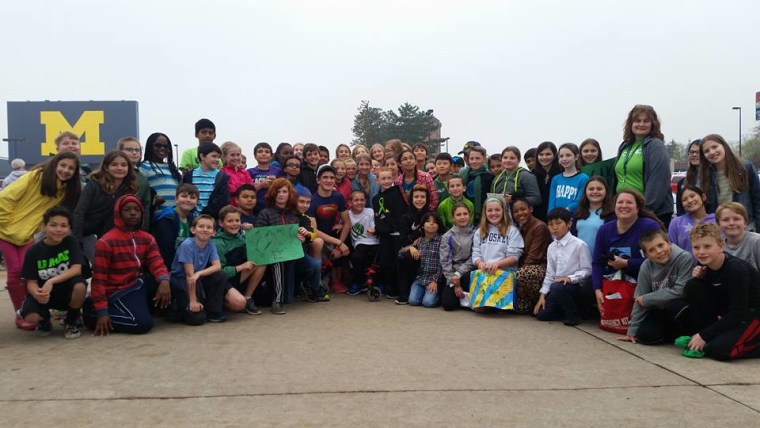 "It meant so much that so many people supported me and came to walk with us," Braden said. "They also made getting through that last half mile much easier."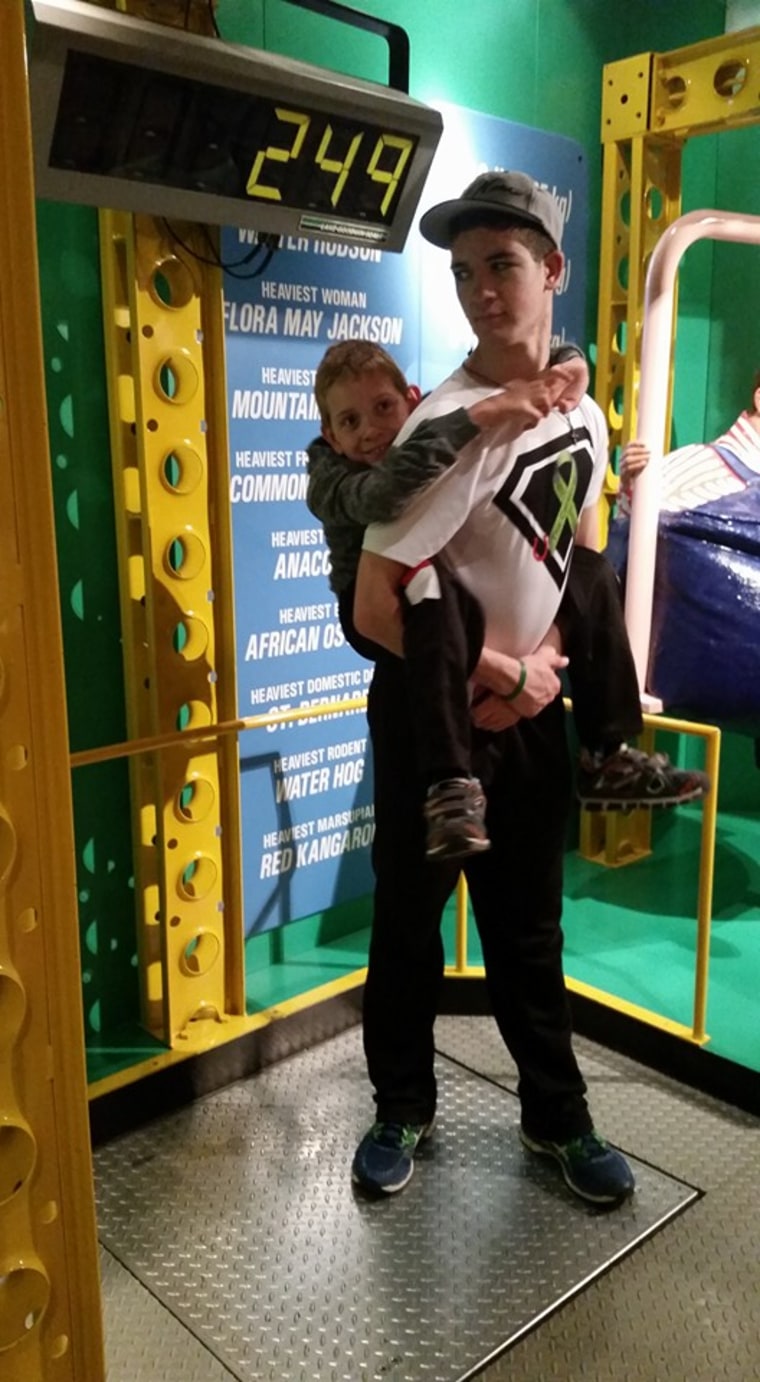 "I sometimes think we're extra close because as his older brother, I want to be there for him when he needs me and he needs me a little extra, so I'm happy to do it," Hunter said.
This story was originally published in April 2016.