In an effort to let his students know how special they are, Chris Ulmer starts each class giving compliments to them individually.
"They're the most human people I know, so I make time each morning to just hang out with them like I do with my own friends," Ulmer said.
In Ulmer's special education class at Mainspring Academy in Jacksonville, Florida, there are eight students with autism who range from 10 to 13 years old studying every subject from science to history.
RELATED: The moment an adopted boy born missing a hand learned he was not alone
Before jumping into the curriculum each day, the 26-year-old teacher spends 10 minutes telling his students how nice or athletic they are, or how much they've improved in an area he knows they've been working hard in.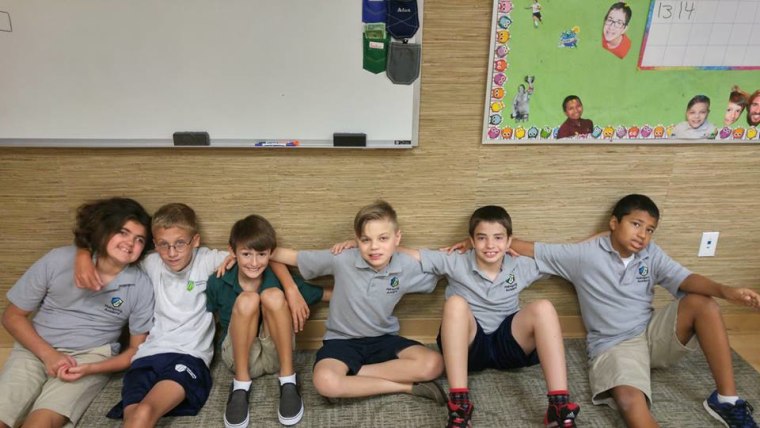 "The compliments are unique to each kid," Ulmer told TODAY.com. "If they pride themselves on being great at math, I'll tell them how great they did on a recent math test."
RELATED: 'Sushi and garbanzo beans': Adorable kids say what they are Thankful for
Each day also has a different theme. On "Funday Monday," he gives each student the opportunity to do whatever they want for one or two minutes, which mostly consists of trying to make the class laugh.
On "Toast Tuesday," he's not the only one giving out compliments; each student toasts another.
And Wednesdays are for being wacky.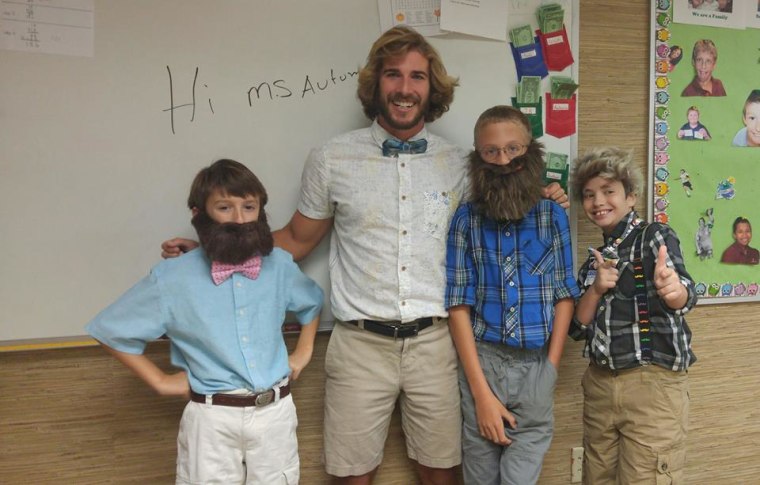 "I created this day with the intention of teaching them that it's great to be different and that they should embrace it," Ulmer said.
"They have one minute to be as wacky as they want. Sometimes they stand on their head and other times they just dance around the room. It's all about giving them freedom to be themselves."
They end the week with "Thankful Thursday" and "Music Friday," which the kids really enjoy.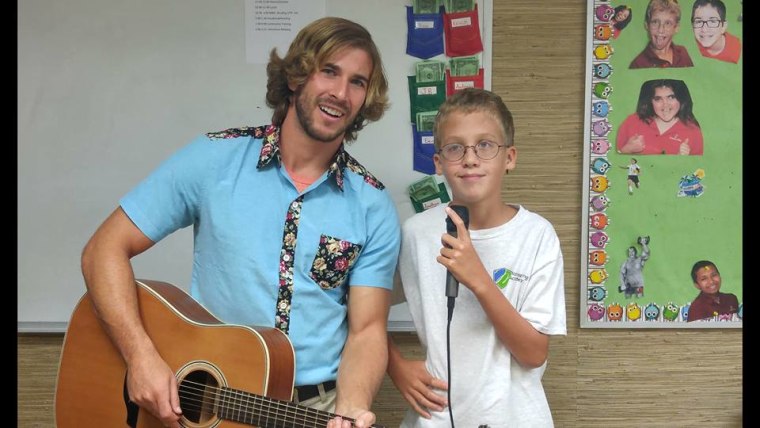 Ulmer has been teaching the same eight kids since his first day at Mainspring Academy three years ago.
Before that, he was coaching soccer, which he still does on the weekends and even has some students on his team.
They now consider themselves a family and do things outside the classroom, like grab a bite to eat or go bowling. He also makes an effort to attend their birthday parties.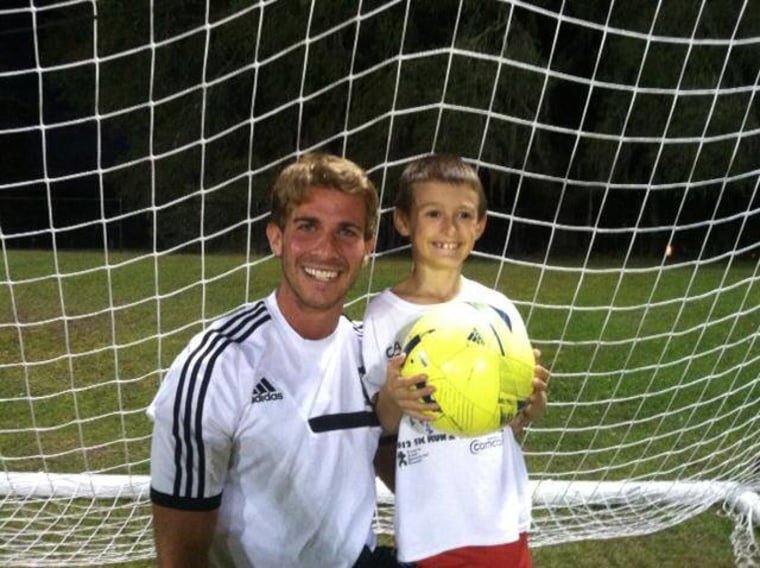 "Whatever these kids observe is what the world is to them, so they now think it's the norm to compliment each other," Ulmer said.
On Thankful Thursday this week, one student said he was thankful for his school because, without it, he wouldn't have any friends.
It turns out, he was bullied at his last school. His classmate responded by telling him he's not alone.
"To see the kids connecting and understanding each other validates everything I do," Ulmer said.