Kim Tucci and her husband were happy to have two children, but wanted just one more to complete their little family — specifically, a boy.
In January, the couple from Australia got their wish, and then some. They welcomed one boy and four girls (there's a 1 in 60 million chance of having quintuplets).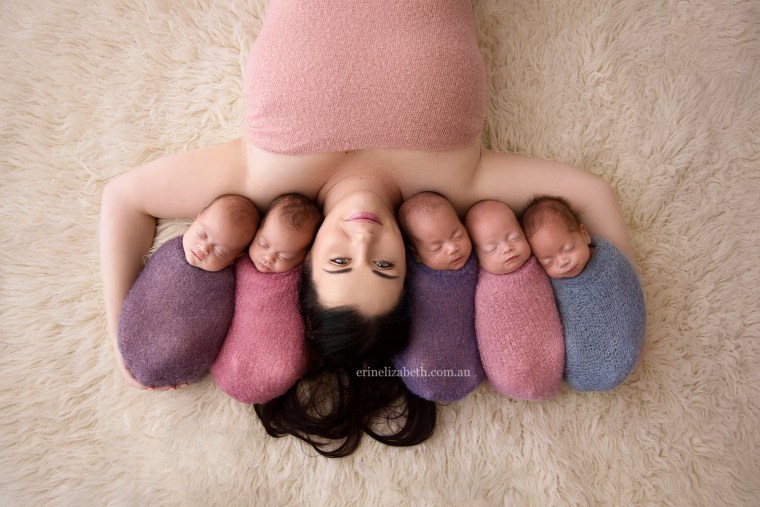 However, according to the couple's Facebook page, "Surprised by Five," getting to that point wasn't easy. Tucci and her husband, Vaughn, had crucial health decisions to make along the way.
RELATED: 'An emotional downpour': Mom of all-girl quintuplets describes holding babies for first time
"After my initial ultrasound I was told I could consider the selection method to give 2 babies the best chance in life... I watched a YouTube video on the procedure and I cried, I could never do that! Was I selfish for not giving two the chance of 100 percent survival? All I knew is that I already love them and that every heart beat I heard I connect with them more," she wrote in a post.
And while all babies were born healthy, Tucci faces different challenges today — like tending to the needs of all five babies, plus her other daughters who are 2 and 4.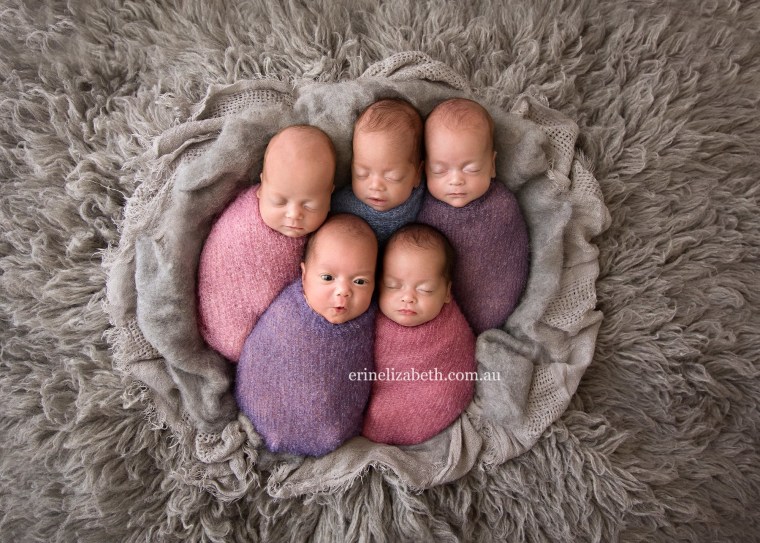 "For me, the biggest challenge would be having to split myself into so many people just to give enough time and attention to everyone. And of course my lovely husband who has supported me from day one. He needs my time and attention too," she told BBC News. TODAY reached out to Tucci for additional comment but didn't hear back.
Adjusting has been difficult for all, but Tucci's elder daughters have especially struggled.
RELATED: 'Blessings two at a time!' Mom gives birth to 3 sets of twins in 5-year period
"They do love them, but it has been a huge learning curve for them. They've had to learn how to share mommy, share daddy and learn that the babies do need a lot of time and attention," she continued.
Today, the Tucci family is most concerned about getting the quintuplets to and from the doctor's office efficiently, which is nearly impossible with just one car.
A GoFundMe page has been set up by Tucci's grandmother, where over $38,000 has been raised for the family's needs so far.
RELATED: 100-year-old twins share unbreakable bond: 'We've never been separated'
Tucci has been using her Facebook page as a blogging platform to post video diaries and updates on the babies. There, she posted photos taken by local photographer, Erin Hoskins of Erin Elizabeth Photography, who told TODAY that although the shoot was overwhelming, "they were positively delightful little subjects."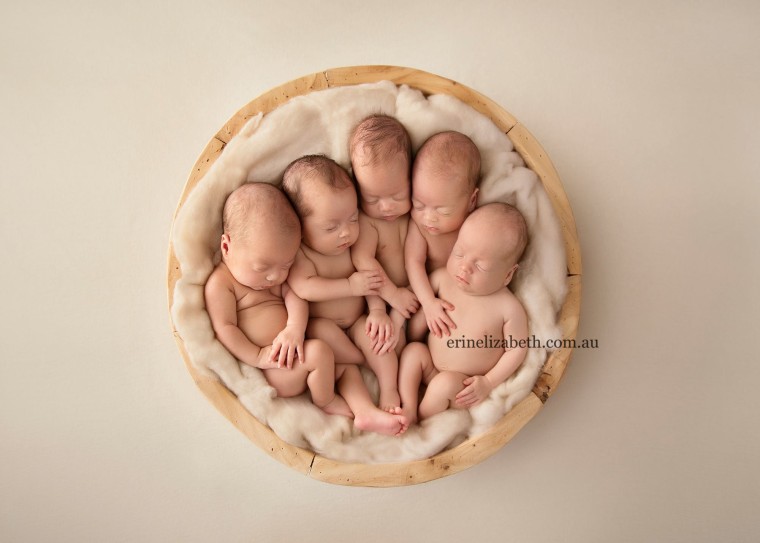 Hoskins, who frequently works with newborns, spent 2 1/2 hours photographing the babies.
"The fact that we got a shot with them all sleeping at the same time in one bowl is a flat-out miracle," she said.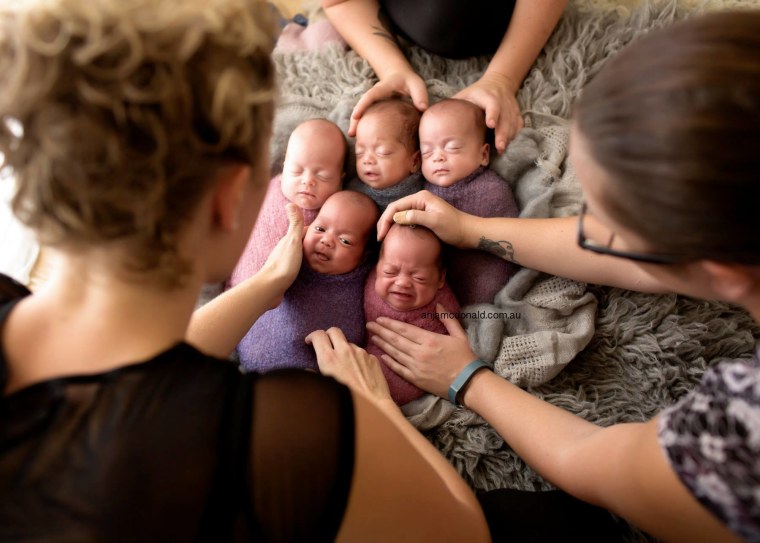 That focus is something they've likely picked up from their parents, according to Hoskins.
RELATED: 'Finally under one roof': Last of historic quintuplets heads home from hospital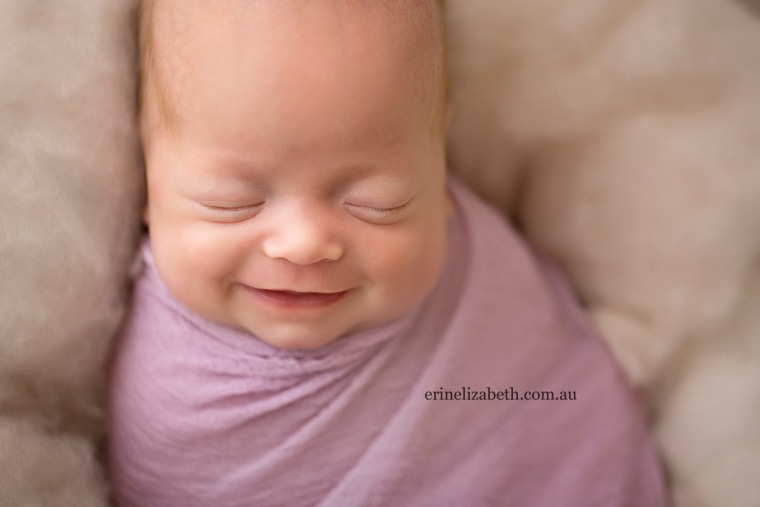 "It was an absolute pleasure to see how beautiful Kim and Vaughn handled all of this 'organized chaos,'" she said. "They were so calm and confident, while handing a monumental task that most of us couldn't even begin to fathom…such an inspiration."