As Kay Brown saw a homeless woman make her way through a subway car in New York City on Monday, she couldn't help but notice the woman's bare feet.
The 26-year-old, who was on her way home from her job as an assistant at a hedge fund in Times Square, didn't hesitate when she saw the woman in need.
"I asked her what her shoe size was and she said, 'Size 7,' which is my size, so I said, 'Please take my shoes,''' Brown told TODAY.com. "She started crying immediately, saying, 'Are you sure?' Then she hugged me. There was no bone in my body that was like, 'Don't do this.' I had to."
Brown rode the subway for another 20 minutes wearing just socks, and then walked six blocks to her home. Her act of kindness immediately inspired another one, as shortly after she gave up her shoes, a man on the subway gave Brown a pair of gym socks from his bag to wear over her thin socks for the rest of the way home.
"What's riding the subway for 20 minutes and then walking home six blocks?'' she said. "I could go buy shoes tomorrow. She has nothing. It's so important to help others because you never know if or when that could be you, and you want to know someone else could be there to show compassion toward you."
She was initially reluctant to post photos of the shoe swap on Facebook because she didn't want it to be about flattering herself, but decided to do it in the hope that others might be inspired to commit their own small acts of kindness.
"I wasn't doing it for attention, but people started coming up to me saying, 'That was the most beautiful thing I've ever seen,''' Brown said. "Everybody was so kind. You want people to pass those things on, and see something like that and do something themselves."
Brown also volunteers with organizations feeding the homeless and manages social media for the non-profit Fly for MS, which is dedicated to raising awareness and facilitating treatment of multiple sclerosis.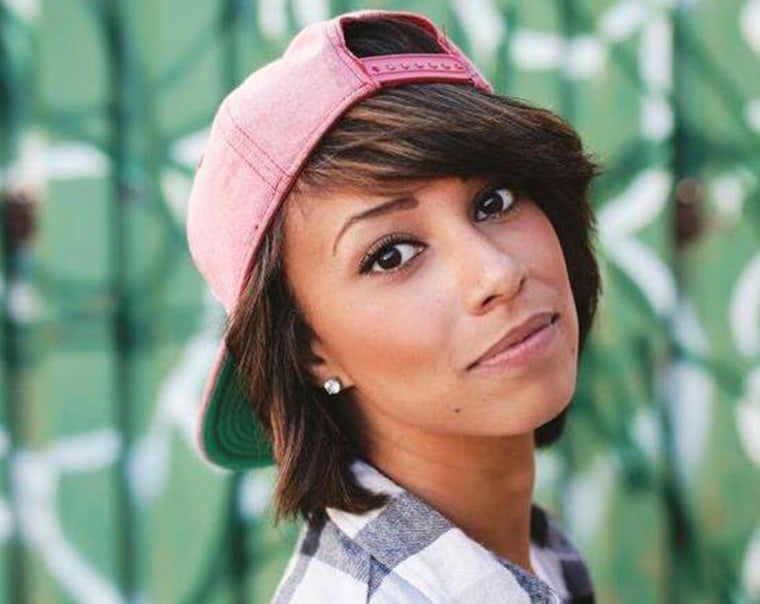 "I'm really thankful to have incredible parents who have taught me to always put good out into the world,'' Brown said. "This is something so small but the response has been so large. With all the stuff that's happening in the world right now, seeing the smile on that woman's face was the best. Kindness can be way more powerful than any sort of fighting. I'm glad all these people have seen it and wanted to make a difference as well."
Follow TODAY.com writer Scott Stump on Twitter.