After a series of bad days, Jeanette Ortiz was facing the worst one yet. She sat down outside the animal shelter and cried.
Dodger, the playful cocker spaniel she and her four young kids adored, was sick, and she couldn't afford his treatment. Ortiz wanted Dodger to get the care he needed, so she steeled herself for the unthinkable: While her kids were at school, she drove to the closest shelter in Los Angeles County and prepared to say goodbye.
"I just broke down," the 34-year-old single mom recalled. "I couldn't stop crying. Then a nice woman approached and said, 'Hey, what's going on? What's his name?' I told her, 'This is my kids' dog and I don't want to leave him but I have to, because I can't take care of him.'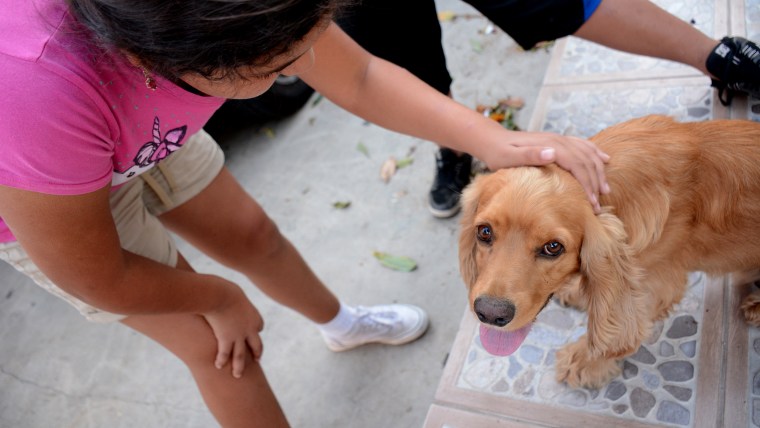 "She said, 'What if we were to take Dodger to the vet and get him medical attention and get you some pet food — would you keep him?' I said, 'Sure, I'd keep him!' We got the help with no 'buts' or 'ifs.' It was: 'Here it is. Take it.'"
Dodger got his care covered through an ASPCA "safety net" program that, in a little more than a year, has kept more than 4,100 pets from entering two of the highest-intake shelters in Los Angeles County: the Downey and Baldwin Park animal care centers, both of which are so overburdened that they euthanize nearly 60 percent of the animals they accept. The ASPCA also has given out grants to shelters and animal welfare groups to support similar safety-net efforts in 46 states.
The aim is to stem the tide of pets being left at shelters because of one-time medical issues their owners can't afford. "People are giving up their pets for fairly modest veterinary causes — skin issues, tick infestations, ear infections, car accidents, spay/neuter costs — and they're heartbroken about it," ASPCA president Matthew Bershadker told TODAY. "You should not be relinquished or euthanized because you have ticks."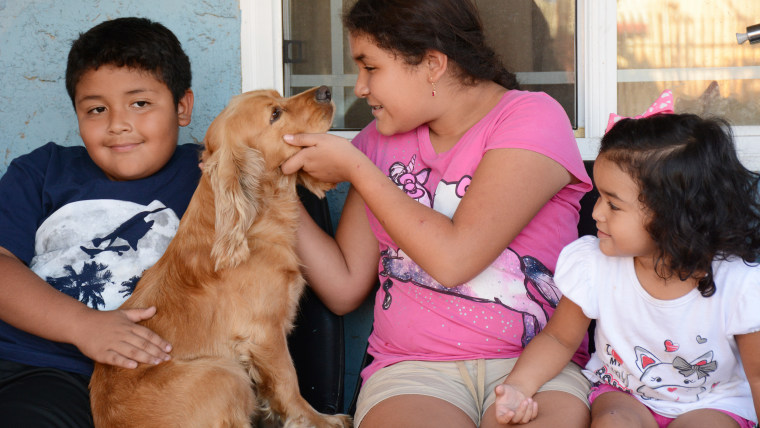 To get a better grasp of why people give up their dogs and cats — and where those pets end up — the ASPCA conducted a survey of past and present pet owners across the United States. Study results released to TODAY reveal that more than 1 million households are putting their pets in shelters or other homes each year — often because of vet bills they can't afford to pay, behavioral issues they can't afford to fix, or challenges they face finding pet-friendly rental housing.
As for where most of those 1 million animals are going: About 370,000 are being given away to friends and family members, 360,000 of them are landing in shelters, and 140,000 are being given to veterinarians (who then must find homes for them).
The finding about friends and family is especially significant, said Dr. Emily Weiss, vice president of research and development for the ASPCA. "Those friends or relatives ... were all potential households that could have taken another homeless (shelter) animal if we could have kept animals where they belonged," Weiss said.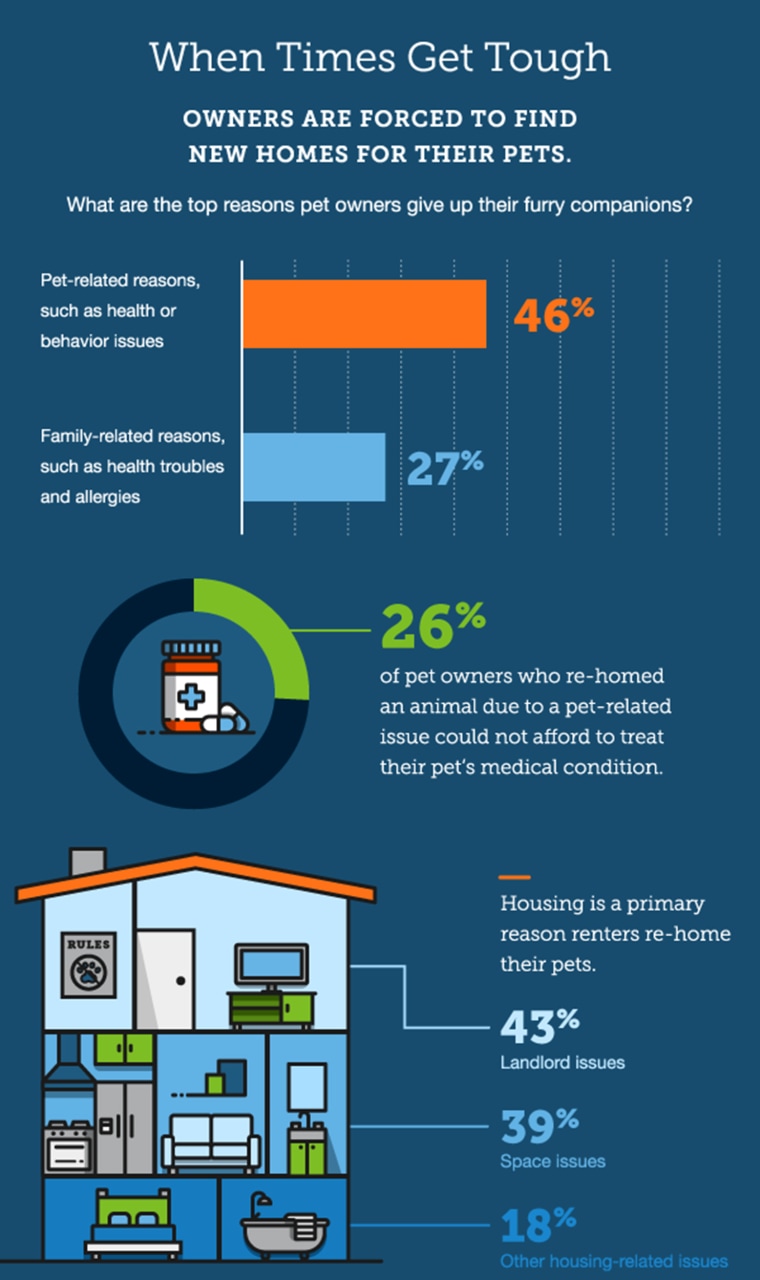 The findings have implications for euthanasia rates in the United States as well; the ASPCA estimates that 2.7 million pets get put down in shelters each year.
"If we could keep those 1 million animals in their homes, we could take a massive bite out of the number being euthanized," Bershadker said. "Unlike other social ills, this is a problem that can be solved … You can see the end of it."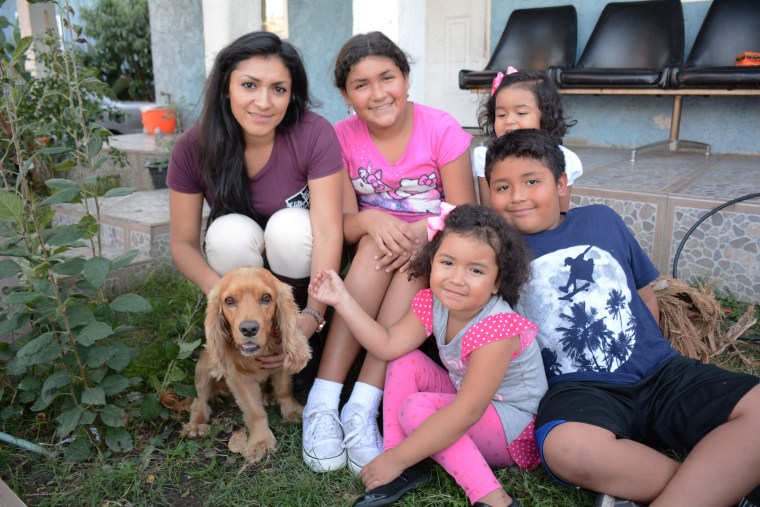 The safety-net program in low-income areas of Los Angeles County has helped slow the influx of animals into shelters there, Bershadker said. The program stations workers outside shelter doors and has them speak carefully with people who are about to give up their pets (as happened with Jeanette Ortiz and Dodger at the Downey shelter this past August).
Safety-net workers pair people up with spay/neuter services and veterinary care or pet training. All of it is paid for by the ASPCA, and often it's provided at a discount by animal-care professionals who want to help.
In almost all cases, the cost of the treatment or training is less than the cost of caring for the animal in the shelter, Weiss said. "By treating people with respect and providing them with solutions ... they are getting to keep their pets," she said. "It's stopping two hearts from breaking."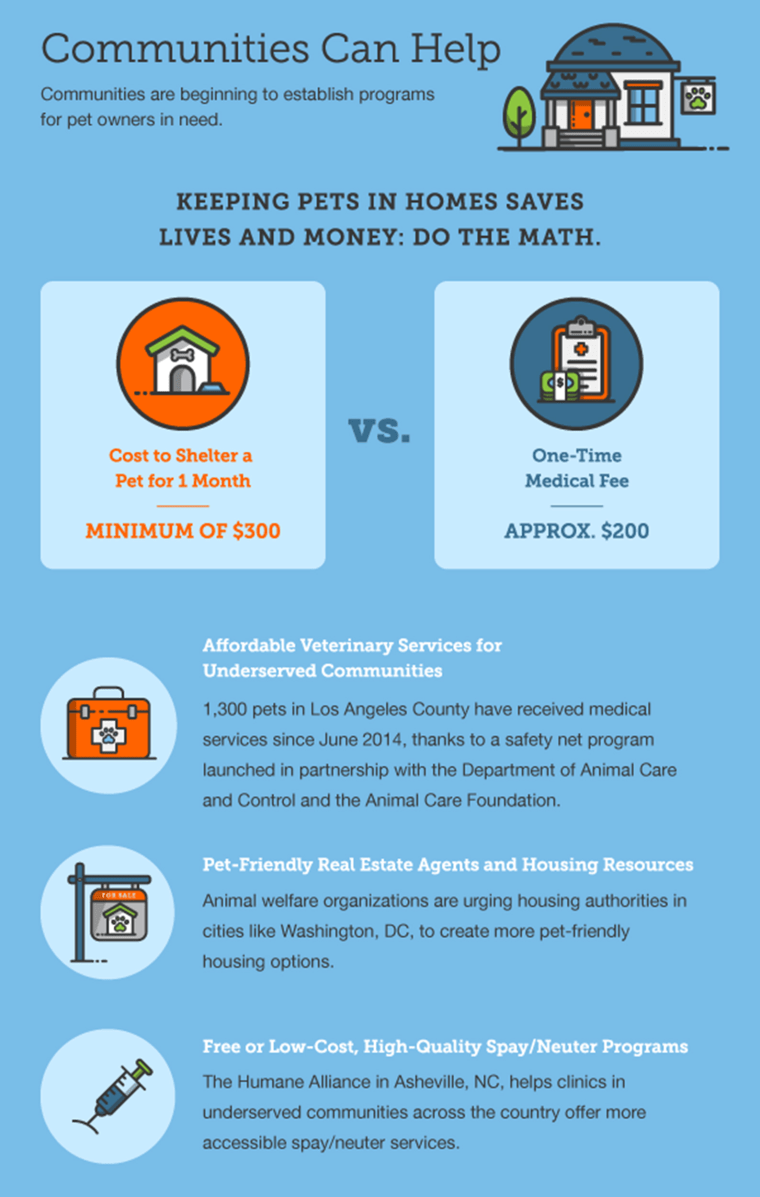 In Ortiz's case, she got help with a tick infestation that had ravaged her home as well as her children and Dodger's tiny body, leaving everyone sick and miserable.
"It wasn't neglect," Ortiz said of her situation. "We're not lazy. We keep our house clean. It [escalated] because my mom was severely anemic and didn't have the energy she usually had."
The crisis with Dodger was only one of many that descended upon the family. For years, Ortiz had been a stay-at-home mom to her four kids and Dodger, and her husband made enough money to support them all — but when he abruptly left the family, Ortiz said she had no income and no idea what to do next. She wound up getting a full-time customer-service job and taking accounting classes at Rio Hondo Community College at night; her mom moved in with her and became the main weekday caregiver for her four kids: Jasmine, 9, David, 7, Veronica, 4, and Jessica, 2.
Somewhere along the line, while Ortiz was working, going to school and reeling in reaction to the end of her marriage, the flea and tick problem began. It got worse and worse and infested their South Central Los Angeles home. Ortiz tried fumigating, but it didn't work because she didn't know how to do it correctly.
As weeks passed, her mom, Maria Guerrero, 60, struggled to cope. "I came home exhausted from school one night and I found my mom crying on porch," Ortiz said. "She said, 'I'm tired. I'm exhausted. I can't live like this anymore. It's either the dog or me.'"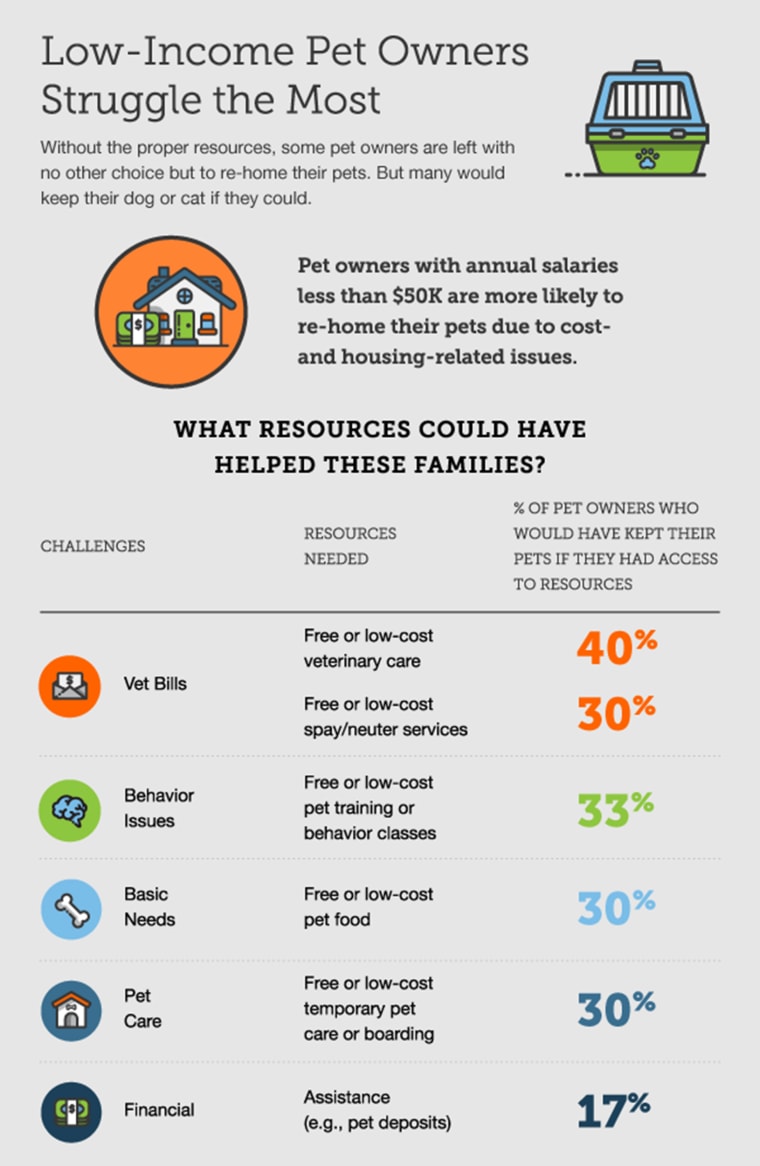 That moment led to Ortiz's tearful trip to the shelter — where safety-net workers made it possible for her to keep Dodger. A short time later, it came to light that Ortiz's mom had colon cancer and needed surgery to have tumors removed.
"We would get home from the hospital and it would be a really sad moment — a dark, cold, empty house, Grandma wasn't there — but Dodger was always there to greet us," Ortiz said. "For the children, their dog means the world to them. It was very, very, very, extremely important for Dodger to be in their life."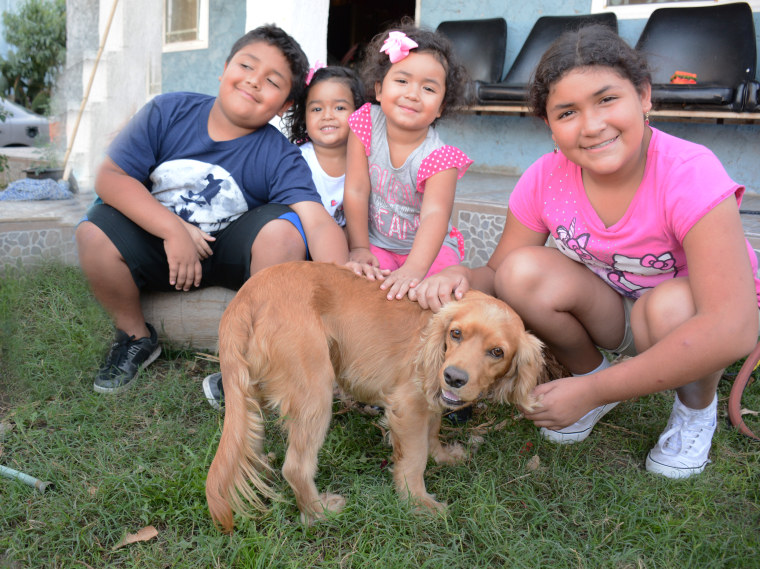 Guerrero is now undergoing chemotherapy and is recovering well, Ortiz said. And after the ASCPA provided help with fumigation techniques and flea and tick treatment, Dodger doesn't have a flea or tick on him.
"Everything is good now, and you have no idea how grateful we are — it's like an angel sent from God," Ortiz said. "Dodger is part of the family. ... At this point in our life, he's not lucky to have us. We're lucky to have him."
To learn more about the ASPCA's safety-net efforts, click here.
Follow TODAY.com writer Laura T. Coffey on Twitter @ltcoff and on Facebook and Google+, and learn about her new book, "My Old Dog: Rescued Pets with Remarkable Second Acts," at MyOldDogBook.com.
This story is part of NBCUniversal's Season of Kindness. Together we can grow the good this holiday season. #ShareKindness