In late summer, Tonya Peat was breastfeeding her then 7-month-old daughter when she found a lump. And in September, when the diagnosis came, she knew there was one person who could save the day: her own mom.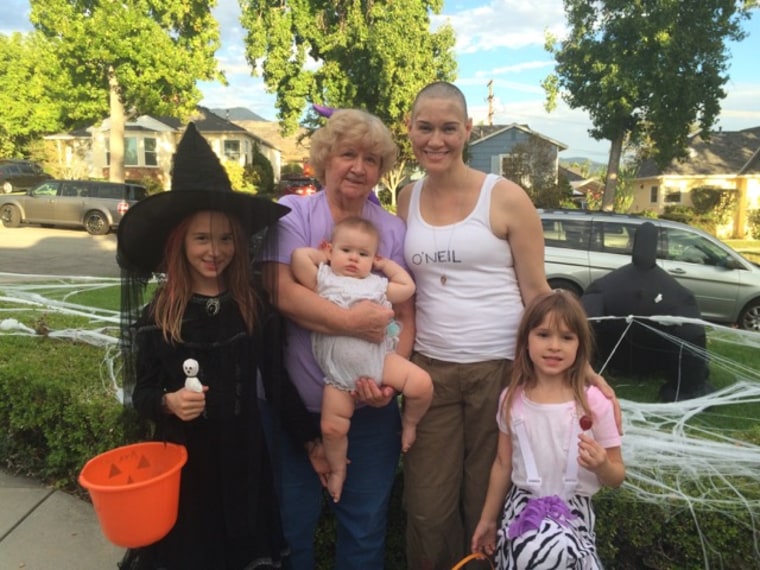 Tonya's mom, Carol Van Horn was visiting family in Michigan after the death of her brother. When Carol returned to her home in Seattle, Tonya called with more bad news: breast cancer. There would be four rounds of chemotherapy, a double mastectomy and five years on hormone therapy drug Tamoxifen.
With that, Carol took off for Los Angeles with a one-way ticket.
RELATED: Husband's Facebook tribute goes viral: 'My wife is a nurse. My wife is a hero.'
"She is the end all be all of what a mother should be," Tonya, 43 told TODAY.com. "I am constantly amazed by her love for babies and how she never thinks of herself. She goes where she is needed. If I can be half the mother she is, my kids will be very lucky."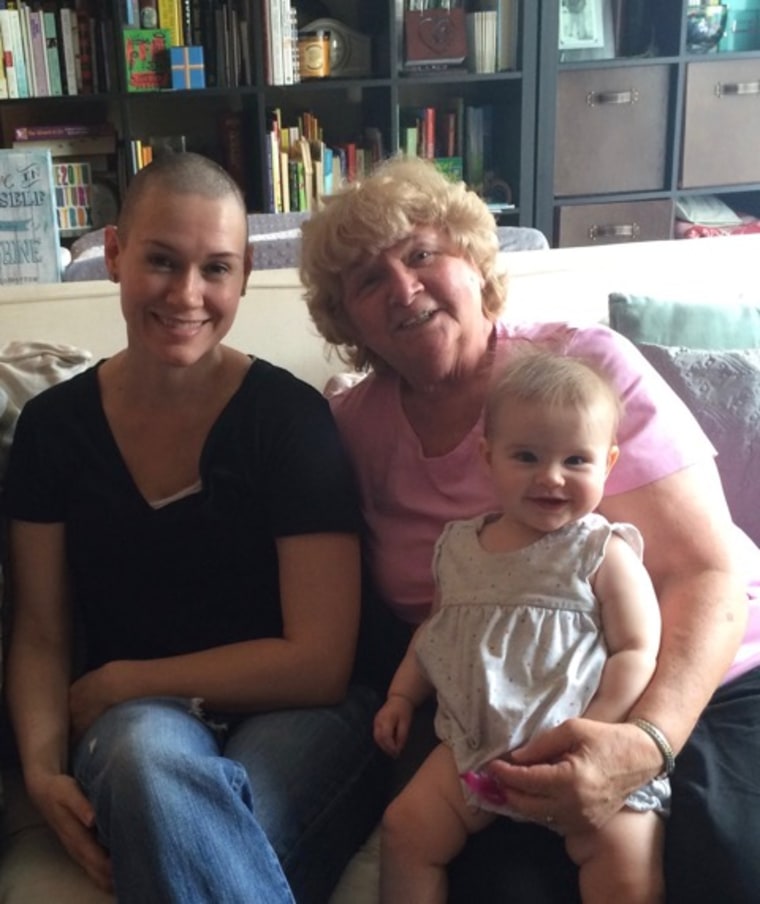 Tonya shared her mom's kind act on Facebook with the #ShareKindness campaign, part of the Season of Kindness — 40 days of celebrating kind acts big and small.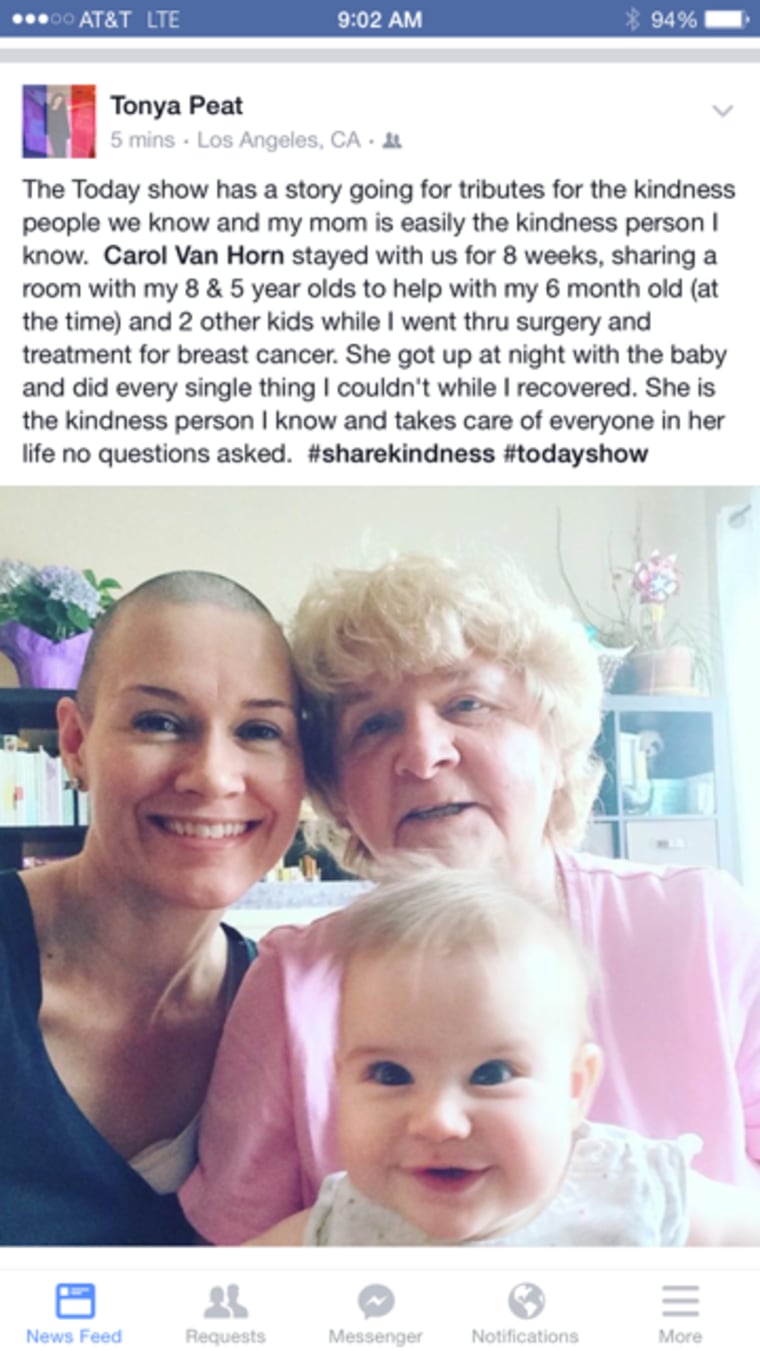 "She is the kindest person I know and takes care of everyone in her life, no questions asked," Tonya wrote.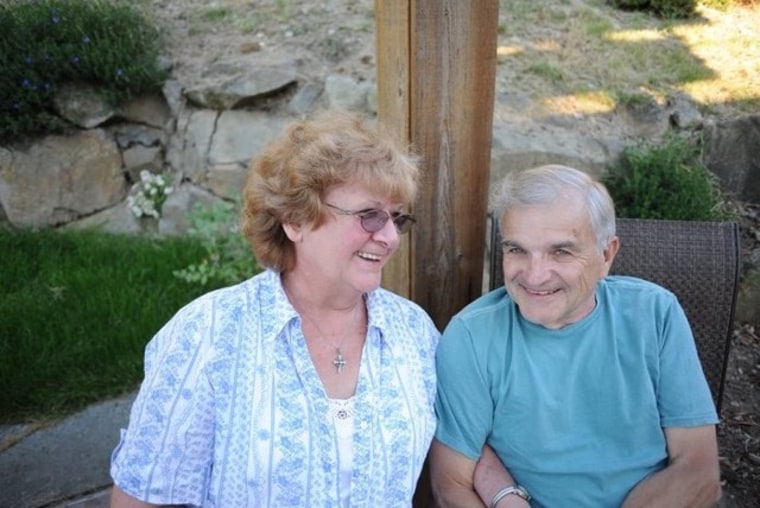 Carol first came to Tonya's rescue just over 40 years ago, when a social worker handed her a foster child. Carol and her husband, Donald, already had two biological children, but the toddler laid her head down on her new mom's shoulder. Says Tonya, "I was home."
RELATED: Mom creates 'magical' princess wigs made of yarn to help kids cope with cancer
Since then, Carol's kindness has shown no bounds. When Tonya was on bedrest during her first two pregnancies with daughters Ashley and Ava, now 5 and 8, Carol was there to help.
A retired childcare worker who is in her early 70s, Carol is equally as gracious to the rest of her family. She frequently helps out her own mother and sister, and makes herself available to babysit other children in the family. "She is just the most giving person," said Tonya.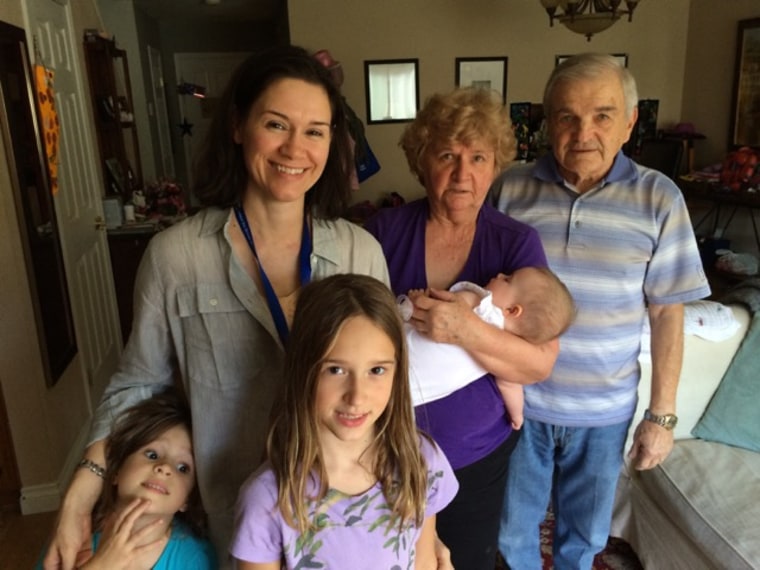 While Tonya recovered from surgery and began chemo — she's now on her final round — Carol camped out in the girls' room, stayed up nights to give the baby, Annabelle, bottles and helped Tonya's husband, Scott, around the house. For the five or six weeks post-mastectomy during which Tonya couldn't hold Annabelle, Carol did the holding.
RELATED: Apps to help you spread a dose of kindness
And she did it all with two artificial knees. "It really took a toll on her body," said Tonya. "She is amazing. She stayed for eight weeks and would have stayed longer but she needed to do some physical therapy on her knees and get some much needed rest."
But rest isn't high on Carol's list of priorities: she is planning a return trip in December for her daughter's final round of chemo, and will likely return soon after for Tonya's reconstructive surgery.
"We've always been close," said Tonya. "She's my best friend. Thank you for giving her even a little bit of recognition because she deserves so much."
This story is part of NBCUniversal's Season of Kindness. Together we can grow the good this holiday season. #ShareKindness