Every day, Karen Hudson makes sure women and children living in emergency shelters get free medical and dental care, as well as social services.
For the past 15 years, she has helped run the Homeless Health Initiative, a program operated by the Children's Hospital of Philadelphia.
RELATED: See Matt Lauer's sweet surprise for beloved TODAY staffer battling cancer
"When people think about homelessness, what they typically think about are chronically ill homeless men laying on the streets," she told TODAY's Tamron Hall. "Most people don't think about this invisible population which are families and children."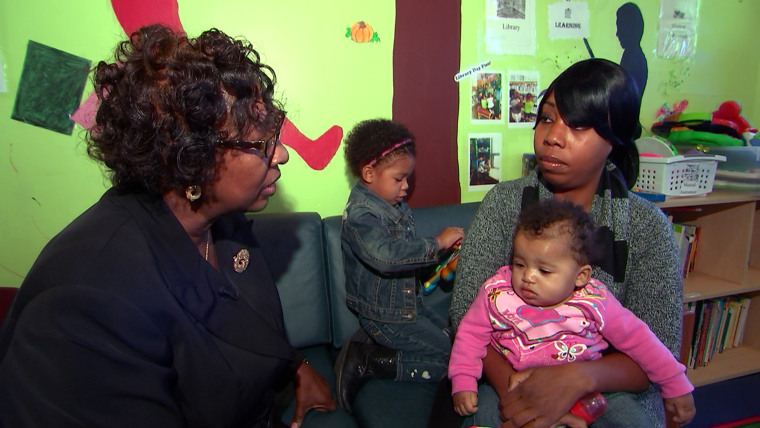 As part of the TODAY's "Pay It Forward" series, Tamron is helping to honor Hudson for her passion and commitment to helping children and families living in tough situations. And she's honoring Hudson in a way to help the longtime social worker heal from a personal hardship of her own.
Hudson's 26-year-old son, Mark, a police officer and firefighter, was fatally shot earlier this year.
"My dear son, you know, he was so community minded. He garnered that spirit for giving back to communities," she said. "And I just think that life is really about this dash. What are we doing during the time that we are here? No matter what our age is, there are so many things that we can be doing to give back to other people and to helping to build our communities into stronger communities."
"I will have to work towards taking from Mark's life and experience and the gift that he was to me and turn that into a blessing for other people."
Building upon Hudson's courage and compassion, Tamron enlisted the help of Philadelphia's Mural Arts Program to create an installation featuring Hudson's son inside the Lutheran Settlement House, the shelter where Hudson's team works.
Artist Eric Okdeh spent more than 70 hours designing, painting and installing the mural, which was unveiled with the help of Mark's former police and firefighting colleagues.
"For all of the people that the Lutheran Settlement House helps and everyone that you help, all of these families, they will forever see that," Tamron told Hudson.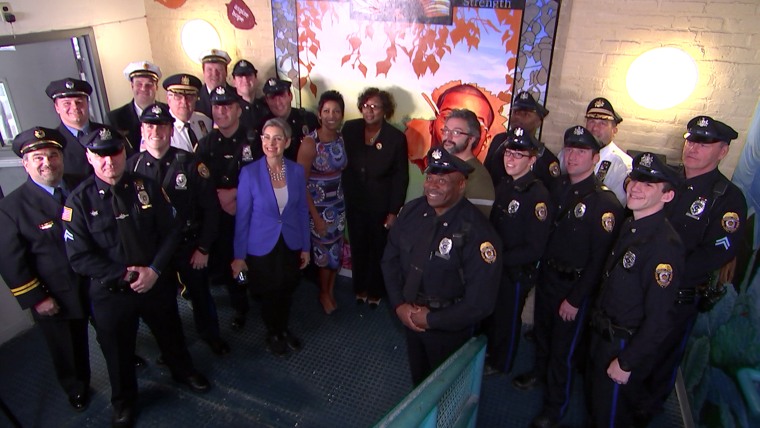 Although she said she normally doesn't like surprises, Hudson definitely enjoyed the one Tamron gave her.
"My heart is overjoyed," she said. "Mark is still bigger than life. The tragedy of losing my son hopefully means that others will survive. And I'm just overjoyed at seeing him living forever."
This story is part of NBCUniversal's Season of Kindness. Together we can grow the good this holiday season. #ShareKindness