Sara Bartosz advocates for foster children who can't advocate for themselves.
As the lead counsel for Children's Rights, an organization that helps foster care kids who find themselves in bad homes, Bartosz works to make sure that courts nation-wide remain accountable for children in the foster care system.
"The government can do magical things for children and for families," she told TODAY's Natalie Morals. "But without accountability there's broken lives, kids who grow up in foster care, turn 18 without a home, without a mom, a dad."
Natalie first connected with Bartosz seven years ago, through an email Bartosz sent congratulating her on her pregnancy. The two kept in touch but never met until recently, when Morales surprised Bartosz with a gift.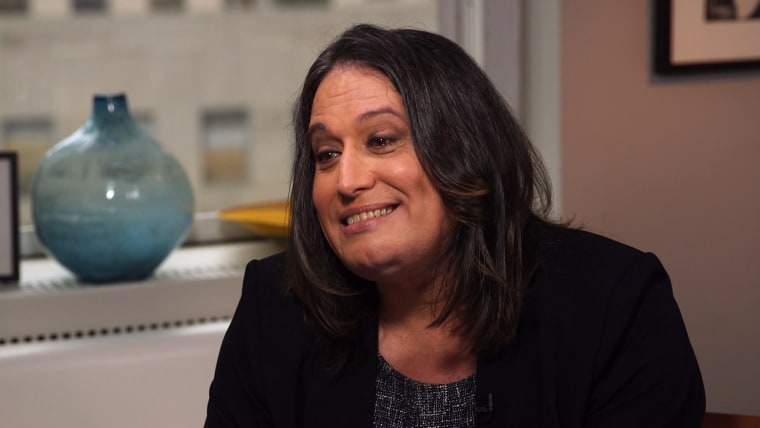 As part of TODAY's "Pay It Forward" series, Natalie helped create a public service announcement for Bartosz's organization to shine a spotlight on the fact that more than 650,000 children spend time in the foster care system every year.
RELATED: See Matt Lauer's sweet surprise for beloved TODAY staffer battling cancer
"I feel like I've learned so much from you," Natalie said. "You're that person on the frontlines, really in the courts, litigating and trying to make sure that the states are taking care of those kids in the system."
For the PSA, Natalie spent time with several adults who grew up in the foster care system. Among them, Steffanie, who had many false starts before finally finding a loving home.
"My second home I consider it kind of hell on earth," she said. "My foster mom started telling me things like you're ugly, you're worthless, no one could ever love you, your mother doesn't love you — that's why you're in foster care."
Her foster's mom husband also abused her.
"He had his way with me, and I remember so clearly, I am 15. I have never kissed a boy," she recalled.
Steffanie later found a new family who provided her with a positive environment.
"I am very, very, very fortunate to have ended up in a family like this one that has so much love so much kindness," she said. "While things can be difficult very, very, very difficult almost pitch black in the most despair there is hope."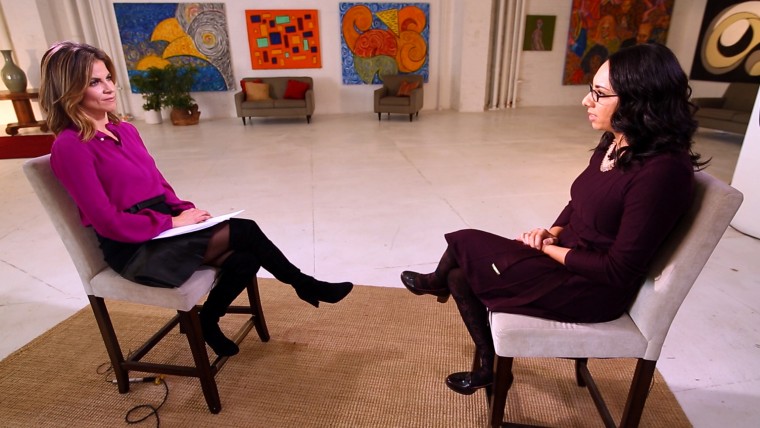 RELATED: See Tamron Hall's touching tribute to a selfless mother and her late son
Demetrius estimated that he lived "anywhere between 25 to 30 different foster homes" as a child.
"You question, where's my family? Why don't I have a home?" he said. But one person helped turn things around.
"You know how they say it takes a village to raise a child? That is true but it takes one person to change a child, and my social worker was that one person who changed my life," said Demetrius, who is now in his second year at St. John's University.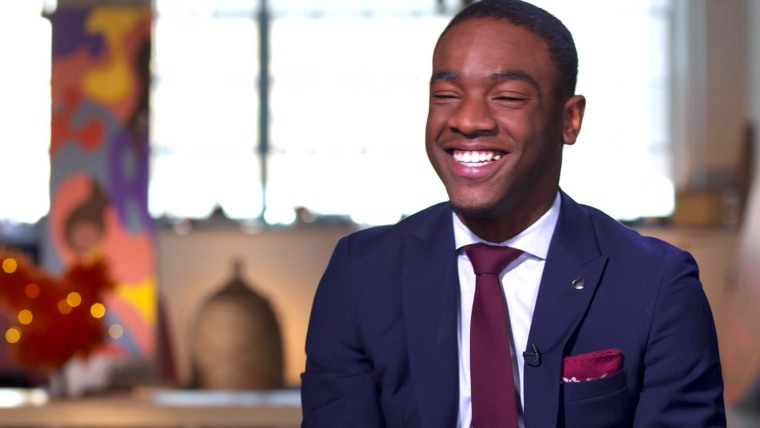 "My goal is to really inspire my brothers and sisters in the foster care system. I never gave up even though it was hard, and I am who I am today because of everyone who invested in my future."
Kimberly's great experience in foster care inspired her to become a foster parent herself at age 24.
"If you look at a kid for their trauma, you're not looking at the kid. You're looking at what's happened to them, and my daughter has had a lot of trauma in her life, but if you look at her and you see her, she's amazing," she said.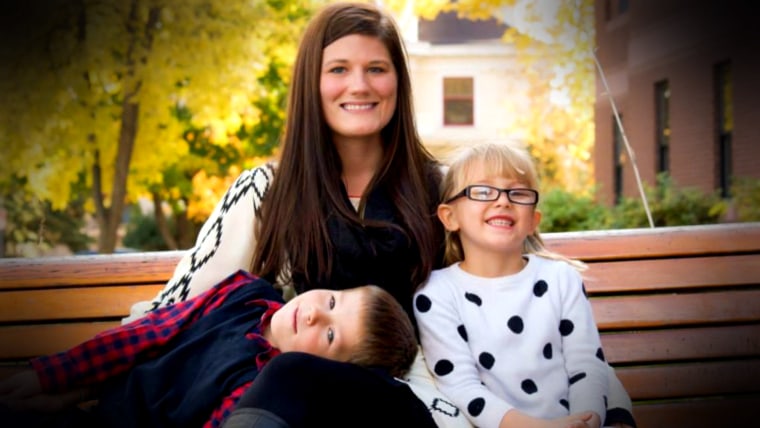 All three former foster "children" helped film the PSA, along with actress Victoria Rowell, who also grew up in the foster care system. The video was Natalie's way to pay it forward to Bartosz and the children she helps.
"You are such a superhero," she told her.
Bartosz called the video a "holiday joy" and blessing.
"If it makes a few families think about adopting, fantastic," she said. "If they can't adopt, if they think about us and help us do our work, we're going to make these systems work for kids, there can be thousands upon thousands of new permanent families. Your help is amazing."
This story is part of NBCUniversal's Season of Kindness. Together we can grow the good this holiday season. #ShareKindness