One school bus driver went above and beyond this year, making sure kids had more than just a safe ride to school.
John Lunceford, who drives buses for Kennewick School District in Kennewick, Washington, recently noticed a boy crying as he boarded his bus. The boy's ears and hands looked red after being exposed in freezing temperatures.
Lunceford put his own gloves on the boy, and as soon as he finished his route, he went to the store and bought ten hats and ten pairs of gloves — one set for the boy and extras for any other students who might need them.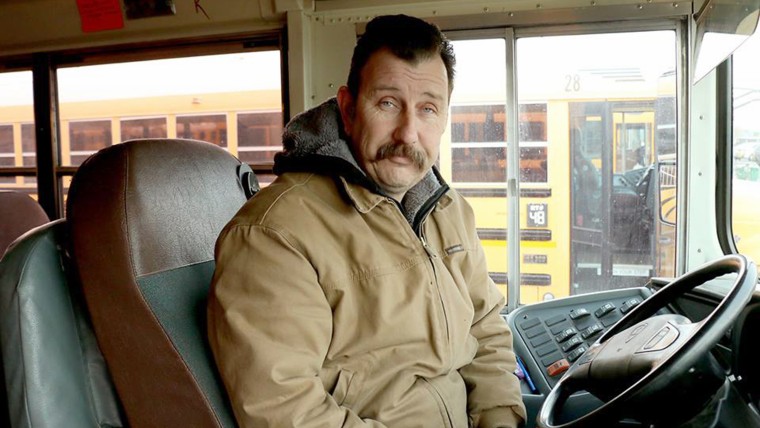 With the help of an administrator, he later found the boy in the school library and gave him the hat and gloves.
"I'm a grandfather," Lunceford said, according to school district Facebook post that described the incident. "No one wants a kid to suffer like that."
The school district said it shared the story as a reminder to parents to make sure children are dressed appropriately for winter, adding that it's willing to help families find items they might need for the cold weather.
RELATED: After 89-year-old woman is evicted, neighbor buys back her home
Now the story of Lunceford's generosity has gone viral, reminding people that one act of kindness can go a long way.
"What a wonderful thing he is doing," one woman wrote on Facebook. "Angels come in disguise, even (as) bus drivers!"
Lunceford declined an interview with TODAY through the school district, which called him a "private person," but his wife Debi responded to the comments on Facebook. She clarified that the boy in the story is 6 years old, and he had either left his hat and gloves at home that day, or lost them.
"His parents were not being neglectful," she wrote.
RELATED: #ShareKindness: Join TODAY in elevating 1 million acts of kindness
She also said that what her husband did isn't so unusual.
"Many, many bus drivers, school employees, etc. do this every day because these kids are important to them," she wrote. "My husband is just one of thousands across our country who are there to help. Kudos to all the givers of the world!
We couldn't agree more!
This story is part of NBCU's Share Kindness. Follow the series on Facebook, Twitter and Instagram. #ShareKindness