Traveling around the holidays can be tough, so one airport has employed a special volunteer to make things a little more bearable — a pig named LiLou.
The 2-year-old Juliana pig is part of San Francisco Airport's Wag Brigade, a group of trained therapy animals who roam the terminals spreading joy and calming stressed passengers.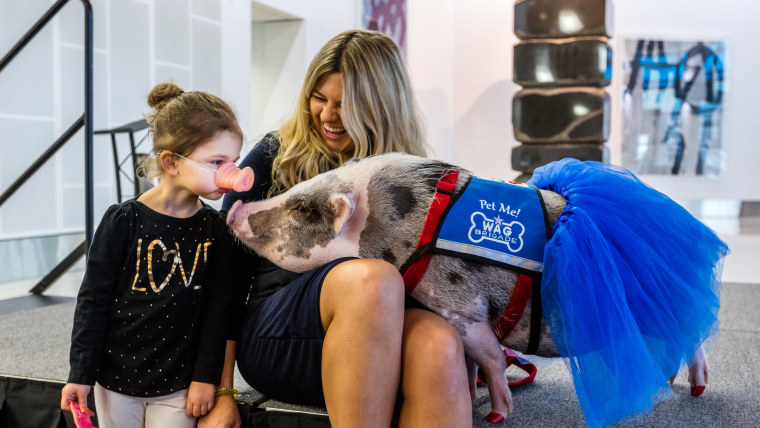 The program started three years ago. LiLou is the Wag Brigade's first pig; most of the other animals are dogs.
In fact, she's the first pig to be certified by the San Francisco Society for the Prevention of Cruelty to Animals' assisted therapy program.
RELATED: 5 expert tips to ease the stress of holiday travel
Since becoming a therapy pig a year ago, LiLou has spread cheer at hospitals and retirement homes. She and her owner, Tatyana Danilova, hooked up with the airport around two months ago.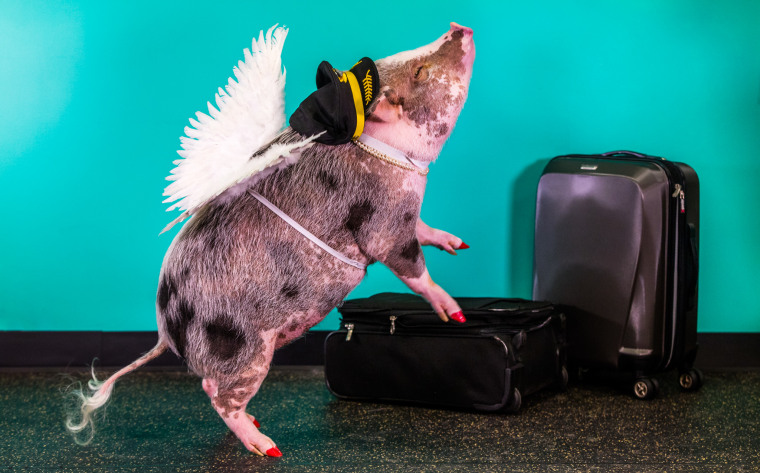 The Wag Brigade team wears blue vests that read "Pet Me," encouraging travelers to engage with the animals.
Danilova goes the extra mile to put the little hog in cute accessories like a captain's hat or a tutu. (The pair tests the outfits at home first to make sure LiLou is comfortable in them.)
"Most people are so excited to see LiLou," Danilova told TODAY in an email. "You can see a serious facial expression turn into amazement and then stretch into a huge smile."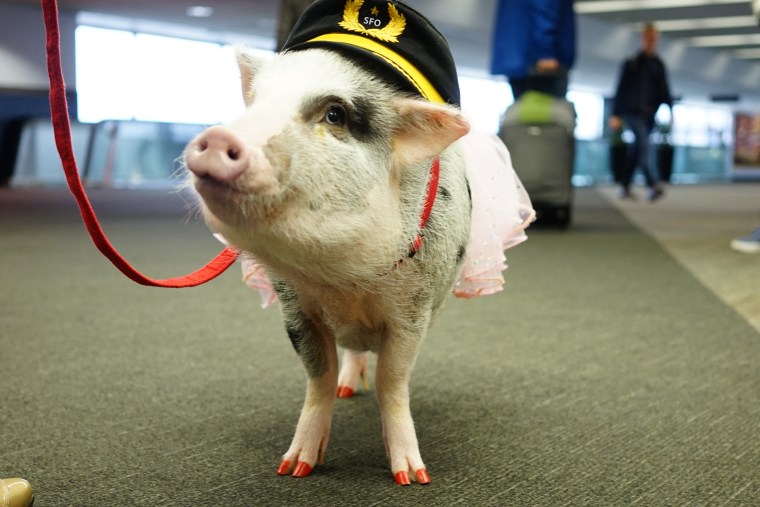 We certainly wouldn't be able to contain our excitement if we saw a pig at the airport. "Some people squeal from joy as well!" Danilova added.
RELATED: Pig on a plane? The era of emotional support animals on flights may be ending
Doug Yakel, an SFO public information officer, said the Wag Brigade has an "amazing" effect on flyers. When the animals arrive, a tense boarding area will often transform into a "relaxing, fun atmosphere."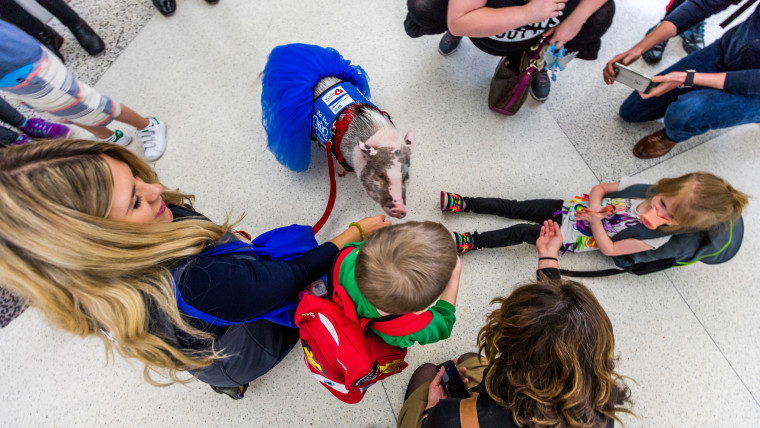 With all of the stress of flying this holiday season, we can only hope more airports launch a therapy animals program.
Because if we're not hanging with a pig like LiLou at the gate next time, it's not gonna fly!