/ Source: TODAY Contributor
An 8-year-old boy with quadriplegia who only wanted cards for Christmas saw his wish fulfilled in a big way. Alyson Little estimates that 50,000 people sent cards to her grandson, Andrew, in Ohio, and she expects that number to grow.
"It is just epic. That is the only word I know for it," Alyson Little told TODAY. "I just never knew there was this much compassion."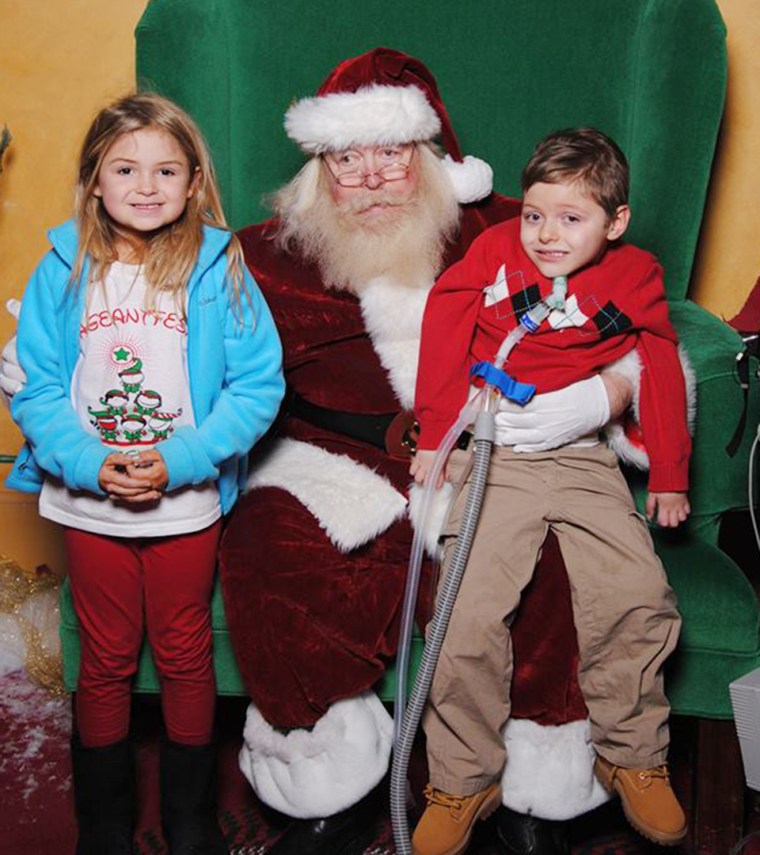 RELATED: 8-year-old quadriplegic boy's simple Christmas wish is to receive lots of cards
Andrew — who is paralyzed because of transverse myelitis, a neurological disorder caused by inflammation that can lead to scarring and paralysis — loves Christmas cards. Last year, he received four. Throughout the year, he asked Little to read them over and over.
"Letting him read old cards, showing him old pictures, it brightens his day. There's not even enough words to explain how much he enjoys it," said Little, who has been Andrew's caregiver since his mother died in 2012.
Never miss a parenting story with TODAY's newsletters! Sign up here
This year, Little wanted to make the holiday special for Andrew, whose condition is terminal, so she shared a request on social media asking her friends to send him cards. While her friends were the first to share messages, soon the postman was dropping off boxes filled with hundreds of holiday cards two or three times a day.
People also sent Andrew gifts, including Star Wars bobbleheads and an autographed A.J. Green Cincinnati Bengals jersey. Fire, police, and EMT departments from across the country sent department patches, which Little plans on putting on a quilt for Andrew. And a local Springdale, Ohio police officer even visited Andrew to hand-deliver a card.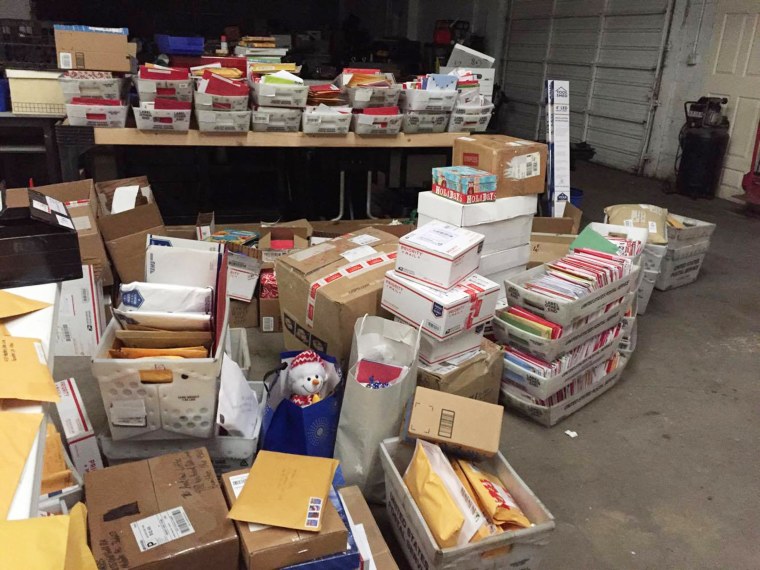 RELATED: Arson victim, 8, has Christmas wish of collecting cards from around the world
"I had to move everything to a warehouse," Little said. "My mailman was telling me it was the best thing he's ever seen."
Andrew feels thrilled with the response, though he wonders why Little hasn't brought all the cards over yet. (He's having a hard time understanding how many cards he received.) She's opened a few hundred already, and each message moves her.
"People are calling him an inspiration," she said. "So many people say 'We look up to you. If you can get through life, it is giving us hope that we can, too.'"
Little feels grateful that her grandson means so much to so many other people.
"Knowing that he is having this impact on so many lives that is kind of big," she said.
Andrew loves hearing the greetings and wants to send everyone a thank-you note. Little tries explaining how difficult that would be, though she bought him 40 thank-you notes so Andrew can send notes to some well-wishers.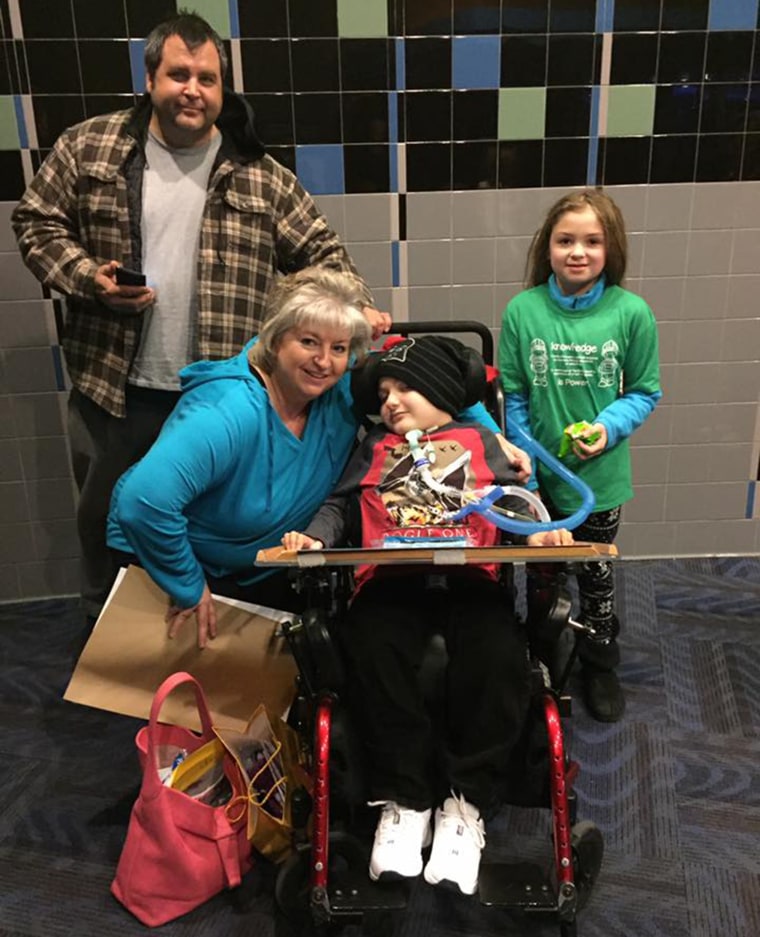 RELATED: After mom asks for birthday cards for son with autism, strangers send thousands
"That is just how sweet he is," she said.
Little plans on opening cards each time she visits Andrew at St. Joseph's Home in Cincinnati, where he lives in order to receive 24/7 medical support. This way, she can give Andrew Christmas every day.
The outpouring of kindness means so much to the Littles.
"They took time out of their day to get a card and write a message and mail it," she said. "I don't even know that 'thank you' is enough. It moves me."