Many animal lovers want to help older shelter pets — but they worry about taking on big veterinary bills. For more than a decade, a Seattle-area organization called Old Dog Haven has been finding ways to solve for that.
Old Dog Haven pulls senior dogs from shelters and takes care of any urgent medical needs, then places the dogs in permanent foster homes and continues to cover all veterinary costs for the rest of the dogs' lives. In such situations, people who open their homes to these foster dogs never have to worry about a single vet bill. The work of Old Dog Haven is chronicled in detail in the bestselling book "My Old Dog: Rescued Pets with Remarkable Second Acts" written by TODAY writer Laura T. Coffey and with photographs by Lori Fusaro. Here is an excerpt from the book:
As you leave Seattle and drive north to Judith and Lee Piper's home, urban madness gives way to bucolic bliss. Tractors and shabby-chic barns dot pristine farmlands; the Cascade Mountains' snowy peaks hover nearby like attentive caretakers.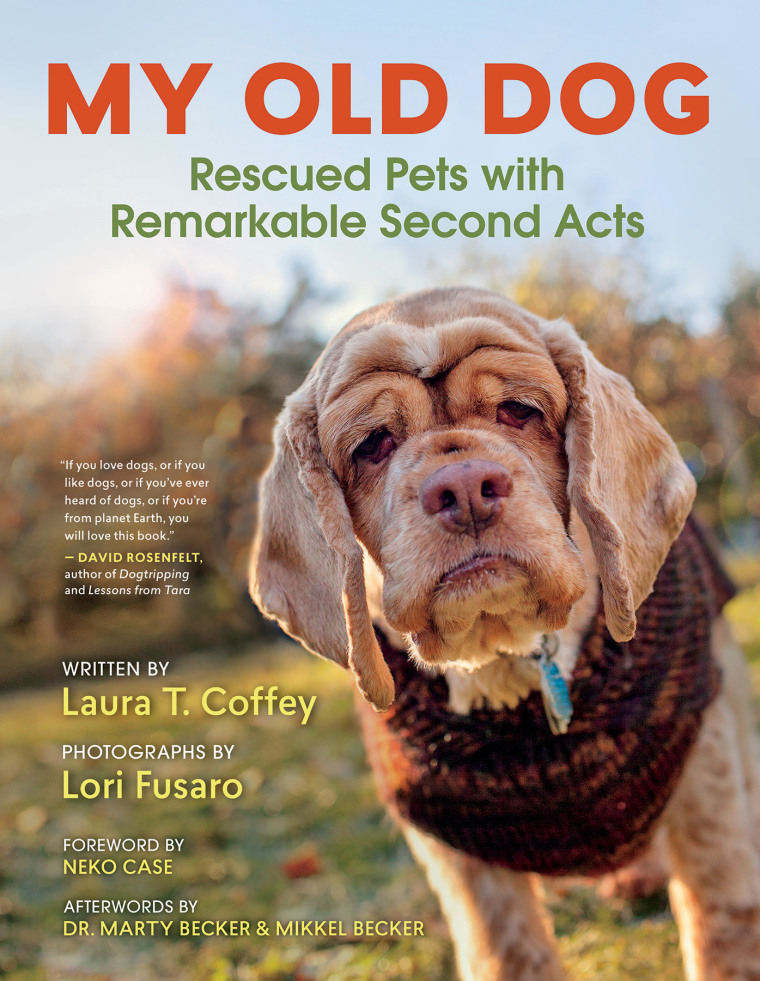 The Pipers' 5 acres of open pastures and evergreen trees blend right into their surroundings in Arlington, Washington, but a handmade gift at their front gate might give you pause. It's a concrete sculpture shaped like a dog bone and engraved with the words "You loved us when others would not."
No bone has ever shared a truer statement. For more than a decade, Judith and Lee have been masterminding a system to spare hundreds of older dogs from euthanasia. It's a system that's elegantly simple, but it calls for diplomatic finesse, team-building skills, and the time investment it might take to launch a tech startup.
Judith and Lee run Old Dog Haven, the largest senior-dog rescue group of its kind in the United States. The nonprofit works closely with most of the shelters in western Washington state to help them find adopters for dogs over age 8.
If dogs are too old or frail for adoption, Old Dog Haven places them in permanent foster homes and covers the cost of all their medical care. Thanks to a network of about 200 volunteer households, the group provides these "final refuge" foster homes to more than 300 dogs at any time. Foster families get to care for calm, content pets — sometimes for several years — without ever having to worry about a single vet bill, and the dogs get to spend the rest of their days as part of a family.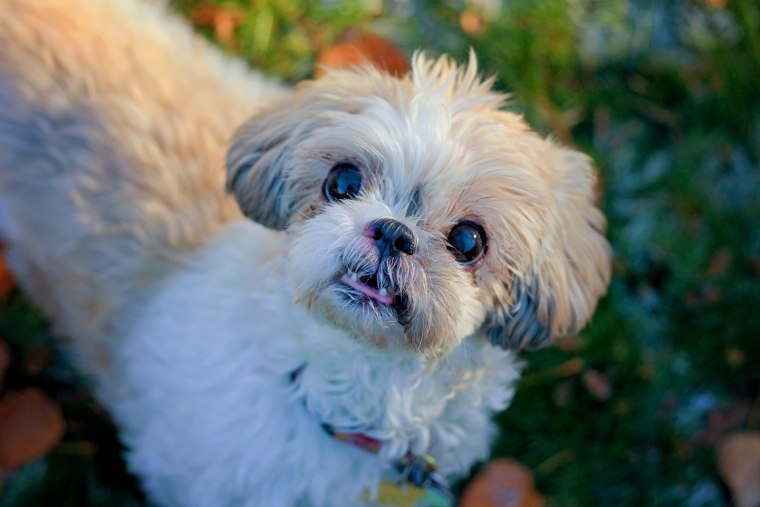 "It can be very expensive to take care of an old dog — not always, but a lot of the time — so the idea is that we pay for all the vet visits to make this financially possible for people who are willing to do this," Judith explained. "Our vet bills average about $80,000 a month. Fortunately, we're able to afford that — our donors are just fantastic."
RELATED: Rescued pets with second acts: An inspiring reason to adopt older animals
Lee and Judith used to describe what they and other Old Dog Haven volunteers did as hospice work. They've since rephrased that for the sake of accuracy. "Now I call it 'assisted living,'" Judith said. "Most dogs stay with us for about a year, but some last six or seven years, and a lot stay for four. ... And these dogs are just great at this age. They're so easy. It's fun to take them in! They are so happy to be with you, and they ask for so little."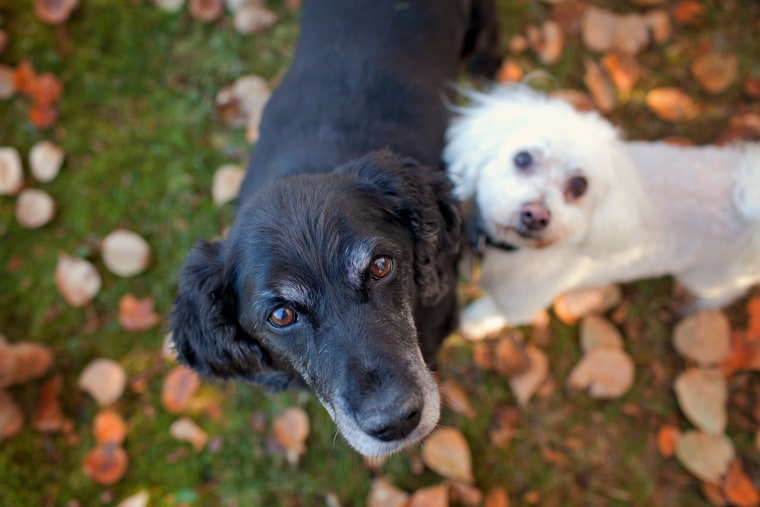 Many people who provide permanent foster homes for Old Dog Haven dogs feel drawn to the castoffs of the world. They also tend to be passionate about the work they do. Some get so involved that they launch nonprofits of their own.
RELATED: 'My Old Dog': The story behind a heartwarming book about senior dog rescue
One such foster mom was Julie Dudley, a former Microsoft employee and Seattle-area resident who now lives in Raleigh, North Carolina. After providing "final refuge" to 15 pets through Old Dog Haven, Julie got to thinking: Could she use her entrepreneurial experience and finance background to help senior dogs, not just in western Washington, but all over the country?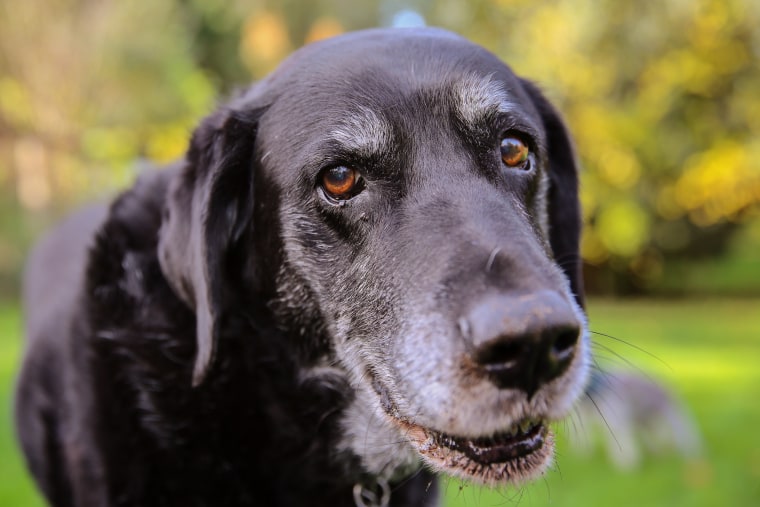 In 2008, Julie founded the Grey Muzzle Organization, an all-volunteer group that gathers donations and then uses that money to help fund dozens of programs across the United States that assist homeless senior dogs. To earn a grant, a rescue group or shelter must submit a detailed application, undergo a thorough background check, and follow up to show specifically how the grant money helped older dogs.
"I wanted to help people who are doing senior-dog rescue," Julie said. "I think a lot of people don't realize how much work goes into this kind of thing. Judith and Lee are amazing, and look at what they do — it's just constant. The closest thing I can relate it to is maybe farming. It's a 24-hour-a-day job, but in farming, you don't have the constant emergencies and the constant pleas for help."
RELATED: Rescue group helps terminally ill people with their senior pets
In the years since Old Dog Haven and the Grey Muzzle Organization got up and running, more senior-focused rescue efforts and nonprofits have sprouted around the country. Most shelters now market their senior animals in special ways and, like Old Dog Haven, many shelters cover veterinary costs for "hospice dogs" that get taken into foster homes. Among rescue groups, some focus on getting older dogs adopted, some focus on placing them in permanent foster homes, and some do both.
RELATED: 'No dog should die alone': Photographer promotes senior pet adoption
One group, Old Friends Senior Dog Sanctuary, got started in 2012 by Zina and Michael Goodin, a semi-retired couple who saw a huge need to help senior shelter dogs near them in Mount Juliet, Tennessee. Like Old Dog Haven, Old Friends places senior dogs in permanent foster care and covers their veterinary costs; today, the group is helping nearly 240 dogs through its sanctuary and its network of 135 foster homes.
"It makes us feel like we're filling a need that no one else is really filling, so that makes us feel really good," Zina said. "If you think someone would give up a dog at 12 or 15 years old, you kind of wonder what their life was like before that. This might be the very best time of their lives."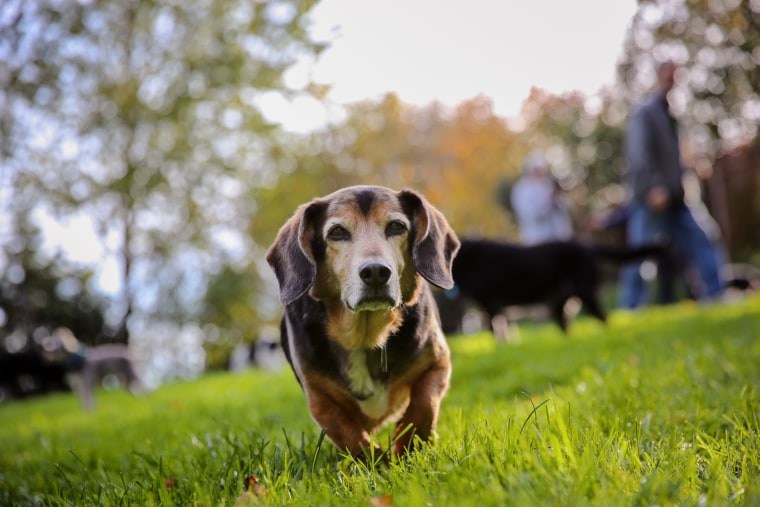 Judith and Lee are encouraged by all the efforts afoot these days to help senior dogs. It's so different from when they first got started in 2004.
"I remember one vet said to us, 'I guess I can tell people you're doing this, but I don't think there's much of a need,'" Judith recalled.
Since launching Old Dog Haven, they've never seen the need abate, and they've helped more than 4,800 senior dogs who had run out of options. Even today, Old Dog Haven can't accommodate all the senior shelter dogs in western Washington who need a place to go — and in other parts of the country, like southern and central California and most of the southeastern United States, the situation at shelters is much more dire.
RELATED: 'Never give up': How a retired military dog rescued the veteran who needed him most
Still, a movement is growing, and awareness is spreading. Over the past decade, the Pipers have advised a number of senior-focused rescue groups as they got started.
"It amazes me that so many people are willing to do this," Judith said. "It warms my heart."
Excerpted from the book "My Old Dog: Rescued Pets with Remarkable Second Acts." Text copyright by Laura T. Coffey. Photographs copyright by Lori Fusaro. Reprinted with permission from New World Library. Learn more, and find a comprehensive resource guide of senior-specific dog rescue groups across North America and around the world, at www.MyOldDogBook.com.
This story is part of NBCU's Share Kindness. Follow the series on Facebook, Twitter and Instagram. #ShareKindness