Notre Dame basketball player Matt Farrell was already in tears after Monday's game thanks to a special video message from his older brother, who has been deployed with the Army in Afghanistan.
Except 1st Lt. Bo Farrell wasn't in Afghanistan. He was in the South Bend arena for a surprise holiday reunion that had been in the works for seven months.
The crowd at the Joyce Center then roared as the brothers from New Jersey shared a joyous hug.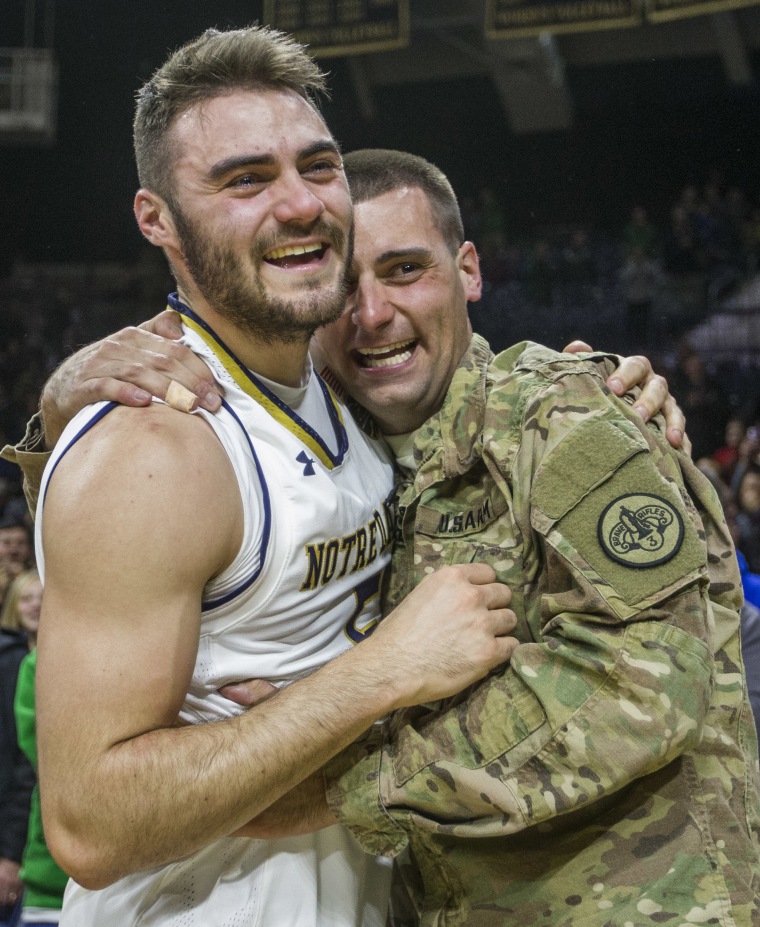 The junior point guard was not expecting to see Bo until February. The emotional moment came after a 77-62 win over Colgate in which Matt had 13 points and 7 assists.
Notre Dame head coach Mike Brey and his staff had been quietly planning the reunion since Bo was deployed in May.
Team staffers filmed the video message to trick Matt into thinking his brother was still overseas.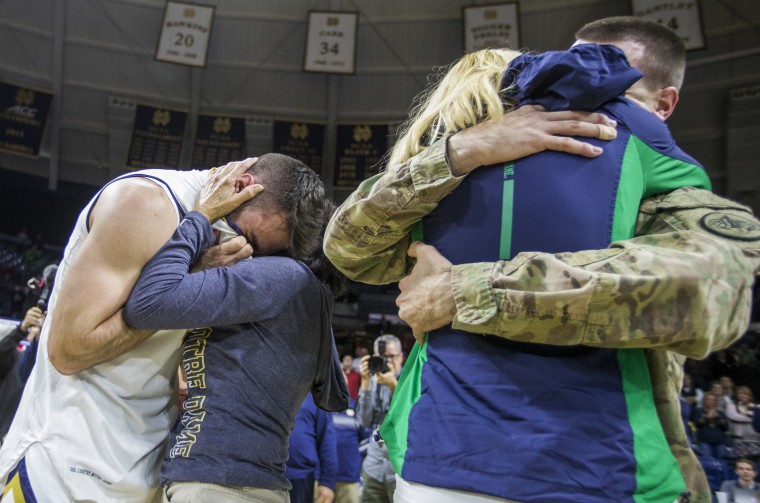 "He got me," Matt told reporters afterward. "We don't ask for much for Christmas, so this is the best present I've ever gotten."
Follow TODAY.com writer Scott Stump on Twitter.