When our TODAY Parents team called out for photos of kids showing kindness, parents posted the sweetest photos of their little ones learning early that giving back is the best.
One photo in particular caught our eye: It's 6-year-old Gabriel DeMaria, whose bright smile lit up Facebook.
He is clutching a package of socks that will be donated to the local VA hospital in East Orange, New Jersey, as part of a school program every November called "Sock it to the Veterans." Socks are an often under-donated item that are always appreciated by organizations that need them.
Gabriel's mom Elisha posted the photo as part of the Season of Kindness, a 40-day celebration of kind acts big and small.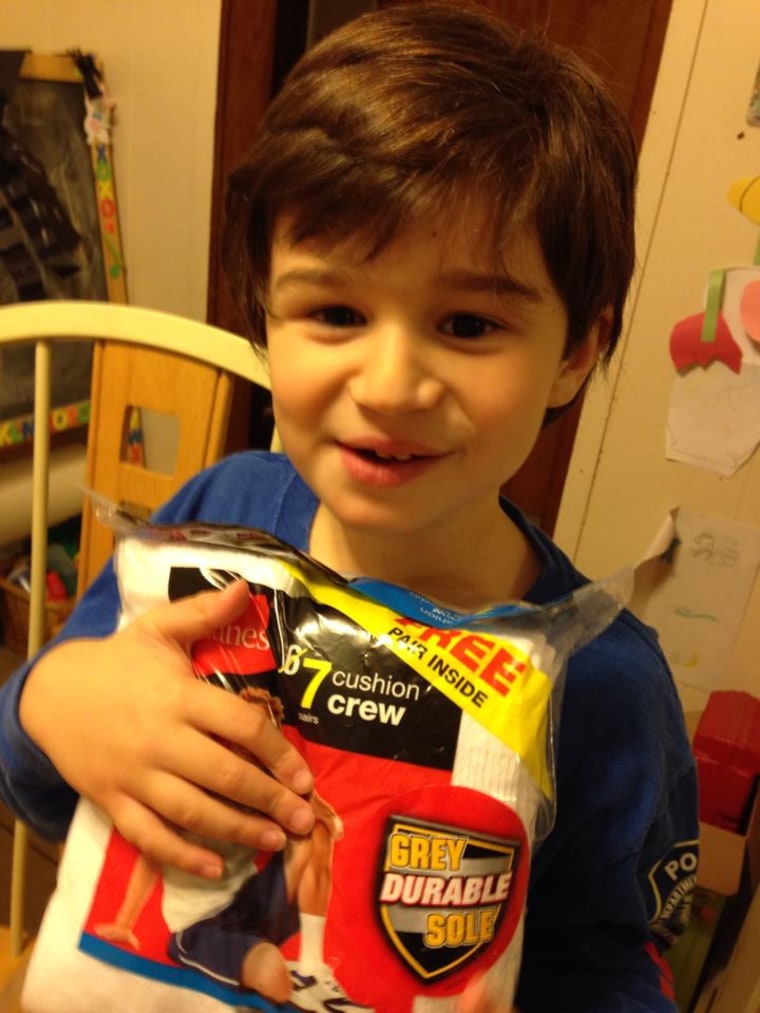 At 18 months, Gabriel was diagnosed with non-verbal autism. After early intervention, he entered a special-needs Pre-K. Around that time, Elisha said, she tried to enroll him in a four-class hip-hop dance program at a nearby school.
Gabriel, Elisha said, was turned away because of his autism.
That spurred Elisha, 42, who lives in Bayonne, New Jersey, with her husband, Michael, and works as a textbook buyer for New York University, to become an active advocate for special-needs kids in her area.
She worked with a local theater to set up screenings of sensory movies — where the lights are dimmed, no trailers are shown and the sound is lowered — for special-needs audiences.
She advocated for a special-needs swimming program at two pools. She helped create sensory book readings at the library, and a Lego club. She pushed for an all-ability playground in Bayonne that officially opened on November 1.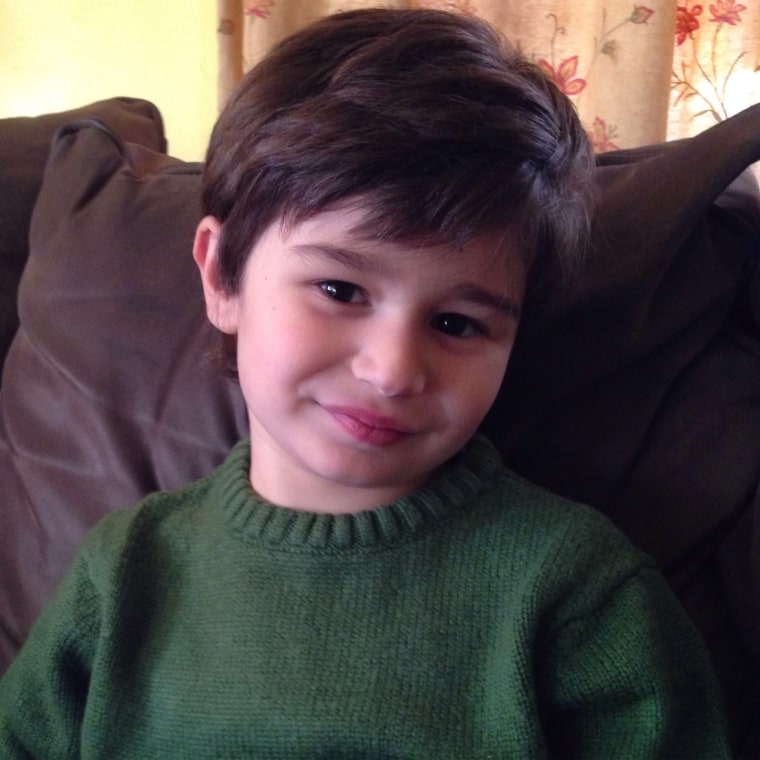 Elisha posted Gabriel's smiling face as an example of a child's kindness. It's easy to see where he has learned his generous spirit.
"I hope I am providing a good example for my son to continue to love being kind and continue to be happy and blessed to give," she told TODAY.com.
"We share our things with all of our friends. When Gabriel outgrows a toy, we give it to another in our group. When Gabriel outgrows clothes, they are also given to someone in our group. Kindness is something that we absolutely follow daily," she said. "If you need something we have, we share."
For other parents facing a child's autism diagnosis, she believes in focusing on solutions to problems that fit the kid's abilities. "If they are great at something, highlight it," she said. "Gabriel loves to ice skate. When he's in the rink, you'd have no idea he has autism.
"Do not despair. There's a network of parents like you who can relate and are ready to exchange stories and help, like me."
This story is part of NBCU's Season of Kindness. Follow the series on Facebook, Twitter and Instagram. #ShareKindness