/ Source: TODAY Contributor
When their international adoption journey led them to Kazakhstan, Doug and Lesley Facey were presented with a photo of a boy named Kirill, who was born without a right hand.
The Newfoundland, Canada, couple immediately realized they had a unique advantage their family could offer Kirill — Doug's father, Chris Facey, was also born missing his right hand.
After spending nearly three months in Kazakhstan finalizing their adoption, the Faceys brought their 4-year-old son home this September.
In a moving photo captured at the airport, Kirill meets his "Grampy," touching his arm in wonder as he realizes he isn't alone.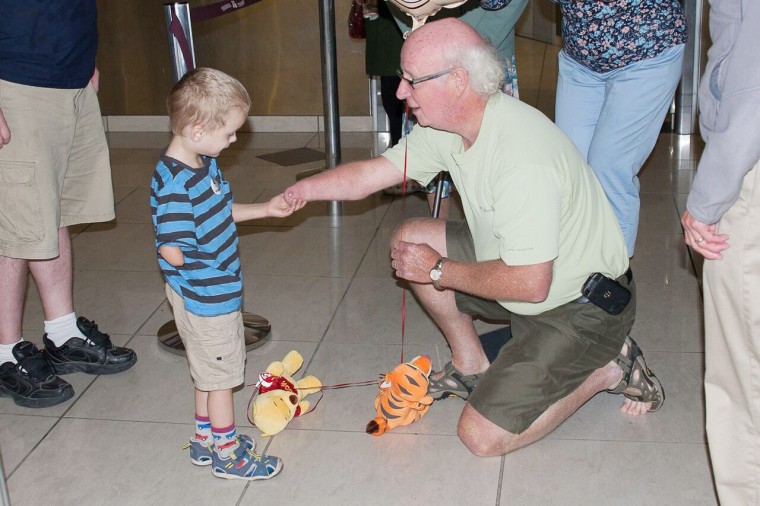 Doug Facey says the photo perfectly captures his father's eagerness to meet his new grandson.
RELATED: Grandpa-to-be sounds out pregnancy announcement — watch his sweet reaction!
"Dad's reaction was emotional the first time he saw a picture (of Kirill.) His first words were, 'He's like me,'" Facey told TODAY Parents.
"He was anxious to meet him and help us get through the process of going to Kazakhstan and doing what we had to do to come back home with Kirill.
RELATED: Mom whose baby died in daycare turns heartbreak into crusade
"I think he knew from the beginning this would be extremely unique for both of them."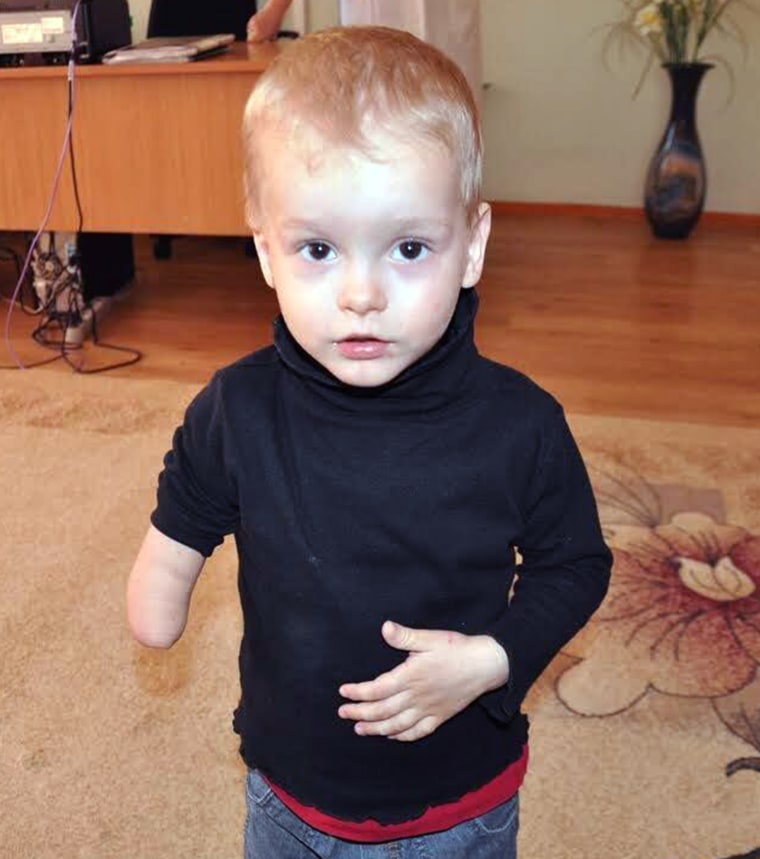 Facey says all of Kirill's grandparents and family members also have been anxious to meet and begin a relationship with his young son.
RELATED: Actor Chris Pratt shares adorable video of son in honor of Prematurity Day
"Meeting my dad was special because Kirill realized he was not alone anymore and not the only one in the world missing a hand," said Facey.
"However, meeting the rest of his grandparents and family is just as important because for four years of his life, Kirill had nobody and now he has an army to love and protect him."
Facey says his son is adjusting well to life in a new country, learning English quickly and quickly acclimating to his new family.
And the special bond Kirill shares with his Grandpa continues to grow — the two even have a special greeting they use, called their "stump bump."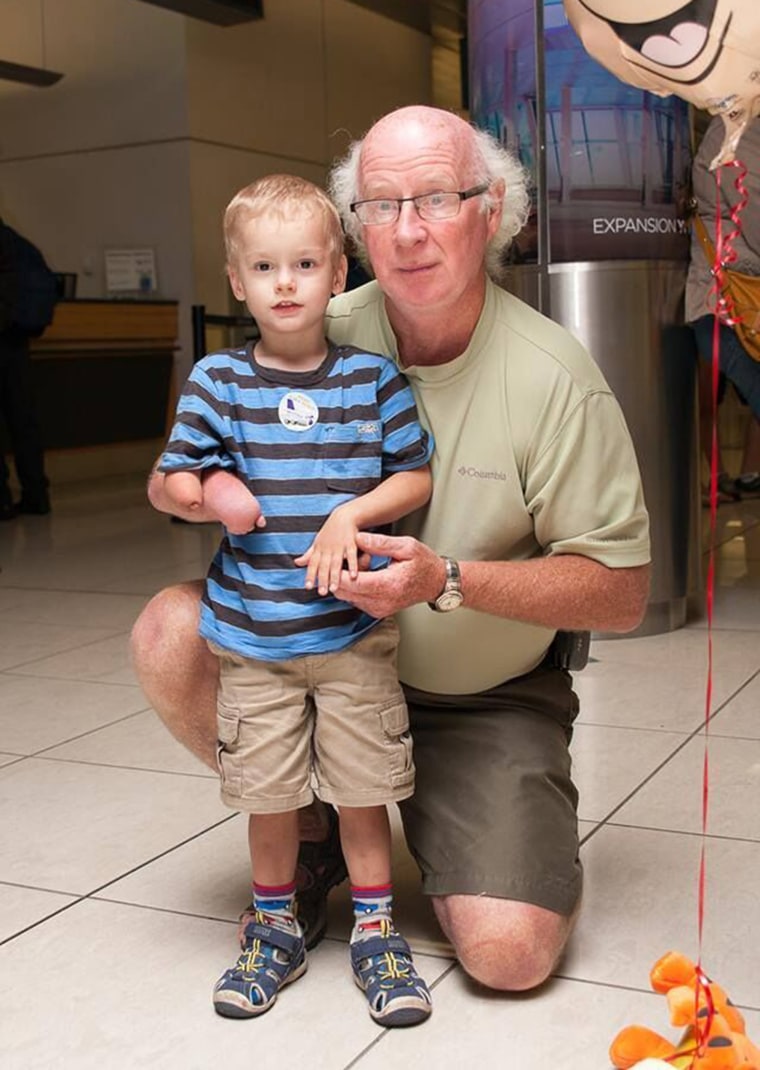 "I don't consider my dad disabled…he's done whatever he's put his mind to for as long as I can remember. I feel inspired by my dad's strength and determination," said Facey.
"I also don't consider my son disabled — he, too, does what he wants…I see many similar traits in Kirill — strength, determination, compassion, affection. They will both inspire each other going forward."
So what does Grampy Chris think of this little boy?
"The decision to adopt was Doug and Lesley's, but if any family could understand the challenge of dealing with a child with one hand, it would be ours," he said. "When I met him, I didn't see a little boy who was disabled and missing a right hand."
"My parents never considered nor let me believe I was disabled. They told me there was nothing I couldn't do if I wanted it and that has been proven right. I, along with my wife and children, will make sure Kirill knows that the sky is the limit for him as well. I can demonstrate and show Kirill this on a daily basis."