Getting an unexpected text from your mom informing you that you're grounded would be a nightmare for most teens. But in the case of Ashley Banks,16, of Bedford, Texas, it was fodder for some hearty laughs.
Ashley posted screenshots to Twitter showing a hilarious text exchange with her mom, Lisa Banks, after a misunderstanding in which Banks thought she found drugs in Ashley's bedroom.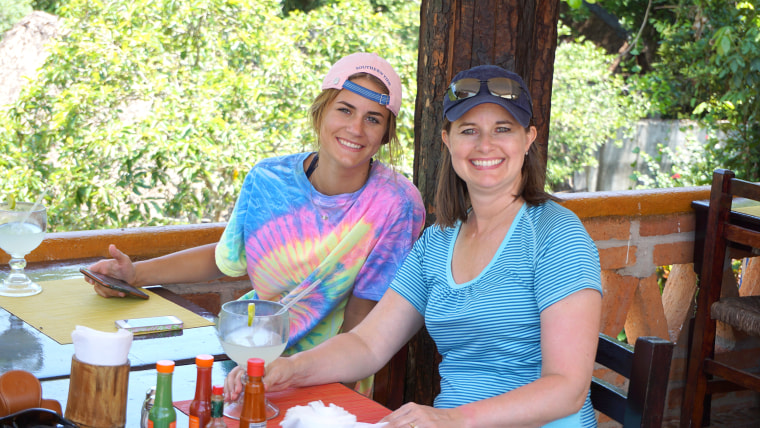 The tweet detailing the exchange, which took place last week, has since been retweeted more than 36,000 times.
The incident started when Banks went searching in 16-year-old Ashley's bedroom for a calculator and discovered something shocking in her daughter's nightstand drawer — a plastic baggy containing several brightly colored capsules.
She immediately sent a photo of the "pills" to Ashley, who was at a friend's house.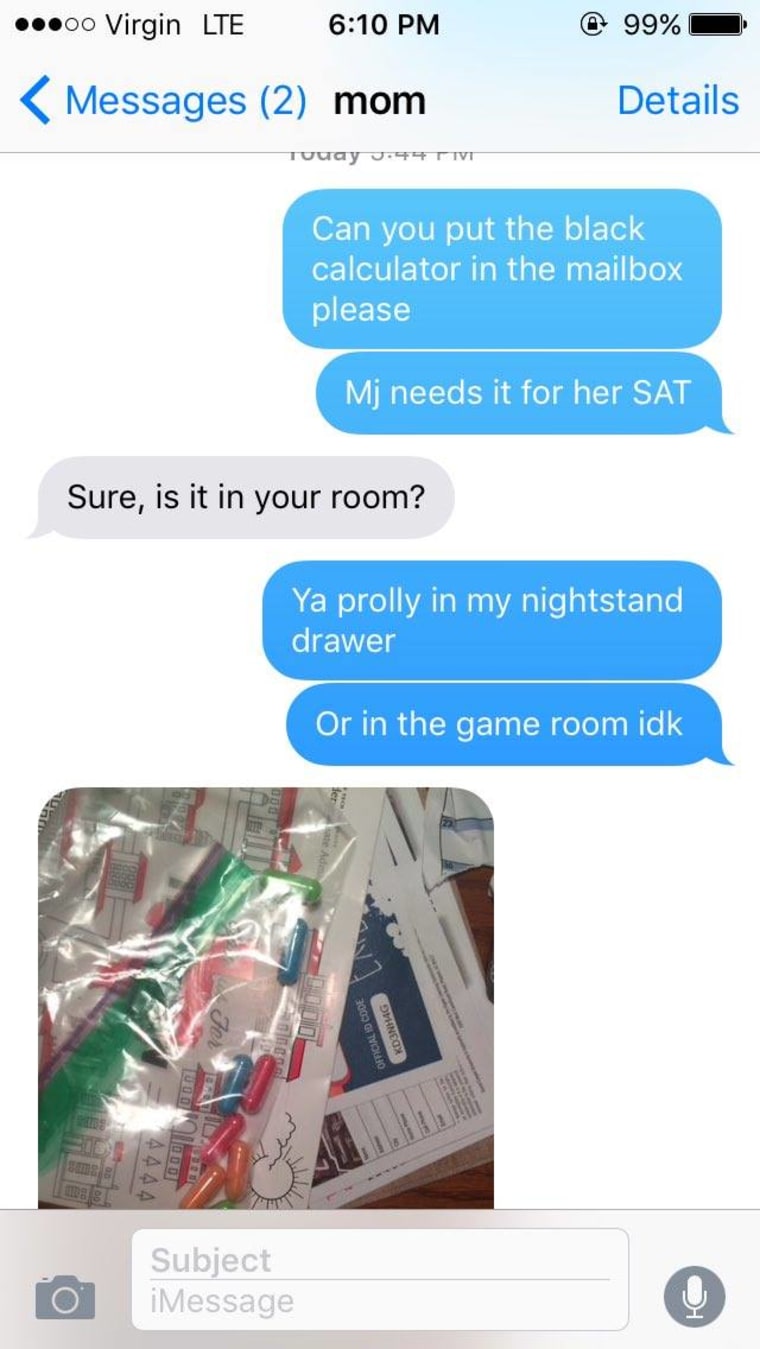 "What are these?" Banks sternly asked her daughter. "Ashley Carol I will not have drugs in my house. Come home right now."
Banks promptly grounded the teen.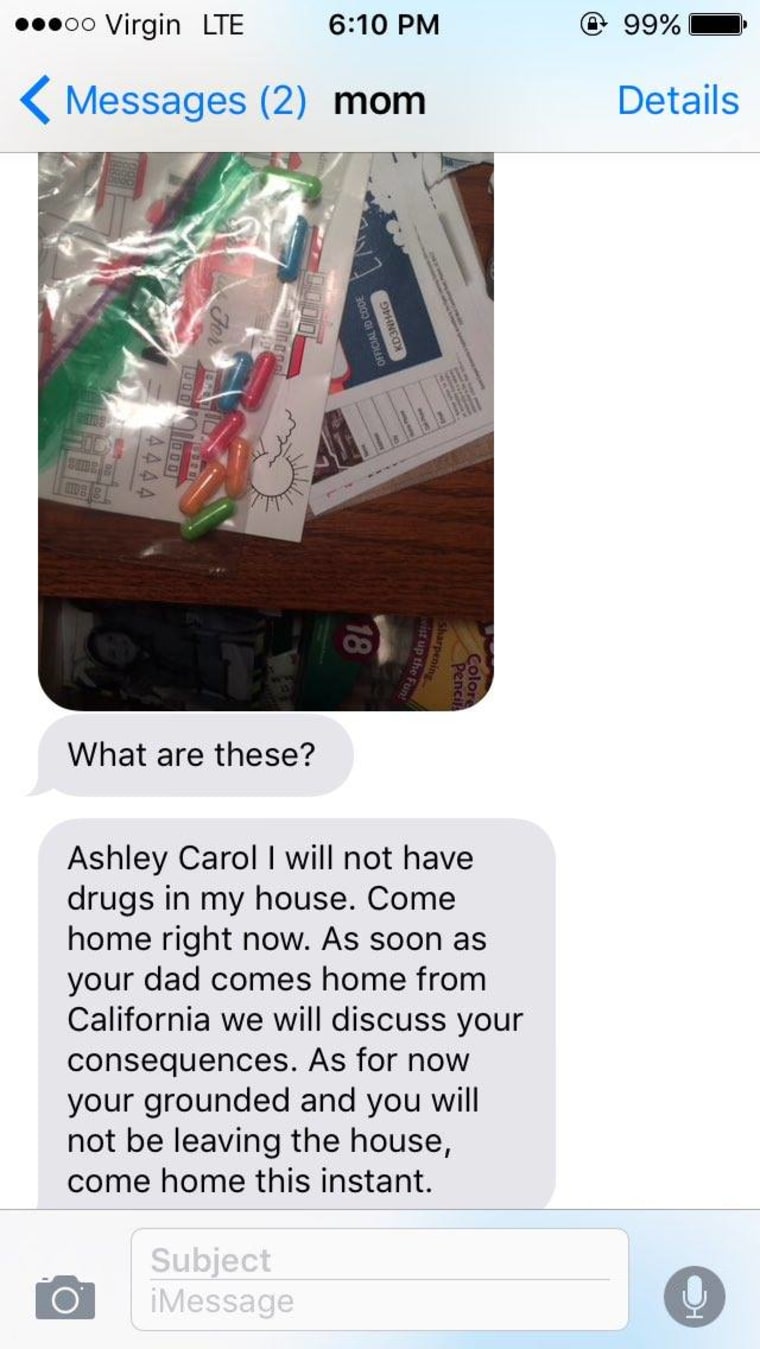 Ashley responded with several laughing emojis.
"They aren't drugs lol," Ashley assured her mother. "Go put them in water."
Apparently, that's just what mom did, because the next photo Banks sent Ashley revealed the "pills'" true nature.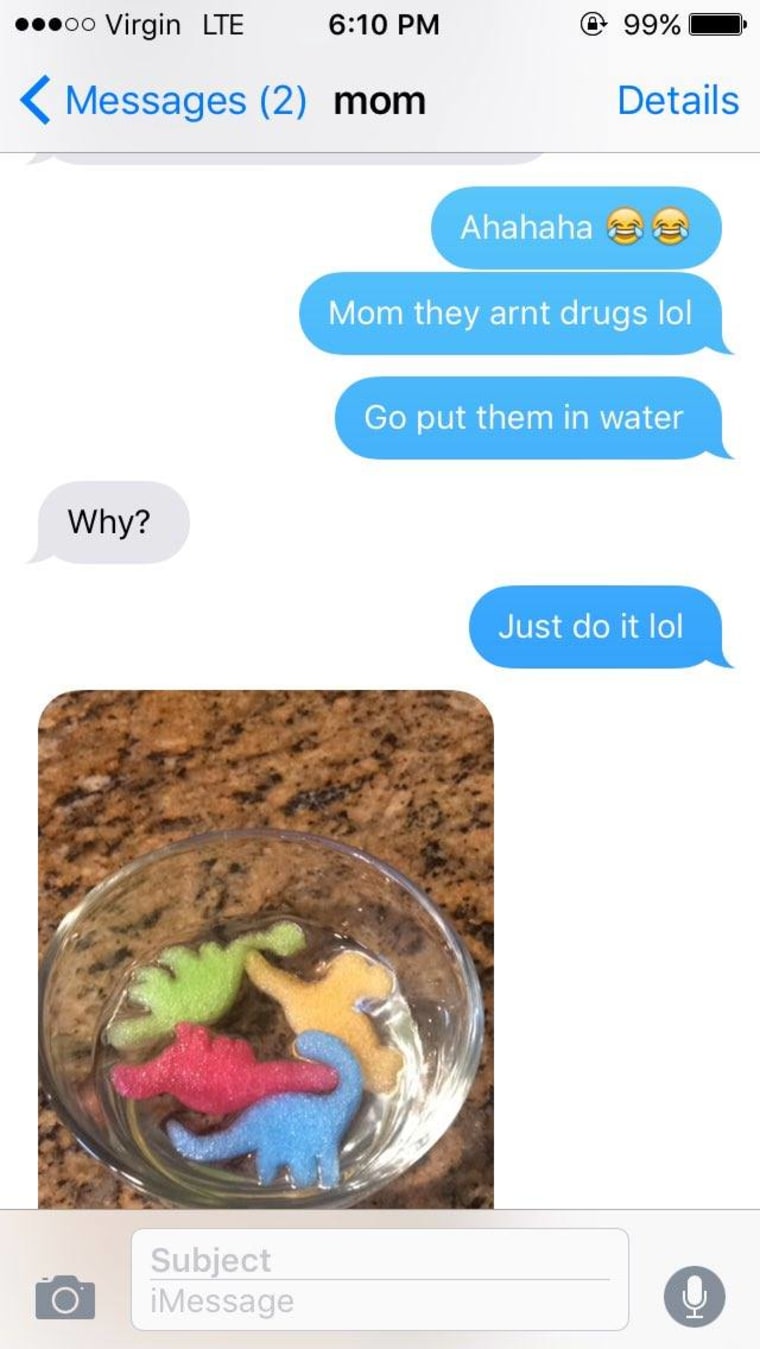 Toys! When submerged in water, the Magic Grow-like capsules morphed into tiny dinosaurs.
RELATED: Mom surprises daughter at college — but takes selfie from wrong dorm bed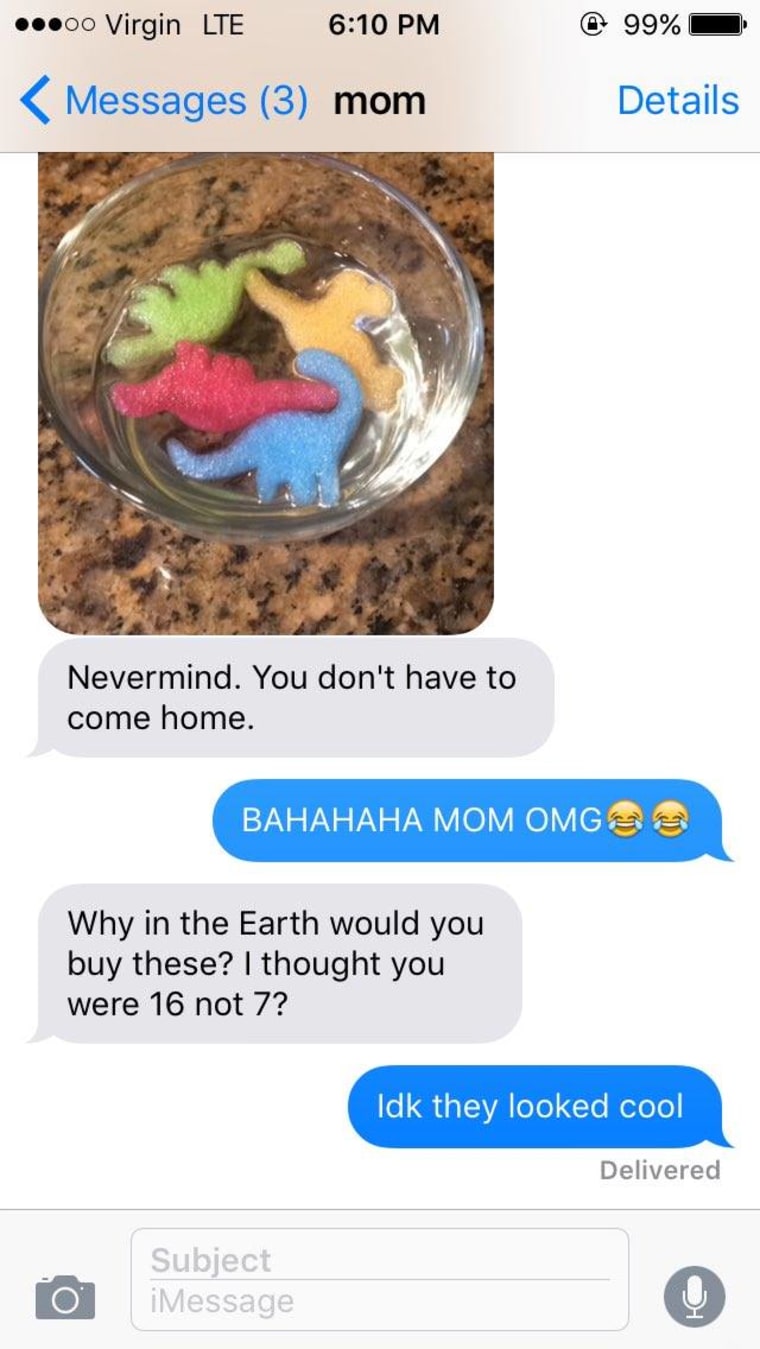 "Nevermind. You don't have to come home," Banks wrote back. But not before asking, "Why in the Earth would you buy these. I thought you were 16 not 7."
Ashley told TODAY she had purchased the capsules the previous night in the dollar section of Target.
"Me and my mom have a really good relationship," Ashley told TODAY. "I stay out of trouble and my mom knows that."
Ashley said the episode was especially funny because her mom knows she's a good kid, one who's more interested in sports than partying.
"That's why I was so shocked that she thought they were drugs because I am the complete opposite of someone who would do drugs," Ashley said.
Though the episode caused a kerfuffle, now both mom and daughter see the humor in it.
"I think at first my mom was just in disbelief that it happened," Ashley said. "But now we look at it and laugh."