/ Source: TODAY Contributor
After supporting a friend whose daughter received a cancer diagnosis last fall, Holly Willardson found herself feeling helpless and wishing she could do more. She found an answer in the form of a yarn princess wig and the idea has not only helped her friend's daughter, but also other children who have lost their hair during cancer treatment.
Willardson, a former nurse who lives in Palmer, Alaska, was inspired by wigs she had created from yarn for her own daughters to play make believe as "Frozen" characters Anna and Elsa. For her friend's daughter, Lily, Willardson made a Rapunzel wig.
"I knew that Lily would probably have a hard time losing her long, curly hair," Willardson told TODAY Parents. "I also knew that chemotherapy would make her scalp too sensitive and tender for traditional wigs…I thought this would be perfect for Lily — something that could comfortably cover her hair and something that could bring a little light into an otherwise difficult time in her life, allowing her to go back into the magical world of princesses and make-believe."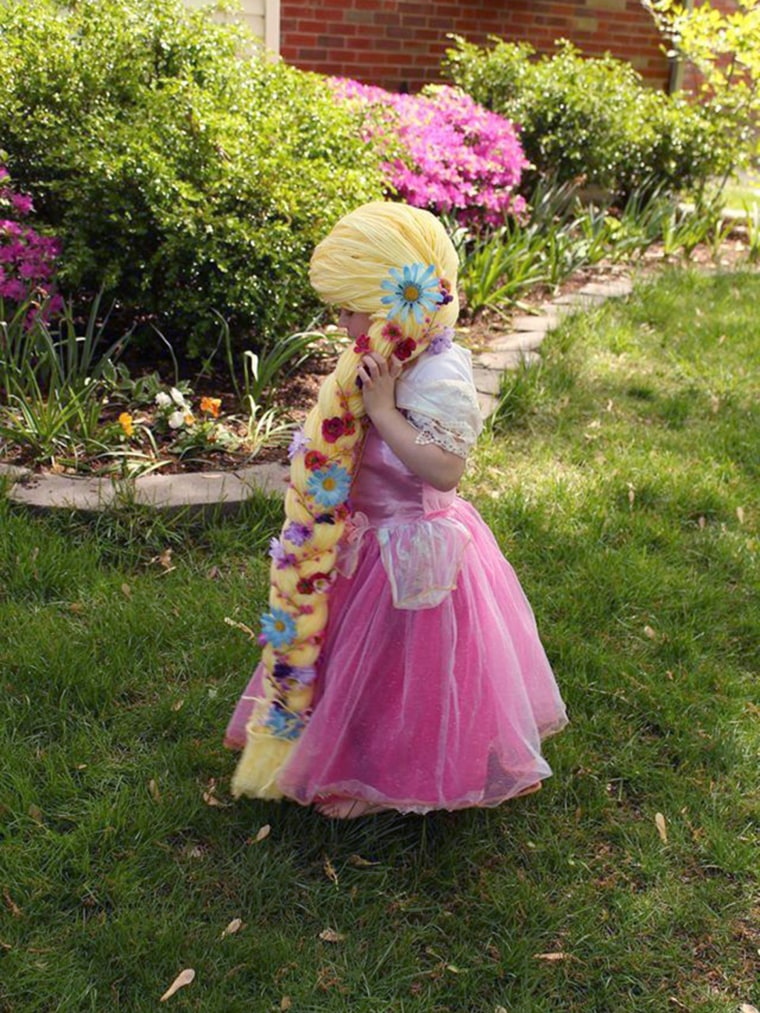 From Lily's long, blonde wig, the Magic Yarn Project was born. Willardson says she initially planned to make a few dozen Disney princess wigs with friends from her church, but after taking to Facebook this fall to ask for yarn donations, the project gained attention quickly — with strangers from all over donating yarn and money. A GoFundMe started by Bree Hitchcock, who handles marketing for the Magic Yarn Project, has raised more than $20,000 to provide wigs, train volunteers, and help Willardson gain non-profit status for the project.
To date, Willardson and her volunteers have created nearly 100 wigs for children who have lost their hair during chemotherapy treatments, with new requests for wigs flooding in faster than the organization can produce.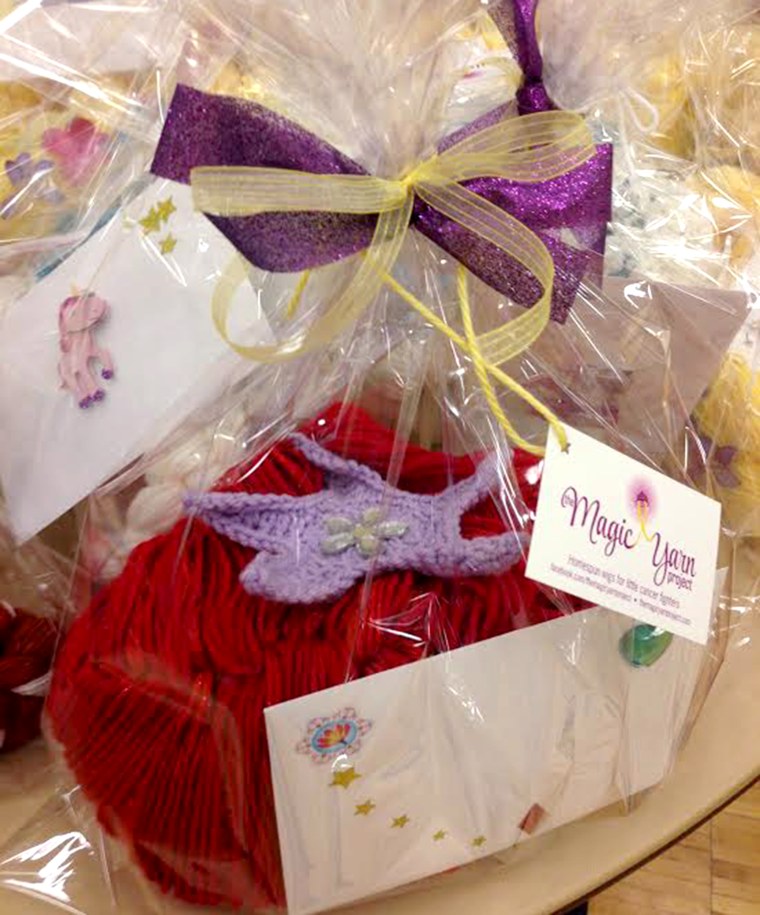 "The goal of the project is to help bring some magic into the lives of little cancer fighters," said Willardson, who clarifies the Magic Yarn Project is in no way meant to encourage the idea that a girl's worth or beauty is tied to her hair.
"Girls are princesses no matter what, but we recognize that losing hair is an emotionally difficult side effect of chemotherapy," she said. "And, these little girls need to keep their scalps covered and warm — so why not provide them with a comfortable head-covering that allows them a magical escape from their cancer and allows parents to see their imaginative, happy little girl again?"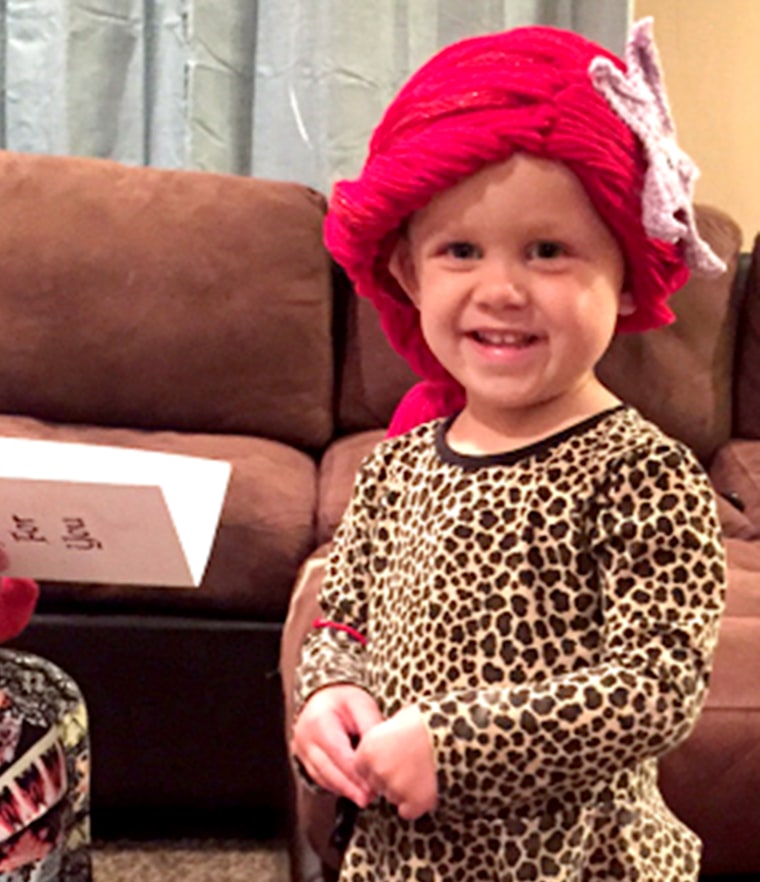 Willardson says an unexpected result of her wig-making efforts is an outpouring of interest in volunteering for the project. The Magic Yarn project has held community workshops to teach volunteers how to follow Willardson's patterns and create additional wigs. Willardson and Hitchcock are also working with several women's prisons to train inmates who crochet to get involved in the production process.
"People forget their differences, reach out of their comfort zones and make new friends when joined together for the cause of service," said Willardson. "The little girls win, and so do those who serve them."
Lily's mom, Rachel Mecham, says she's not surprised the project has taken off, as she knows the great impact receiving the Rapunzel wig had on her own daughter.
"Lily battled cancer and survived chemotherapy this past year, and whenever the road became especially rocky and dark for our family, God would send us a tender mercy," said Mecham. "Holly's Rapunzel wig was one of those unexpected gifts and it came just after Lily's cancer relapsed…I consider it one of God's tender mercies which made Lily's burden a little lighter."