It's been 52 days since the deadliest mass shooting in modern U.S. history.
On Oct. 1, a gunman opened fire on a crowd of 22,000 people at the Route 91 music festival in Las Vegas. It's a hideous memory seared into the minds of survivors.
"I remember everything like it was yesterday," says Nick Campbell.
Campbell, 16, is believed to be the youngest person wounded that horrendous night. And he's also earned another title: the youngest hero. The high school student and his girlfriend, Olivia Vizzi, were just five feet from the stage when the shooting began.
"He saved my life. And that will always will be in my heart," says Vizzi, 15.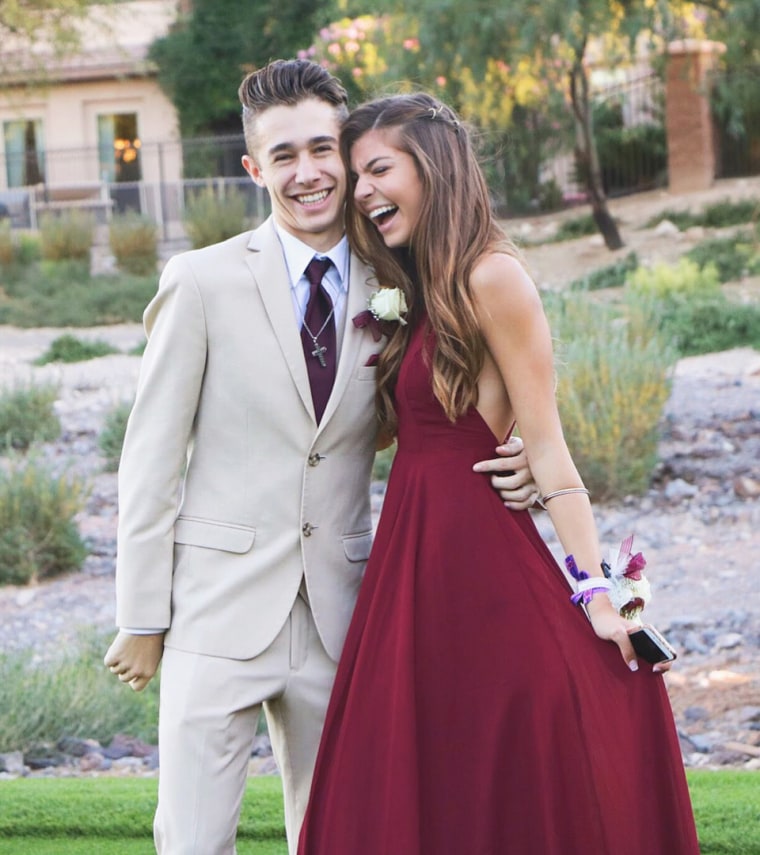 At first, they thought they were hearing fireworks. But then, says Campbell, people began yelling and someone behind him said he was hit. So Campbell dropped his body on Vizzi, acting as her human shield. He was shot. Vizzi was spared. He knew they had to get out, but he was helpless.
She got over a wall. But he couldn't breathe. What he didn't know at the time was that the bullet had collapsed his lung. He lay still, and was severely injured.
And then, proving the goodness of humanity, a savior arrived.
"The Marine guy came up to me and was like, 'Are you ok? What's wrong?'And he's like, 'I'm a retired Marine. I got you,'" says Campbell.
The man used a drawstring from Campbell's backpack to make a tourniquet and carried him to a car, saving his life.
Now, Campbell hopes to find and reconnect with the Marine to thank him in person for being his guardian angel.
And you can help. If you have any information that could lead to their reunion, please share it with us at Facebook.com/MegynToday. According to Campbell, the Marine was in his mid-30s, very fit with dark hair, and was wearing a navy polo shirt.