Being a woman is expensive, and Dana Marlowe knows the struggle all too well.
After losing 35 pounds this year, she was in the market for new bras, so she decided to donate her drawer full of old bras to women in need.
"My family and friends wanted to get involved once they found out what I was doing," Marlowe, 39, told TODAY.com. "From there, it just kind of snowballed, and I was getting more bras than I knew what to do with."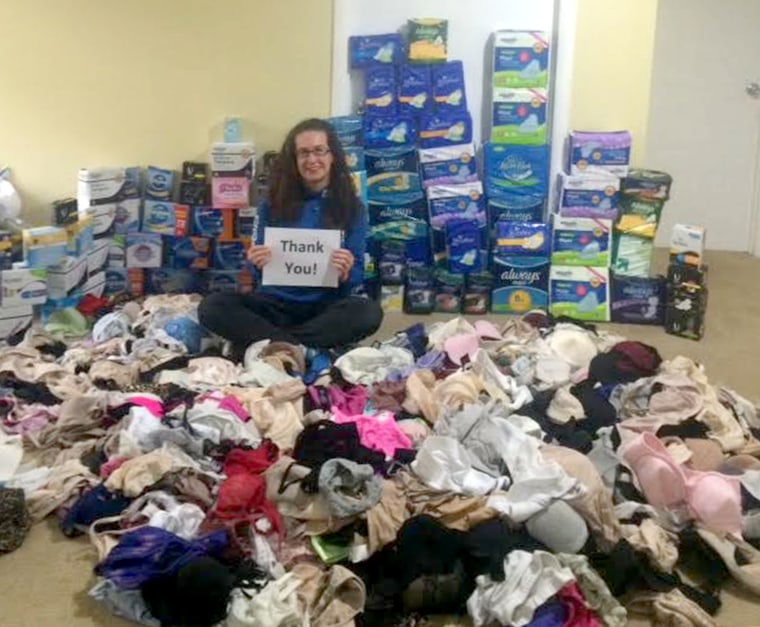 In July, Marlowe, who lives in Silver Spring, Maryland, connected with Thrive DC, an organization that provides services for the homeless, and asked if there was anything they needed.
RELATED: Cop provides homeless family with food & shelter on his own dime
It turned out, they were desperate for maxi pads and tampons.
So Marlowe created a "Support the Girls" Facebook page to get the word out, and has since received bras and feminine products from around the world.
RELATED: More young women saving for egg freezing
The effort is both global and grassroots.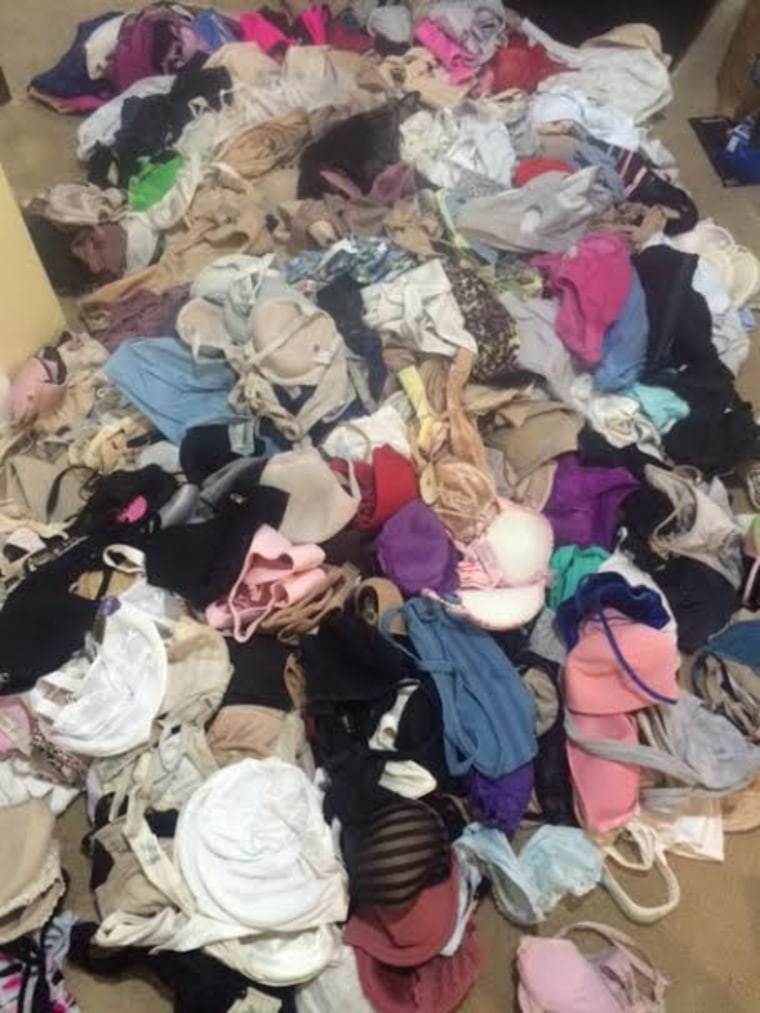 Marlowe, an IT consultant, placed a bucket at her front door, which she says fills up every day, and she often spends nights going door-to-door in her neighborhood to collect donations.
Meanwhile, her two sons, Micah, 7, Riley, 4, regularly come home from school with bras hanging out of their backpacks, while her husband, Preston Blay, a 43-year-old engineer, has used his Baltimore office to as a drop-off site.
RELATED: After firefighters rush from grocery to emergency, kind stranger picks up the tab
"I never thought to donate my bras before because it felt like such a personal item," Marlowe said. "Little did I know that my personal items would mean so much to other people."
On Oct. 29, Marlowe dropped off 1,051 bras and 7,100 maxi pads and tampons at Thrive DC's office in Northwest Washington.
While there, she met two homeless women who had a big impact on her.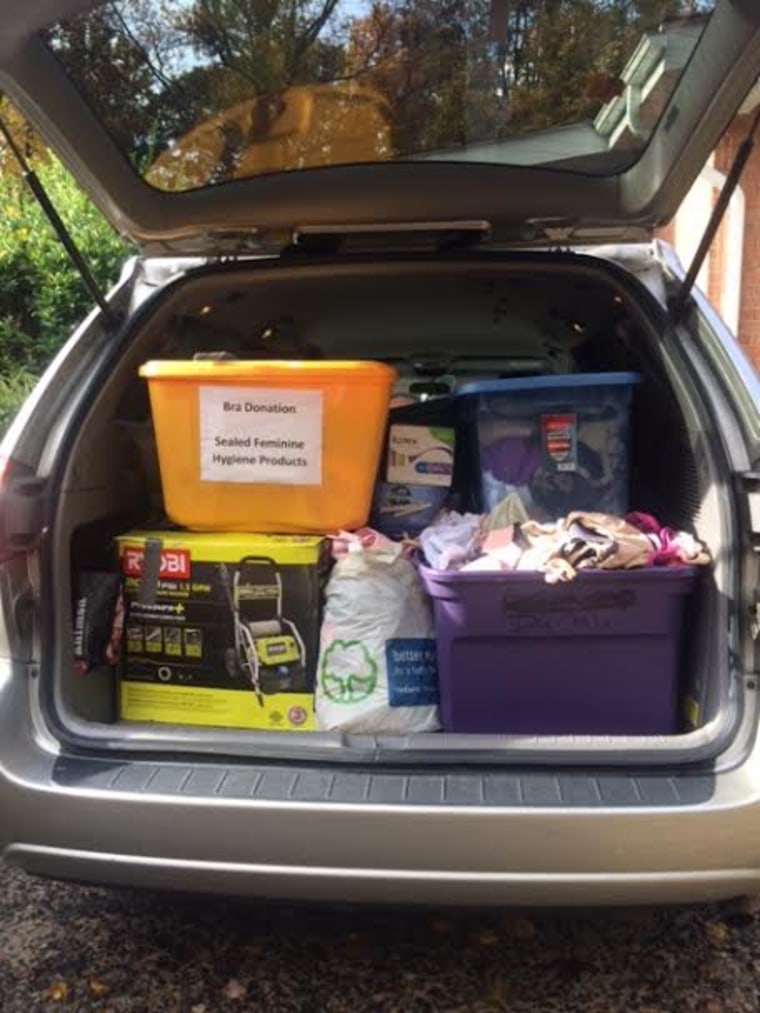 "These women who wear the same bra every day were all of a sudden asking me for cheetah print and bras with lace," Marlowe said. "We have bras in all sizes and every color, so I told them we have something for everyone."
A local yoga studio recently offered to be a drop-off location, but Marlowe is currently looking to expand into a bigger space. She hopes to donate another 1,000 bras by Christmas.
This weekend, she told TODAY she is driving around DC, Maryland and Virginia doing pick-ups with her husband after they heard from hundreds more people who wanted to chip in.
"Homeless people get their period just like we do," Marlowe said. "It's monthly, it's expensive and it's really a health issue."