As Luke Skywalker in the original "Star Wars" trilogy, actor Mark Hamill resisted joining forces with Darth Vader, but they appeared to make amends earlier this month, when they teamed up with other volunteers to cheer up kids at Children's Hospital Los Angeles.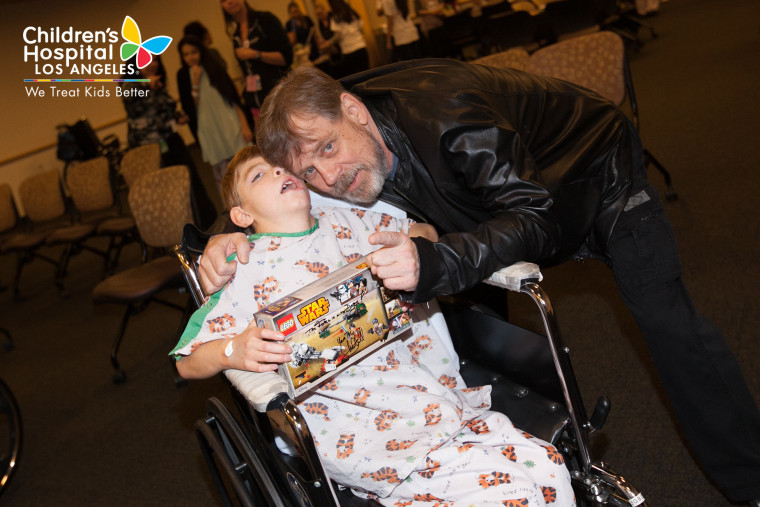 Hamill, who's in "Star Wars: The Force Awakens" but conspicuously absent from or hidden in its trailers, proved to be a far more dynamic presence on Dec. 4, when he and costumed volunteers from the "Star Wars"-centric 501st Legion visited the hospital. According to the mission page of the 501st Legion's website, that group was founded as a "Star Wars" fan community and later embraced putting "its resources to good use through fundraising, charity work, and volunteerism."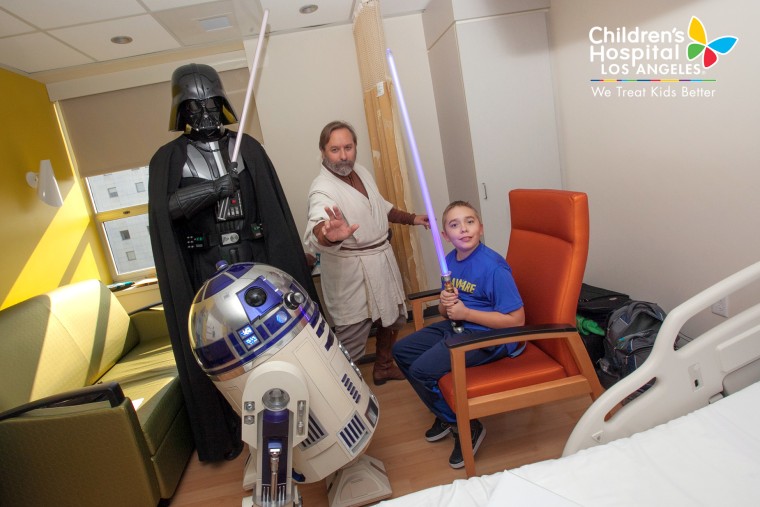 Owen Lei, a spokesman for the hospital, was part of a team that captured many of the event's sweetest, funniest and most touching moments through photographs and a CHLA Facebook video that's been viewed almost 8 million times and collected more than 77,000 likes since it was posted Friday.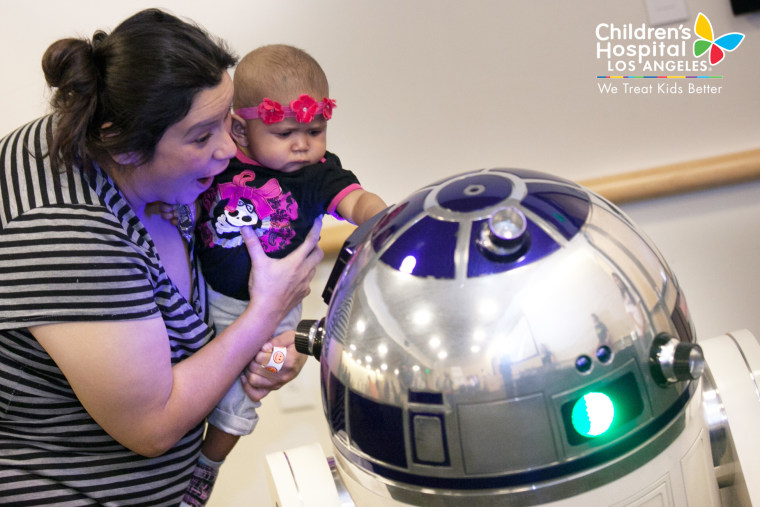 "Over and over again, I heard from a lot of the parents and a lot of the staff, 'Wow, there's so much energy. The kids are so happy!' And it wasn't just the kids, it was the parents, too," Lei told TODAY.com. "And, to be honest, a lot of the staff were excited, too."
Hamill, who talked with young patients in hospital rooms and a meeting area, seemed just as pleased to be a part of the festivities.
"Thank YOU Children's Hospital Los Angeles!" reads a response posted Friday on the actor's public Facebook page. "Feeling the pure joy & exuberance of those children up close & personal is a gift to cherish."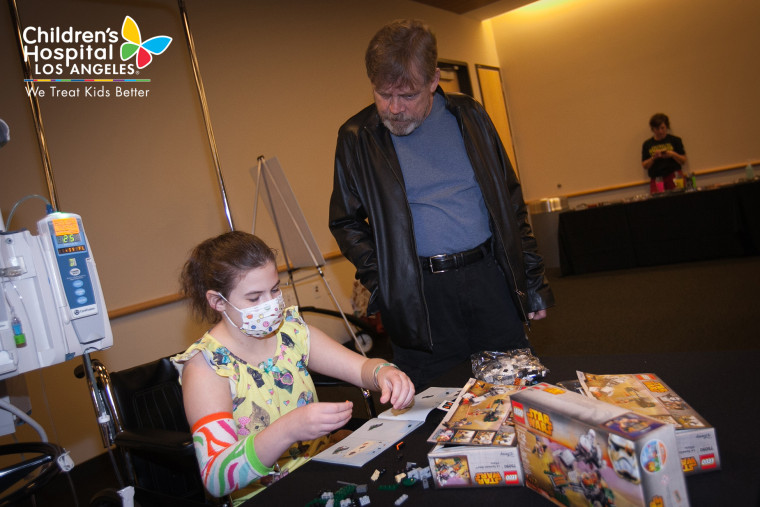 The event also was part of the film franchise's "Force for Good" initiative, whose eight hospital visits kick off efforts to "promote healing through creative inspiration and collaborative innovation."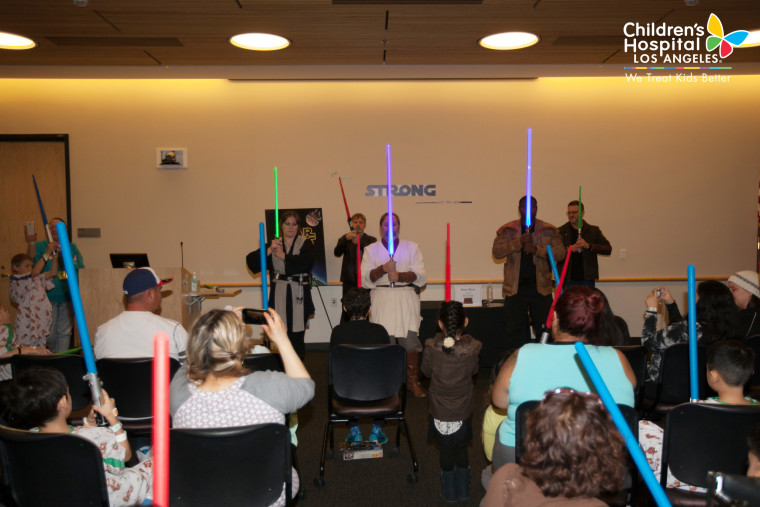 The event allowed kids to practice their lightsaber skills with Hamill, who's done this sort of thing before, and helped them relax and heal through breathing exercises, according to a hospital press release.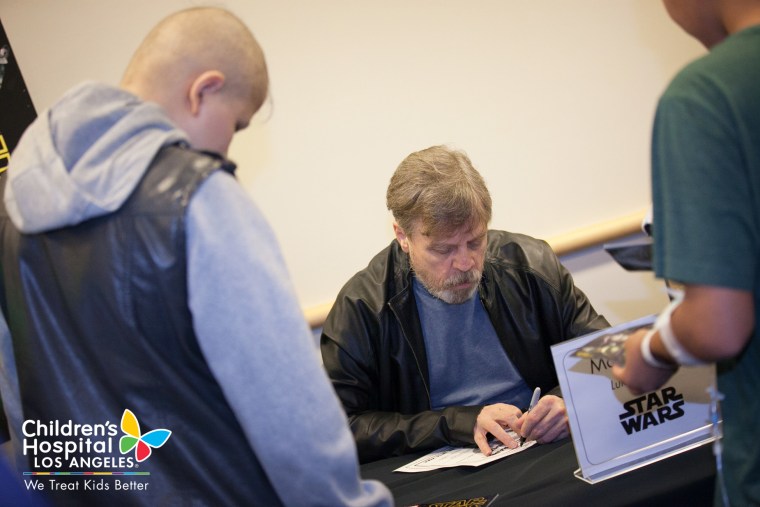 In addition, Hamill signed autographs that day alongside "Star Wars Rebels" voice-over artist Steven Blum, who also volunteered his time.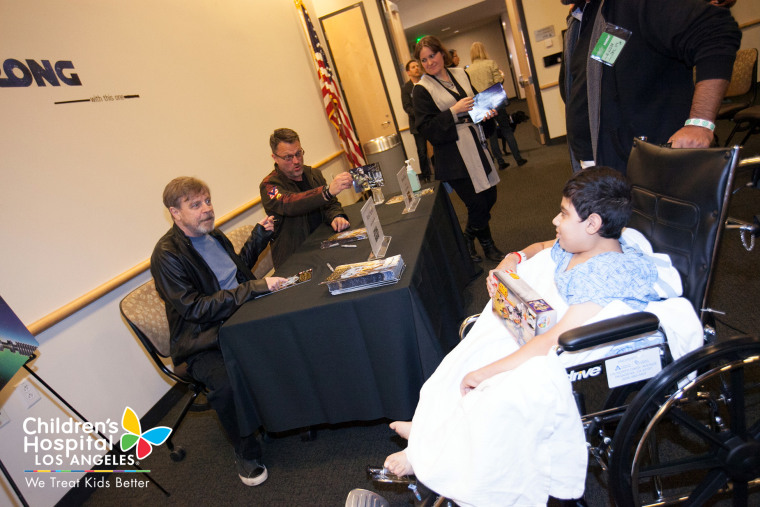 Although actors and athletes often visit patients at the hospital, something about the "Star Wars" interactive experience excited patients in new ways.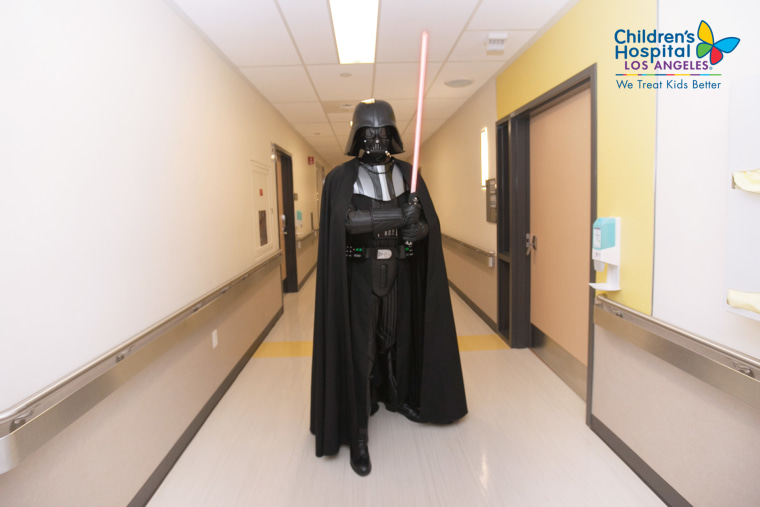 "While we were taking those fun [photos] of Darth Vader just roaming the hallways, we had some of the medical staff coming over and saying, 'Hey! This kid can hear [Vader's] breathing! He wants to meet Darth Vader!'" Lei recalled. "Or, 'We've got to bring R2-D2 over here!' We literally were hearing them over and over again, 'Bring the characters over here to meet the kids!'"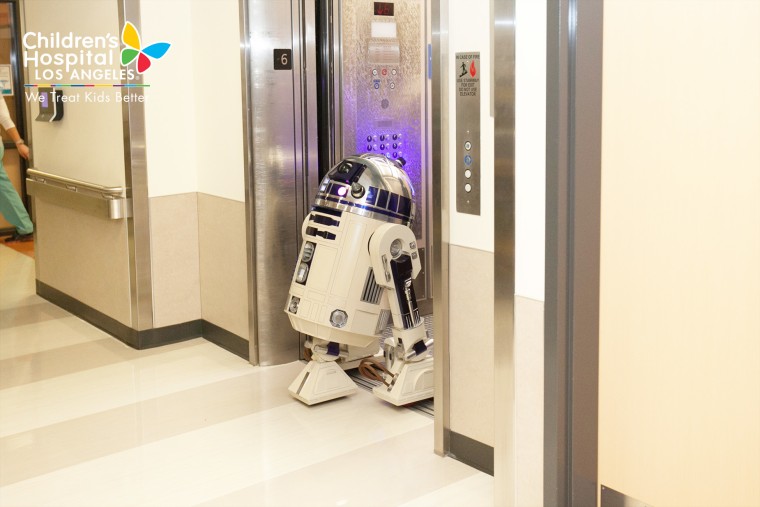 Happiness, Lei added, is an important factor in the recovery process. "We think the psychological component of making a kid happy is just as important as the medical component," he said. "I've never seen a response like the one to the 'Star Wars' characters."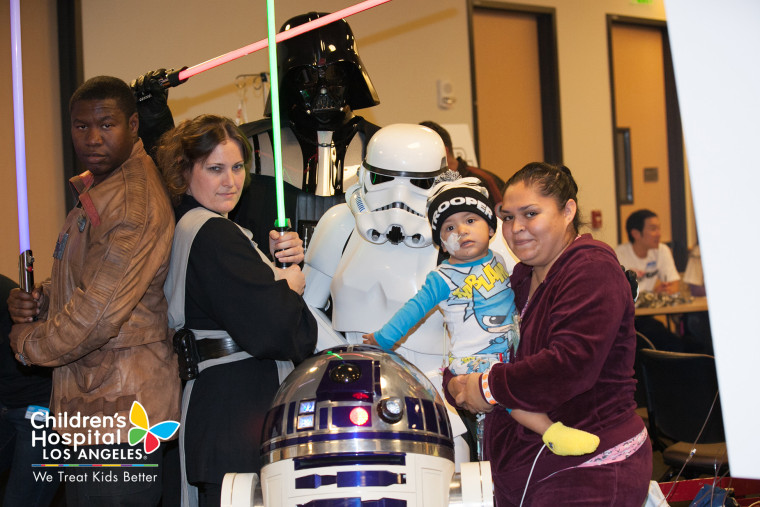 Hamill, 64, resonated with children who were born well after he starred in the original "Star Wars" trilogy, and there's evidence of this in the YouTube video. Noted fellow hospital spokesperson Marlen Bugarin, "We were able to find some patients who are huge fans. As you can tell from the video, it was pretty amazing."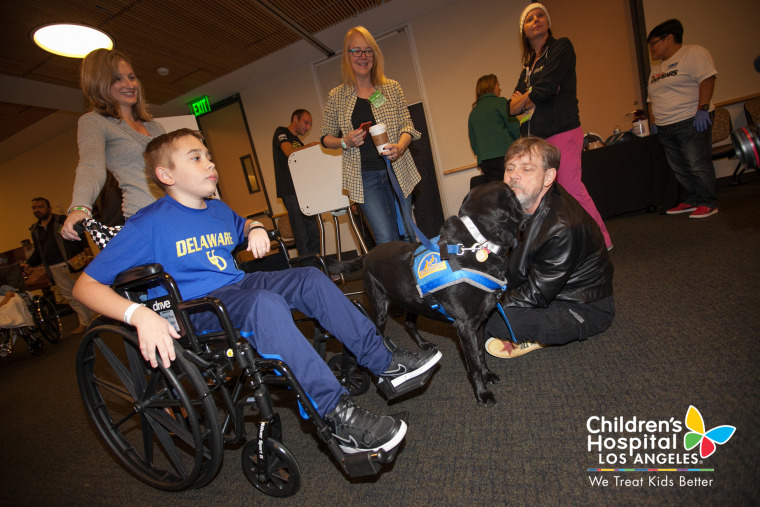 Lei agreed, adding that Hamill, too, seemed to revel in the entire saga.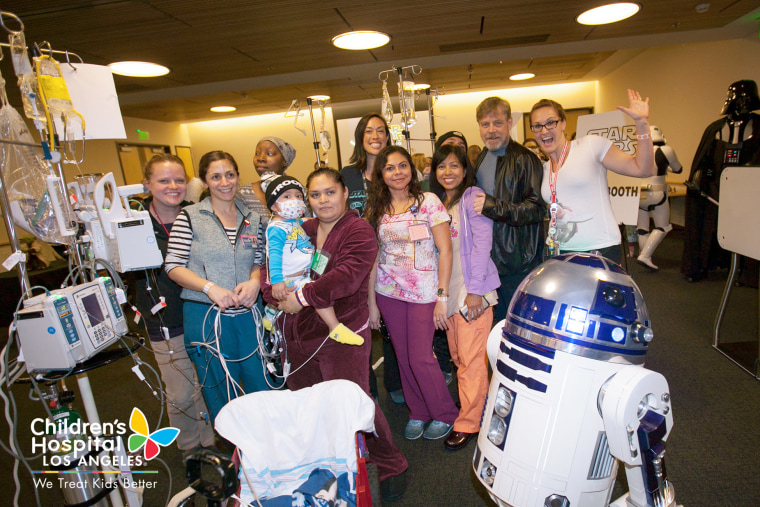 "It felt like every time the kids came up to him," Lei added, "he was just beaming."
Follow TODAY.com writer Chris Serico on Twitter.