It's not every day you see a 22-year-old man forge a close friendship with an 81-year-old woman, but for Spencer Sleyon and Rosalind "Roz" Guttman, it makes perfect sense.
They both love Scrabble, for starters. While Sleyon is an aspiring rapper in New York and Guttman a retiree in Florida, they met last summer through the smartphone app Words With Friends, a popular Scrabble-like game in which players can talk to each other through a messaging function.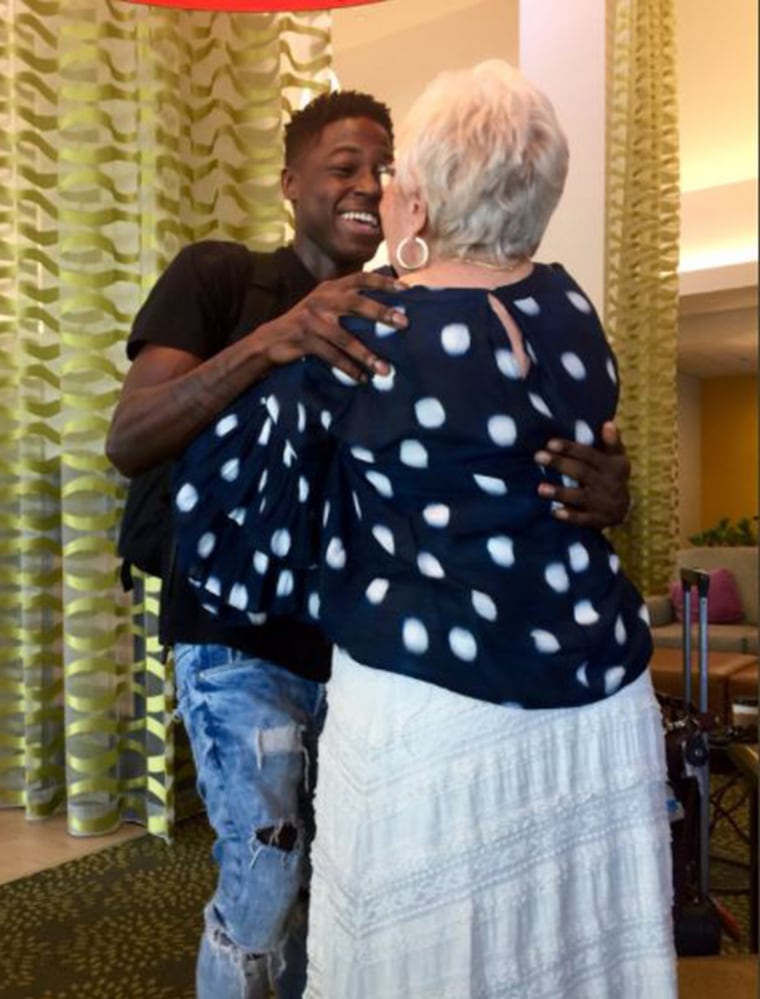 "Eventually, it got to the point where her and I were playing 12 games a day," Sleyon told TODAY. "I didn't have to search for other people; I was only playing Roz at that point."
At first, their conversations revolved around the game — congratulating each other on impressive words, for example. But over the months, their banter turned to current events and their respective, and very different, lives.
Neither expected their friendship to go beyond the digital world. But then, it did. Last week Sleyon flew to West Palm Beach, Florida, where Guttman lives, to meet his online pal in real life.
"It was like seeing an old friend — it wasn't like meeting her," he said. "There weren't any awkward moments."
Amy Butler, pastor of the Riverside Church in New York City, organized the trip. Sleyon is friends with Butler's daughter, and she heard him tell the story about his unique friendship with Guttman one day when they were all hanging out at Butler's house. Butler was so inspired she gave a sermon about their story in late October.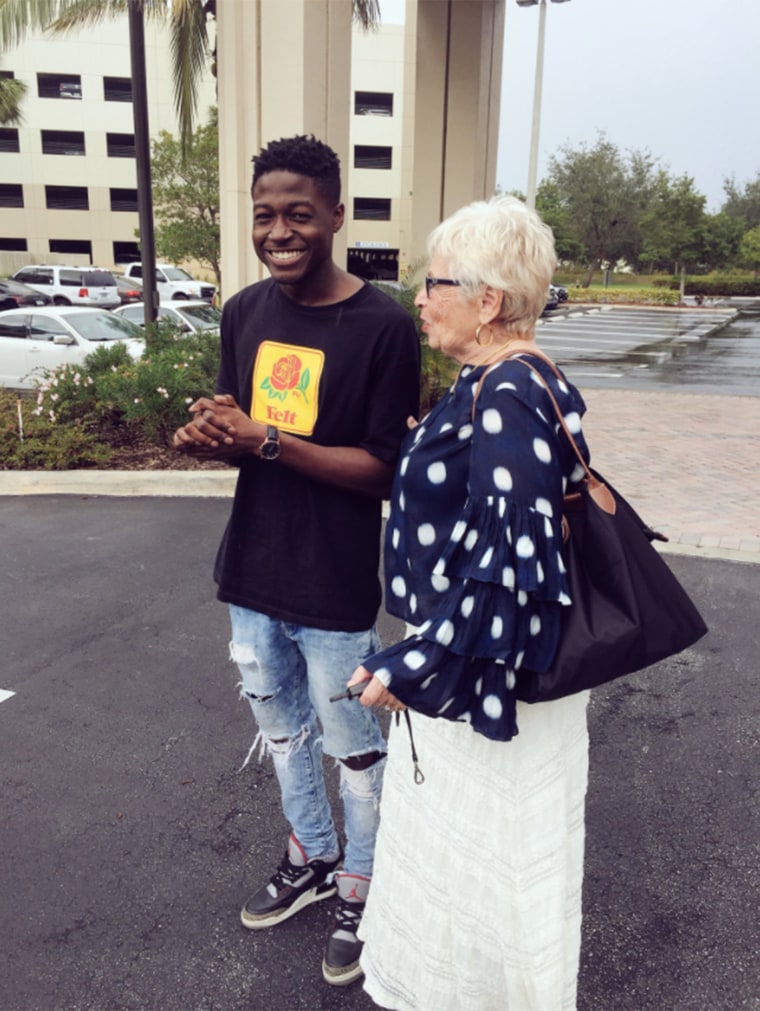 "I thought, I really would like to close the loop, and what would it be like if they met in person?" Butler told TODAY. "I had less than 24 hours (free) last week, my day off, so I asked Spencer if he'd be willing to fly to West Palm Beach with me, and he said yes, and I asked Roz if she'd be willing to meet us, and she said yes, so we went."
Sleyon said the offer was surprising, but one he couldn't refuse.
"I was really in love with the randomness of it all," he said. "I'm big on opportunities. I've never been to Florida. I was literally like, why not? I didn't see any reason to say no."
Their trip was a whirlwind: Sleyon and Butler flew to Florida on Thursday and back to New York on Friday. Guttman, who declined an interview request, met them in the lobby of their hotel and then took them to lunch and to see the sights in West Palm Beach.
"She was just how I imagined she would be: very vivacious and full of life," Butler said. "I asked her if she had any concerns about meeting with us — like, what if we were some crazy people from the internet? And she said she didn't tell some of her friends because she knew they would be worried, but what is life if you don't take chances?"
Before taking off to New York, Sleyon shared photos of their meeting on Twitter. By the time he landed, they'd gone viral.
"We were walking to the cab stand and Spencer said to me, 'Miss Amy, there's 20,000 likes on my Twitter post,'" Butler said. "Both of us were like, 'What is going on?'"
She thinks people love the story of their friendship because it's about human connection where we least expect it, and when we need it the most.
"I couldn't have manufactured this," Butler said. "These two individuals who are almost caricatures of the communities they represent, but they're both lovely people who truly care about each other."
"I feel like I just stumbled into a whole bunch of beautiful, and I think a lot of people feel that way when they hear this story," she added.