Next week on TODAY begins our #MakeYourToday series, where we give some of our lucky viewers amazing surprises all week long.
Sweet surprises are a long-standing tradition here at TODAY: Check out some of our favorite sneaky moments and get those tissues ready!
1. Natalie makes a special couple's honeymoon
Natalie surprised this lucky couple married 32 years with an extraordinary honeymoon (that they finally took after all these years together), making their wish come true with a surprise tour of Studio 1A!
2. Wrangler joins in on the fun
TODAY's Puppy with a Purpose, Wrangler, sent a shout-out to his Twitter friends asking whose birthday was on April 15. Some lucky fans got an adorable birthday message from the puppy himself!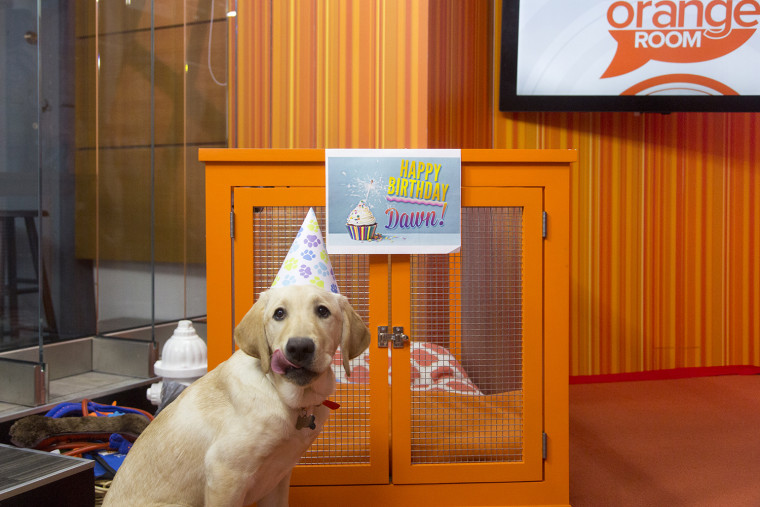 3. Carson and Siri surprise the crew
TODAY's crew works incredibly hard every day to put on a successful show. Carson Daly and his fiancée, Siri Pinter, made delicious cookie-butter-stuffed cookies to remind the crew how thankful they are!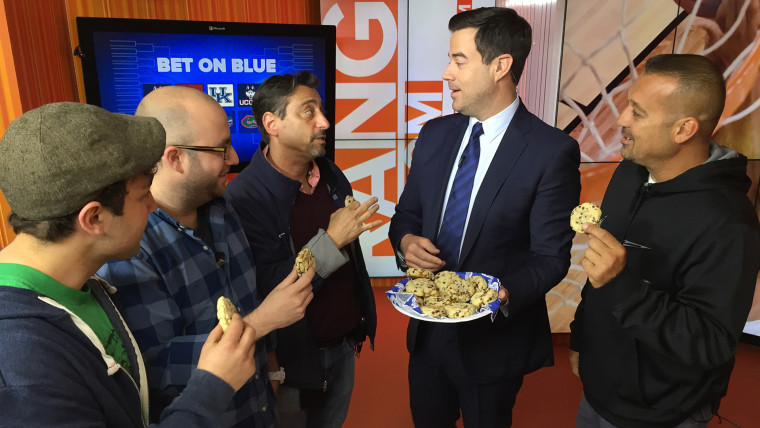 4. KLG and Hoda give a token of appreciation
Kathie Lee and Hoda surprised two deserving members of the TODAY crew who brighten their day every morning.
Our viewers at home are also getting in the spirit for #MakeYourToday week. Check out these acts of kindness they did for others in their community.
Next week: tune in for awesome surprises and show us how you'll make someone's day using the hashtag, #MakeYourToday.