Usually, it's Santa enlisting helpers to deliver presents, but it was the other way around this week for one Tennessee solider who needed Santa's help to surprise his daughter.
Six-year-old Jordynn Baskerville sat on Santa's lap going over her Christmas list, without any idea that her top wish was waiting behind a pile of gift-wrapped boxes next to her.
"I want my daddy to come home," she told Santa quietly during her visit Tuesday in a Clarksville mall with her mom and her 1-year-old sister.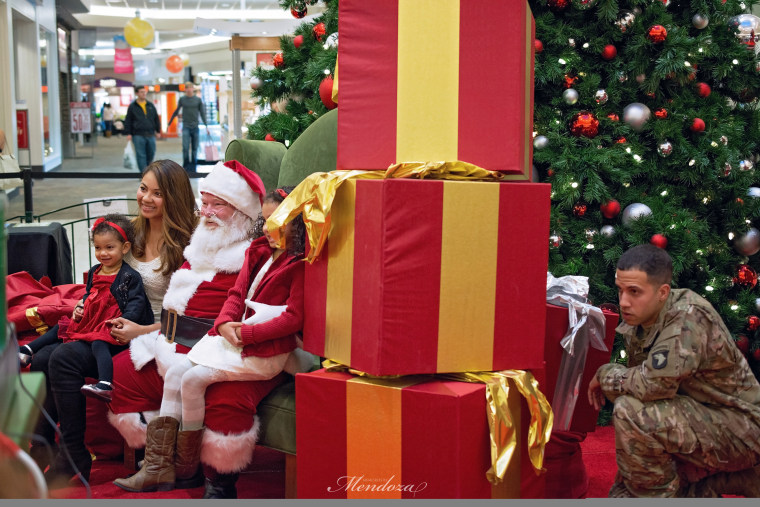 RELATED: Mall Santa 'snoozes' with boy tired from seizure in Christmas photo
Santa told her to close her eyes. She opened them seconds later to find her father in front of her.
RELATED: Signs of Christmas: Mall Santa uses sign language to speak with young girl
"Daddy!" she yelled before running into the arms of Sgt. Trent Baskerville, who had just returned that morning from a 10-month deployment in Afghanistan.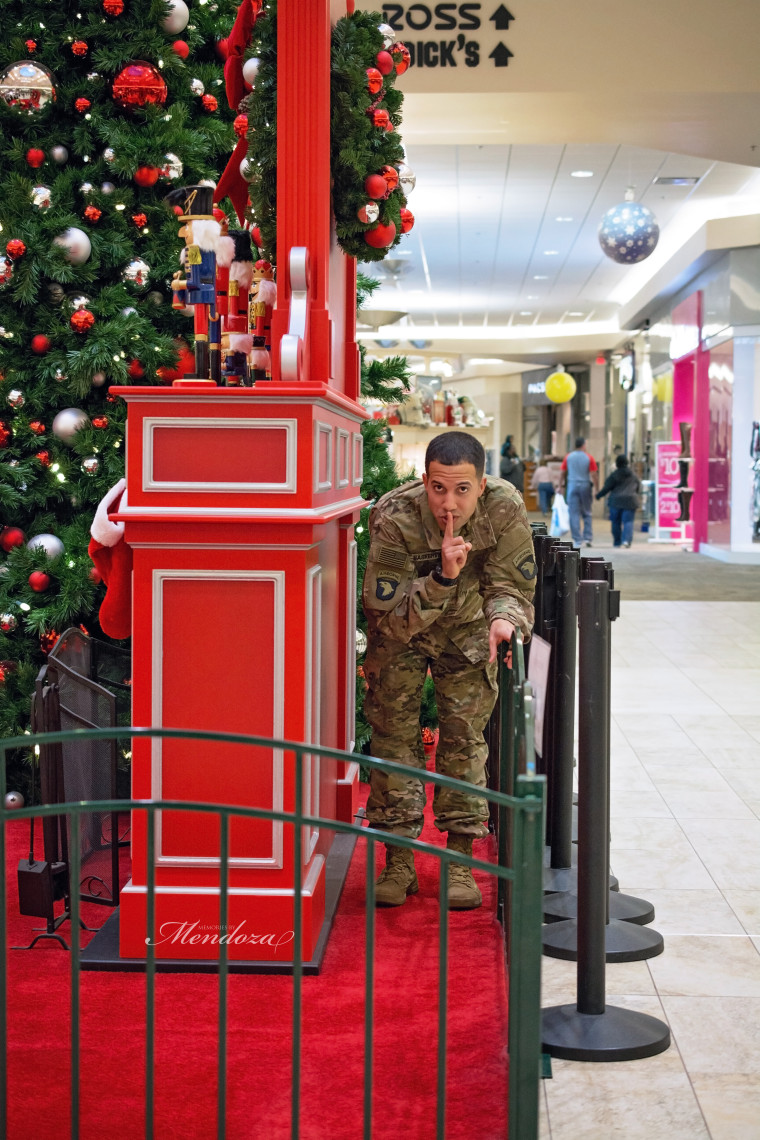 Other mall visitors broke into applause as the two embraced.
Baskerville and his wife had originally told their daughter her dad wouldn't be home until the coming weekend.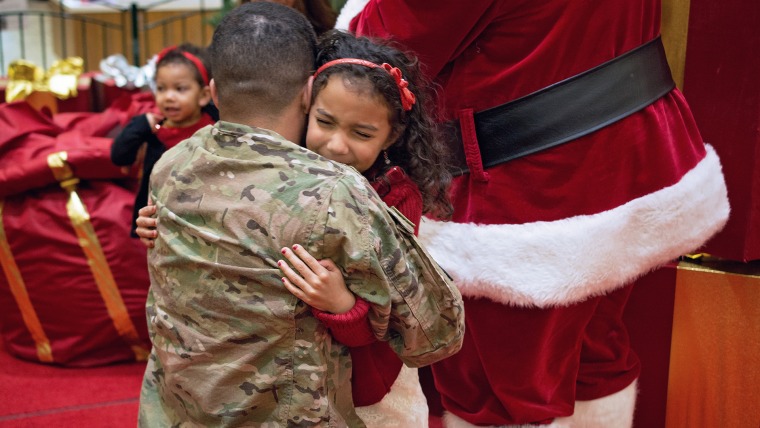 "But every time we Facetime, she would say 'I want to ask Santa if he can bring you home early,'" Baskerville said.
"So my wife came up with the idea of involving Santa. She just put two and two together and came up with a plan."
Baskerville's wife, Chrisha, said she had connected with the mall weeks earlier, but the entire experience turned out better than she anticipated.
"I started tearing up from the moment she started talking to Santa," she said.
Trent said he couldn't have hoped for a better welcome.
"It was the greatest feeling ever to have her run into my arms. And the look on her face was unreal. She looked confused at first, like it wasn't really happening, but then her look of amazement was incredible," he said.
"I don't think there's anything that can top this moment, at least that's what my daughter keeps saying."
Follow TODAY.com writer Eun Kyung Kim on Twitter.