It might have been a gloomy Thursday morning, but that didn't stop our fans from coming out to the TODAY Plaza.
Our Ambush Makeover team of celebrity hairstylist Louis Licari and TODAY contributor and fashionista Jill Martin along with their glam squad of hairstylist Brigitte Danyi and makeup artist Edin O'Sullivan were ready to work their magic on two deserving ladies and give them glamorous new looks.
RELATED: Daughter wowed by mom's Ambush Makeover
Amy Seibert, 34, decided to give her fiancee Eugene the surprise of a lifetime today. Eugene came to the Big Apple for a business trip and Amy decided to tag along for a little R&R of her own. The mom of three asked our Ambush Makeover team to help her channel Jennifer Lawrence while Eugene was at work. Could they deliver?
RELATED:Breast cancer survivor goes from gray to gorgeous
As soon as Amy came out, both her and sister Angela immediately started crying tears of joy.The two of them couldn't believe how fabulous Amy looked.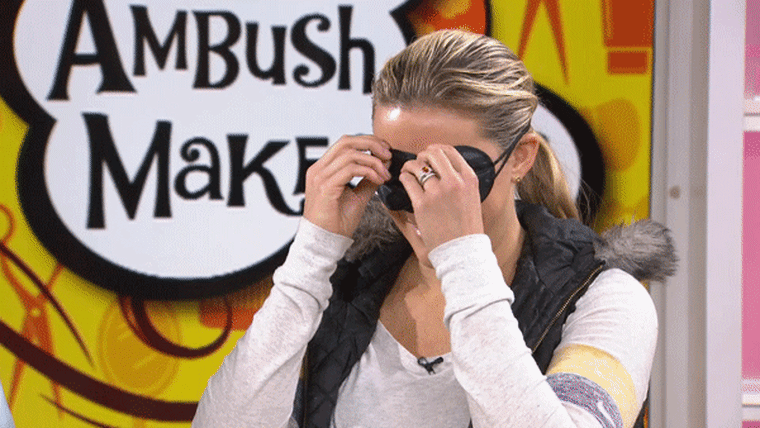 RELATED:
Our Ambush team definitely brought out Amy's inner Jennifer Lawrence! She looked so glamorous with a wavy super blonde bob and sequined dress. Amy's fiance Eugene is going to have quite the surprise when he gets home from work tonight.
RELATED: 'That's not even you!' Woman shrieks upon seeing sister's Ambush Makeover
For Margaret Gates, her 65th birthday is just days away and she wanted to start this new year with a fresh look. Margaret was ready to do whatever it takes to get a makeover. She went as far as finding Jill's e-mail address online and sending her letters and pictures all week long asking to be picked. Let's see if Jill fulfilled her Ambush Makeover dreams.
When Margaret came out and saw herself, she was so excited with her new 'do. She had to move closer to the mirror to make sure she was really seeing things correctly.
Her shorter, darker hair and had lots of sass and now she's ready to celebrate her birthday in style!
Both women look fabulous!
This story is part of NBCUniversal's Season of Kindness. Together we can grow the good this holiday season. #ShareKindness