/ Source: TODAY Contributor
As Ann Lapin prepared the infant for his bath, she noticed his skin felt hot. Worried about a fever, she took him to the emergency room. Doctors and nurses took blood and conducted a spinal tap, uncovering an infection — just in time.
Rushing a sick child to the hospital is an experience that many parents share. But Lapin wasn't the boy's mother. As his interim caregiver, Lapin played the role as temporary parent, something she has done alongside husband James for 23 babies in the past five years.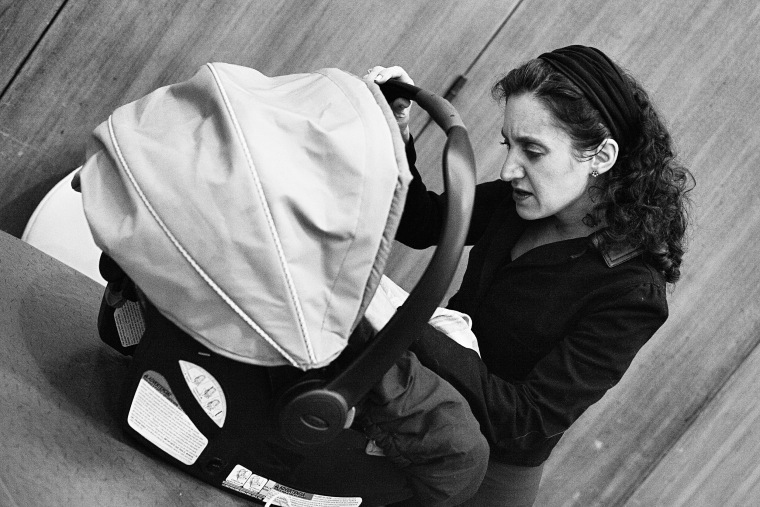 Related: No, you can't actually volunteer to be a baby cuddler; sorry
Even though Lapin knew that after the boy's adoption the following week she'd never see him again, she still fretted over him like he was her child. Lapin held him while the doctors drew blood, slept by his bedside, and felt frustrated when the doctors didn't have answers.
"I was the mom for that day," she said. While the boy recovered from the infection, Lapin doesn't know how he has been since his adoption.
Interim caregivers provide 24/7 care for children while parents, who are considering giving up their baby, arrange placement plans. As caregivers, they are the parents to children awaiting their future homes. In New York, biological parents have 30 days after arranging placement when they can change their minds and that's when babies go to interim care (adoption rules vary from state to state). Sometimes the babies are adopted. Other times, mom didn't realize she was pregnant and needs extra time. Interim care gives her breathing room.
"I am not always the conduit to adoption. Sometimes, I am the caregiver while the plans are being made," she said.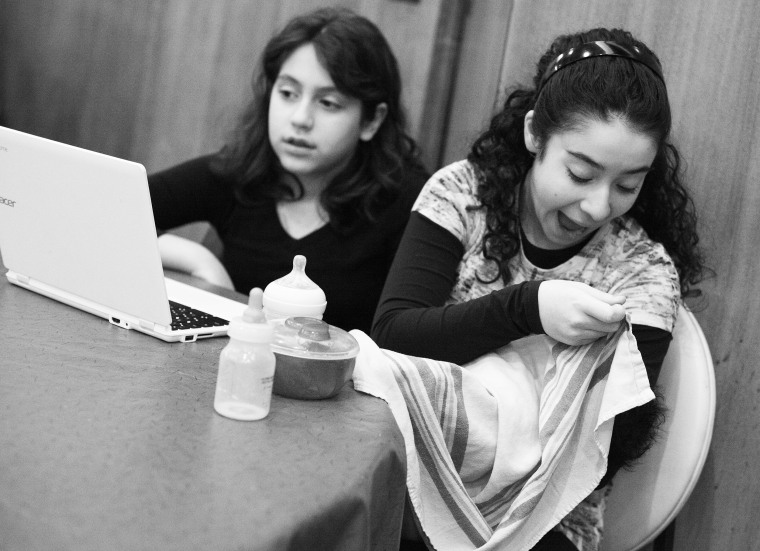 Related: How one mom's extraordinary love transforms the short lives of hospice babies
Through the agency Spence-Chapin, the Lapins have tended to the infants for anywhere from five days to nine and a half weeks. Though, the average stay seems to be about three and a half weeks. But Lapin warns that "there is no typical" when it comes to interim caregiving.
After seeing an ad looking for volunteers to care for babies while parents decided on placement, Lapin and her husband went through the rigorous vetting and training process to become interim caregivers.
"We are of the belief we are all obligated to contribute to our community," she said.
Never miss a parenting story with TODAY's newsletters! Sign up here
Caring for babies makes sense for the Lapins. She works from home and can easily take infants with her and she loves caring for babies. But more importantly, she realizes she provides a valuable service, which gives her a sense of purpose. And, everyone enjoys it. When the agency calls with a baby, their three children — Gavri, 13, Sarit, 11, and Rami, 8 — shriek in excitement.
"They love it," Lapin said. "They change diapers. They hold the babies. They can multitask like any other parent."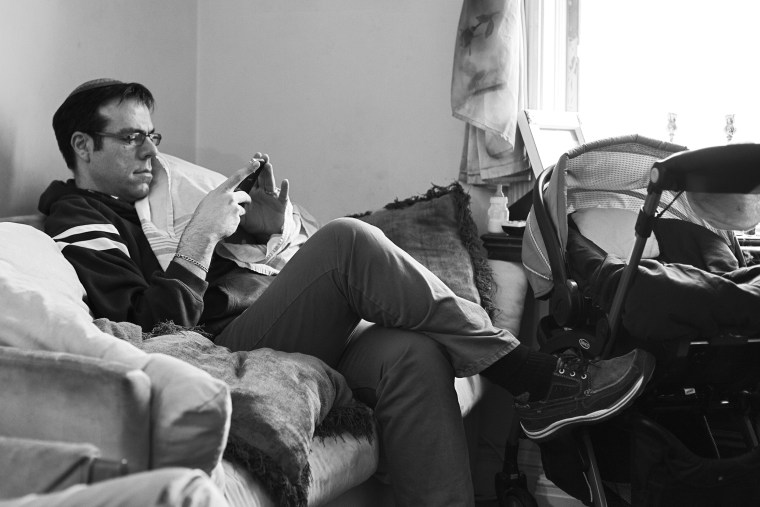 Related: Suddenly 'there are 6 of us': Utah couple adopts 4 children in 24 hours
But being an interim caregiver means more than just diapering, feeding, and soothing a baby; it means being a family for as long as the baby needs one.
"The parents are able to understand I am more than a babysitter because I was so attentive and connected to their child," she said. "They are so grateful that there was a time where they couldn't parent but there was someone else to care for their child."
Say, a baby has acid reflux. Lapin describes the symptoms and reassures the parents. Depending on their wishes, Lapin might chat regularly with all the parents involved for that baby. Though, some parents prefer little to no contact. She keeps a baby book for each child, chronicling when the umbilical cord falls off, the first smile, the first sleep through the night, or even the first roll. She gives the books to the adoptive parents so they have a record of their child's milestones, even if they missed them.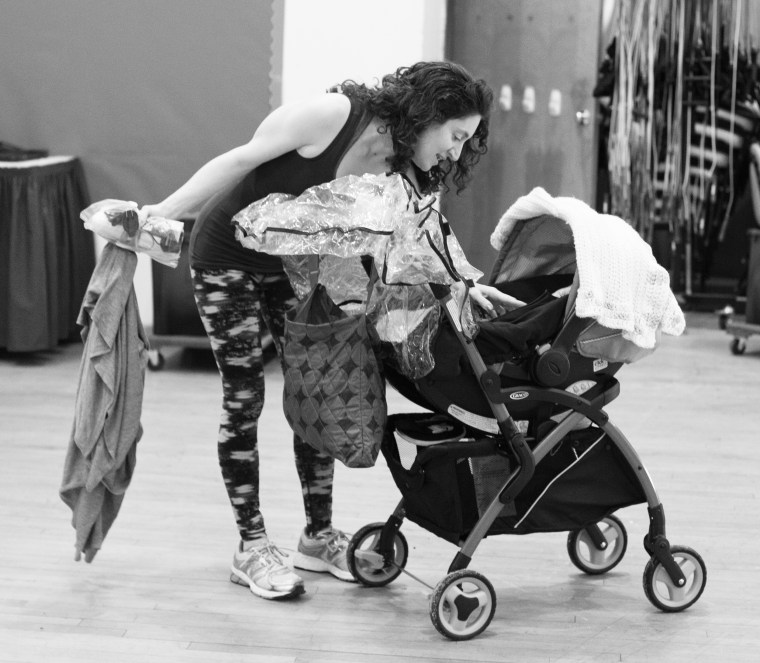 Related: Curious about adopting from foster care? Here's what it's really like
Her care makes an impression.
"I did recently have an adoptive mother say something to the effect of 'You are very special to us because you were our daughter's first experience with a mother's love,'" said Lapin. "That stood out to me because it was actually verbalized."
For years, Lapin claimed that giving up the babies wasn't tough. Now, she admits she struggles with it. She never know what happens to the babies after they leave her care; she doesn't allow herself to dwell on the what ifs. So Lapin looks at giving up the babies as just part of the job.
"It is exciting and, sure, it is emotional because I had a role in that baby's life for five days or nine weeks and I may never see that baby again. But it is emotional that they are going home to their family."
This story is part of NBCU's Share Kindness. Follow the series on Facebook, Twitter and Instagram. #ShareKindness