It's rare you hear of a repo man working to help people keep their things — their job is to do the opposite.
But Jim Ford of O'Fallon, Illinois is an exception. When he was sent to repossess an elderly couple's car last week, he had a change of heart after meeting them and learning their story. Instead of repossessing their car, he raised enough money to pay it off and then brought it back to them.
"They'd fallen behind because of the price of (the) husband's medications that have doubled over the last year," he wrote on a GoFundMe page he started for the couple, Stan and Pat Kipping. "I was told that he has the beginning stages of dementia and that they couldn't even afford to get a few of his scripts this month because of price increases."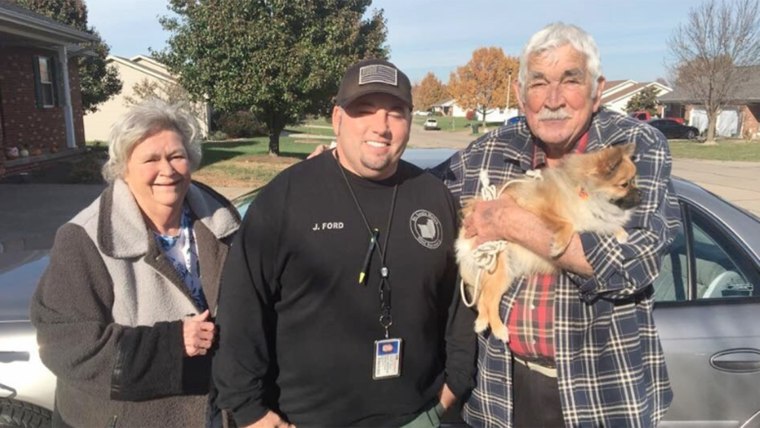 Ford has been a repo man for nearly 20 years, but was particularly touched by this couple's story.
"It hit me pretty good," he told TODAY. "I knew I had to do something to help them out."
RELATED: Tipsy patron leaves car at restaurant, returns to a surprise from the manager
In just a few days, people donated more than $6,000 to help, more than three times what was needed to pay off the car, a 1998 Buick Century.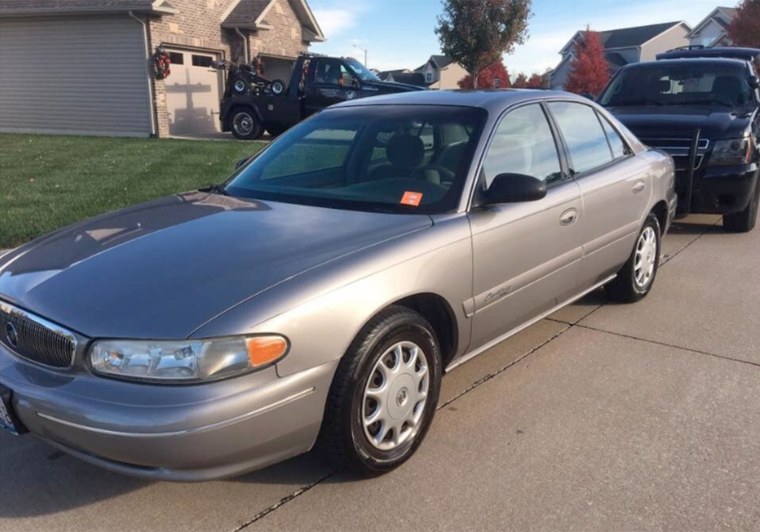 Ford did initially take the car when he went to the Kippings' house on Thursday, he said, but not for long. He drove a block and then called the bank and asked what they could do. They agreed to work with the couple financially, but said he had to take the car for now. Within a few days, the car was paid off, thanks to donors, and one of Ford's friends detailed the car and changed the oil. Another friend bought a 20-pound turkey for the couple.
"If we do something, we go all the way," Ford said.
He returned the car on Monday, along with an envelope of cash so the couple could pay off other bills. Now the Kippings, who live in Red Bud, Illinois, have plenty to be thankful for this holiday season.
RELATED: Al Roker, Bobby Flay make local turkey frying hero's Thanksgiving dreams come true
"It's a miracle," Pat Kipping, 69, told TODAY. "I was down in the dumps and then when they took the car, it was almost the last straw. But I put my faith in God ... and then when Jim brought our car back, it was like, oh my God, there are still good people. I just don't know what to say."
Kipping, 69, said she and her husband, 82, are still in the process of paying off their bills.
"It's overwhelming," she said of all the support. "Jim is like our guardian angel."