The holiday season just got a lot brighter for New York City children in homeless shelters, thanks to one woman's whim to buy all the toys from a shuttered toy store and donate them to kids in need.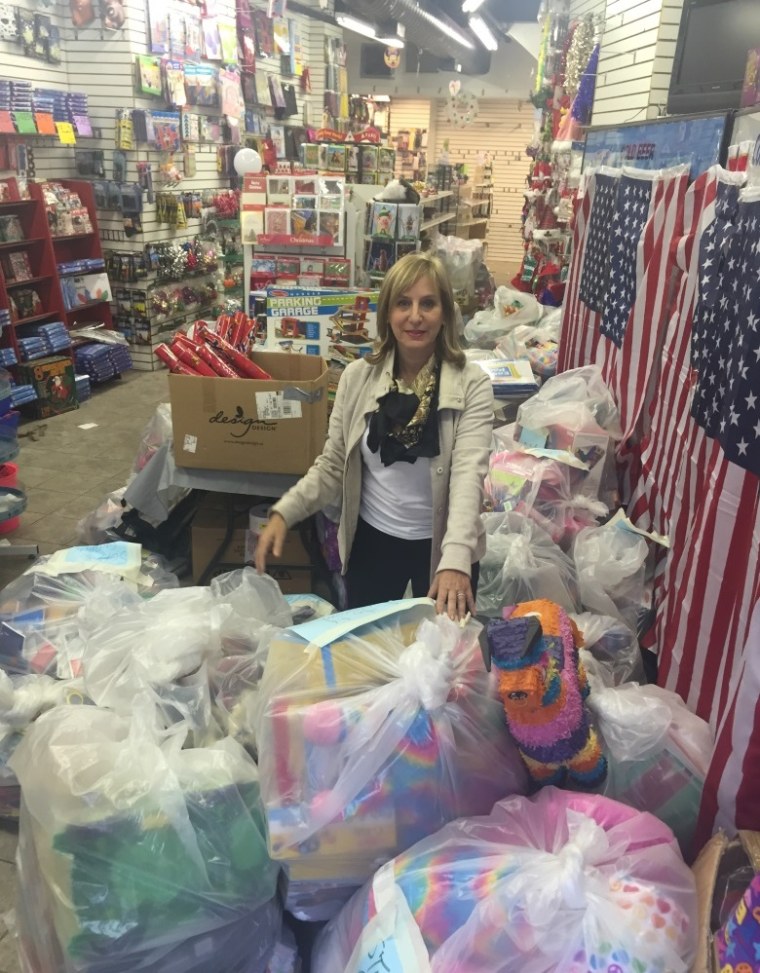 Carol Suchman, a philanthropist and senior director of her family's Manhattan-based New York Venture Partners, told TODAY.com that although she buys toys for foster children throughout the year, inspiration struck recently when she realized the Hudson Party Store near her downtown home had gone out of business months earlier.
"I thought it was so sad that all the toys were just sitting inside this closed store," she told TODAY.com via email Thursday. "When I saw the FOR RENT sign go up, I got the idea to call the owner and see if the toys were for sale."
RELATED: Read a police chief's moving letter after a boy asked Santa for a toothbrush
After doing a "quick visual inventory" of the store's inventory of "thousands" of toys ranging from stuffed animals and jigsaw puzzles to school supplies and stickers, she made her offer to the store owner, who was beyond overjoyed with the asking price.
"She thought it was great that the toys would be donated," Suchman said. "She has been very helpful by opening the store for the volunteers and helping us organize the pickups."
With additional assistance from Liz Hopfan, the executive director of the Free Arts NYC nonprofit children's program, and Antonio Rodriguez, the special-events coordinator for the city's Department of Homeless Services, Suchman made her vision to donate thousands of toys to local homeless shelters a reality.
"I emailed [Rodriguez] and said 'I just bought a toy store, can you help?'" Suchman recalled. "He got right back to me and laughed and said, 'No one has ever said that before.'"
In an emailed statement to TODAY.com, Rodriguez confirmed that's how this grandiose partnership started.
"This is the first time anyone has ever bought out an entire store for a donation to our shelter kids," reads the statement attributed to Rodriguez. "We are grateful for this generous donation and are excited to be able to bring some joy to these children who have so little this holiday season."
RELATED: 'It reminds you how beautiful people can be': NBC Seattle anchor shares kindness
Nicole Cueto, a spokeswoman for the Department of Homeless Services, also commended Suchman for her significant donation.
"They've packaged all the toys and they're ready to be distributed," Cueto told TODAY.com. "We're very excited. These kids really go through a lot. We have resources to help these kids in their time of need. The fact that the community is coming together to add yet another layer of kindness for these children — especially during the holiday season — is really a beautiful thing and really impacts these kids in a positive way."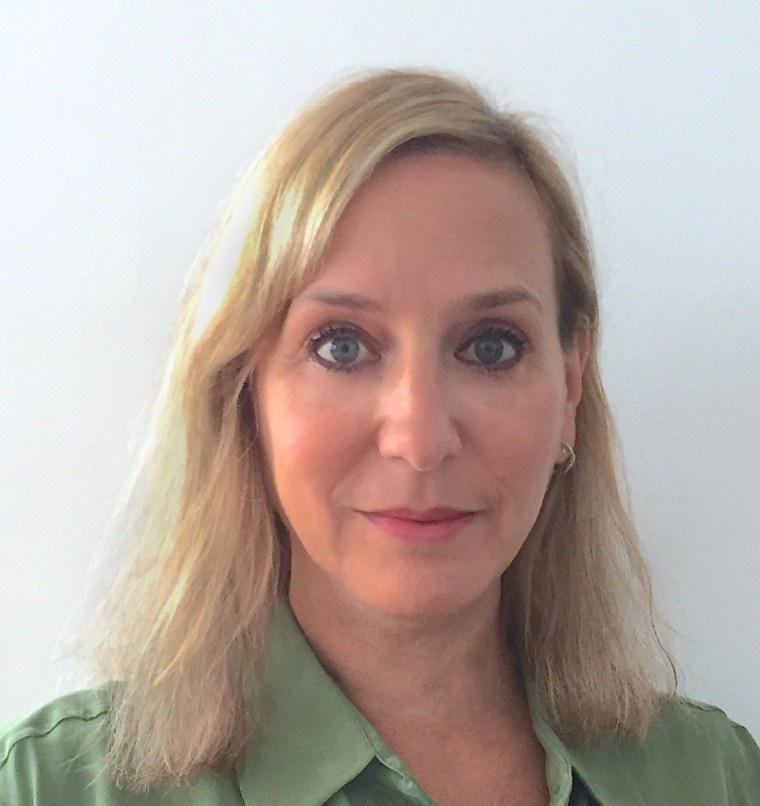 Previously an anonymous donor for her "entire life," Suchman said Rodriguez asked her if she'd be comfortable with naming her while discussing her donation, assuring her that "one story often inspires others to take actions."
When mainstream and social media helped make the story go viral this week, Suchman was touched by the public response.
RELATED: Florida teacher takes 10 minutes each day giving a lesson to last a lifetime
"Everyone has been very kind," she wrote. "The waitress in my local coffee shop kissed me!"
Married with three kids, Suchman did not disclose what she paid for the toy store's entire stock, but knows first-hand the pricless joy that a toy can bring to a child, especially during the holiday season. She added that she plans to visit at least one of the shelters when her donated toys wind up in the hands of children who are sure to appreciate them.
"My family and I feel very lucky," Suchman wrote. "We were we able to build a business and thrive in New York City and we always think of how we can help out to maybe help someone have some good luck too."
This story is part of NBCU's Season of Kindness. Follow the series on Facebook, Twitter and Instagram. #ShareKindness
Follow TODAY.com writer Chris Serico on Twitter.