When an Illinois woman learned she was diagnosed with a fatal neurological disease, her biggest concern was what would happen to her four children after she was gone.
Now she knows they'll be safe with her best friend.
Sara Hankins, 36, is in the final stages of amyotrophic lateral sclerosis (ALS), also called Lou Gehrig's disease. Her longtime friend Missy Armstrong, of Milan, Illinois, is in the process of legally adopting three of Hankins' four children. She will also take in her oldest child, who is 18 years old.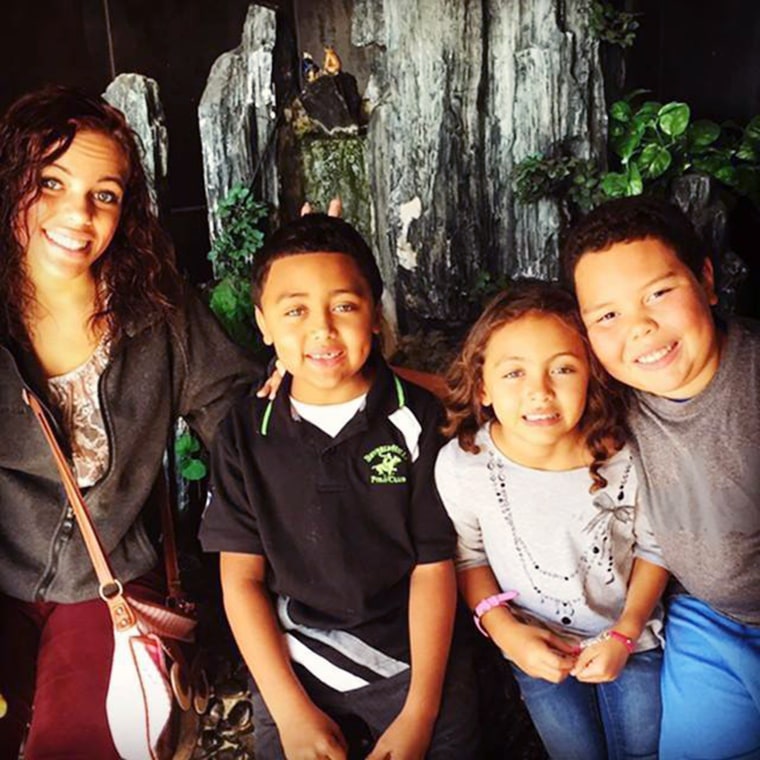 "I thought, yeah, I can do this," Armstrong, 42, who has two children of her own, told TODAY. "I love them and I've known them their whole lives. I make a decent living. I have the support of her family."
RELATED: The ultimate gift: Mom takes in 6 children after her best friend dies of cancer
Both women are single moms and met in hairdressing school in 1999.
"Instantly, from day one, we became best friends," said Armstrong, who now works as an equipment operator for Alcoa, the metals manufacturing company. "When we met, she only had one daughter, Alexis, who was 2. Of course we stayed best friends through her other three. She would grab her kids and come to my house, or I would grab my kids and go to her house. We were always together."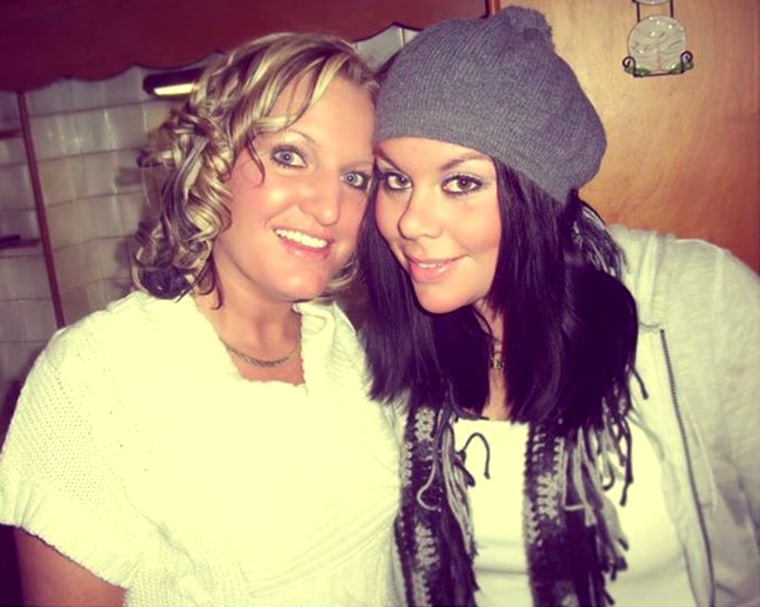 Hankins' other children are ages 8, 9 and 11. Armstrong's children are 22 and 13. "The kids have been like cousins their whole lives," Armstrong said.
Hankins was diagnosed was ALS last year and is now in hospice care at her mother's house. She told TODAY by phone she was shocked when Armstrong offered to adopt her children.
RELATED: Woman with ALS throws 'rebirth' party before ending her life
"I couldn't stop crying," she said. "My number one concern was keeping my kids together, because I think what they're going to go through is hard enough."
Now the families are focused on getting a house large enough for Armstrong's new family, and they've started a GoFundMe page to raise money for a down payment, and also set up an account in Armstrong's name at the Southeast National Bank in Moline where people can donate.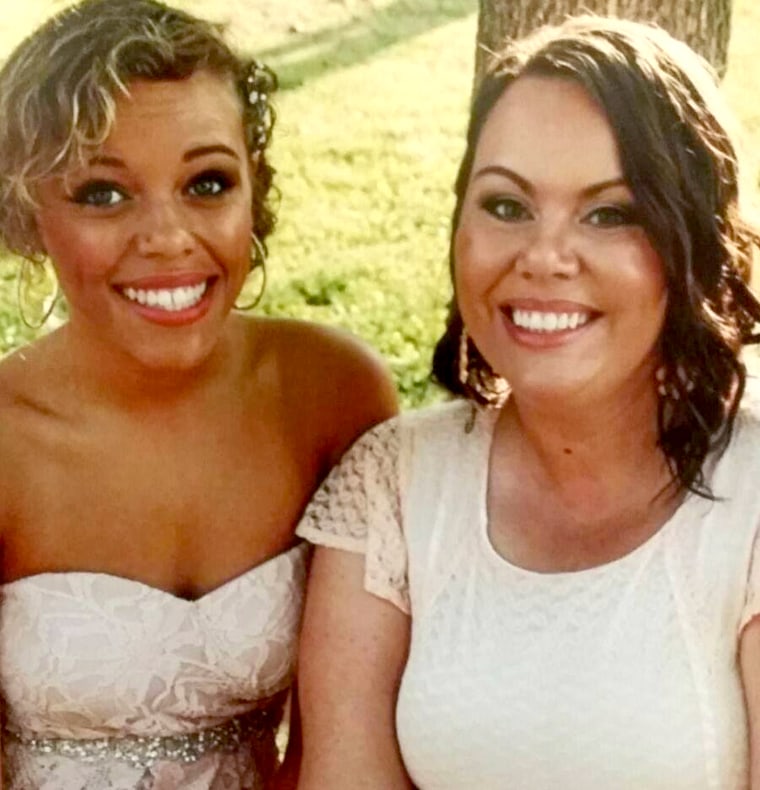 "We found a five-bedroom, perfect little house, not very expensive," Armstrong said.
RELATED: 5-year-old boy battling leukemia proposes to his favorite nurse
One of Armstrong's friends who heard what she is doing for Hankins has also stepped in to help, gathering donations for the family and Christmas presents for the children.
"Within four days my living room was full of gifts and food and all kinds of stuff," Rhonda DeBruyn told TODAY.
She is also arranging a fundraiser in January, when, if all goes as planned, Armstrong will already have closed on the new house.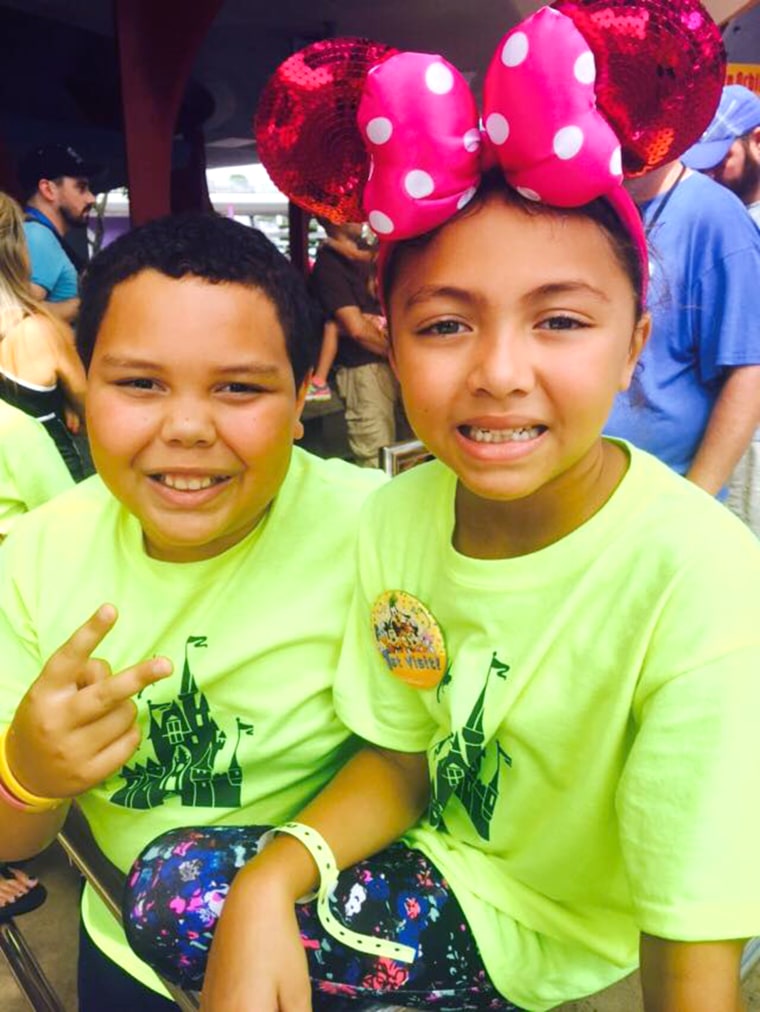 As for Hankins' children, Armstrong said they have "an idea" of what's happening.
"Of course it's not going to hit them until it hits them," she said. "But everyone has been honest with them."
Fortunately, they already consider Armstrong family.
"Me taking them is the way they can all be together," she said. "And that's of course what Sara wants. We've been best friends and we love each other. And I love the kids."
This story is part of NBCU's Share Kindness. Follow the series on Facebook, Twitter and Instagram. #ShareKindness