Elizabeth Laird, the woman beloved by soldiers at Fort Hood as the "Hug Lady" after giving out more than 500,000 hugs since 2003, died at the age of 83 on Thursday after a long battle with breast cancer.
Laird, whose death was reported by NBC affiliate KCEN, was a fixture at the military base in Texas for years, where she would greet soldiers leaving for deployments and returning home. She saw that love come back to her during her battle with breast cancer when many soldiers came to visit her at Metroplex Hospital in Killeen, Texas, to give her a hug of their own.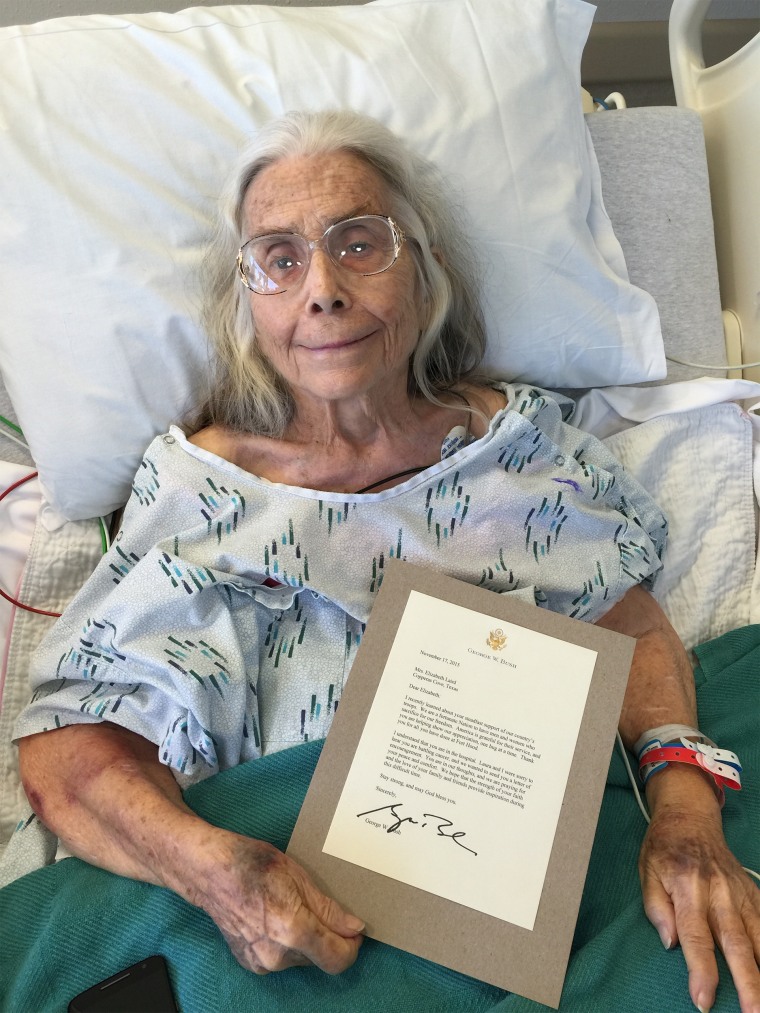 She had been battling breast cancer since 2005 and refused chemotherapy after being admitted to the hospital Nov. 3. The Air Force veteran from Copperas Cove, Texas, started out giving handshakes while volunteering for the Salvation Army at Fort Hood in 2003 before graduating to hugs. Many soldiers can recall the exact day when they received a hug from her and still have the Psalm 91 card she would hand each one of them before deployment.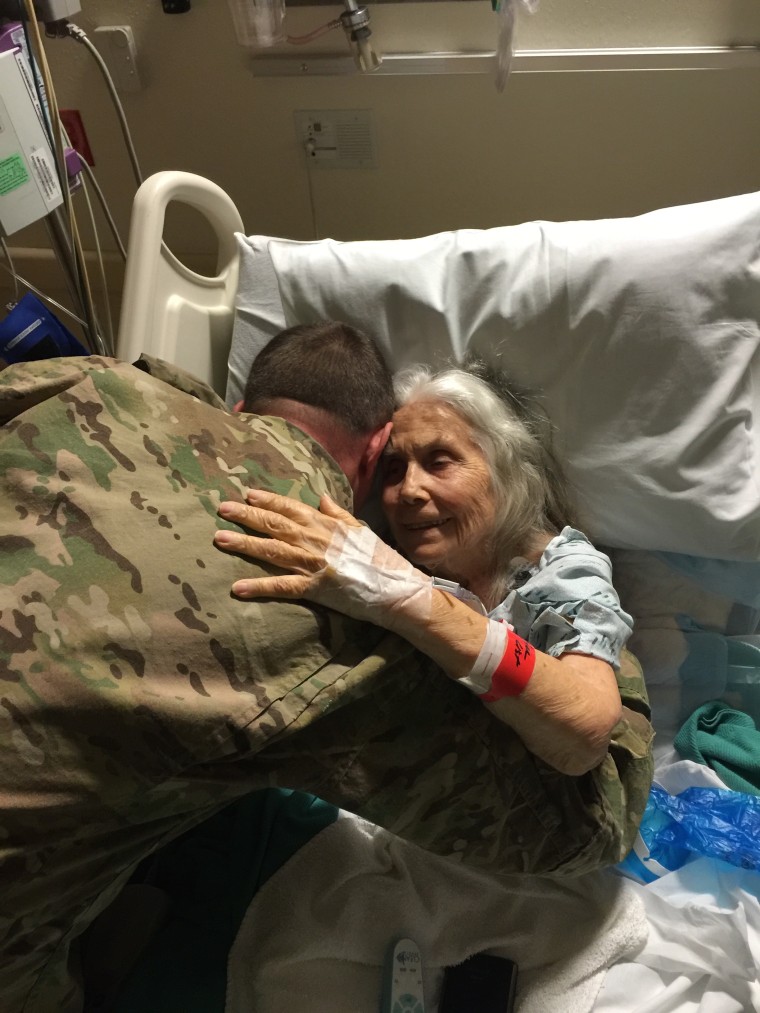 "When they enter the room, they give me a hug and then we talk about anything from their family to what it was like overseas or if they got a civilian job upon returning," Laird told TODAY.com on Nov. 20. "Sometimes the line is so long that we have to turn people away."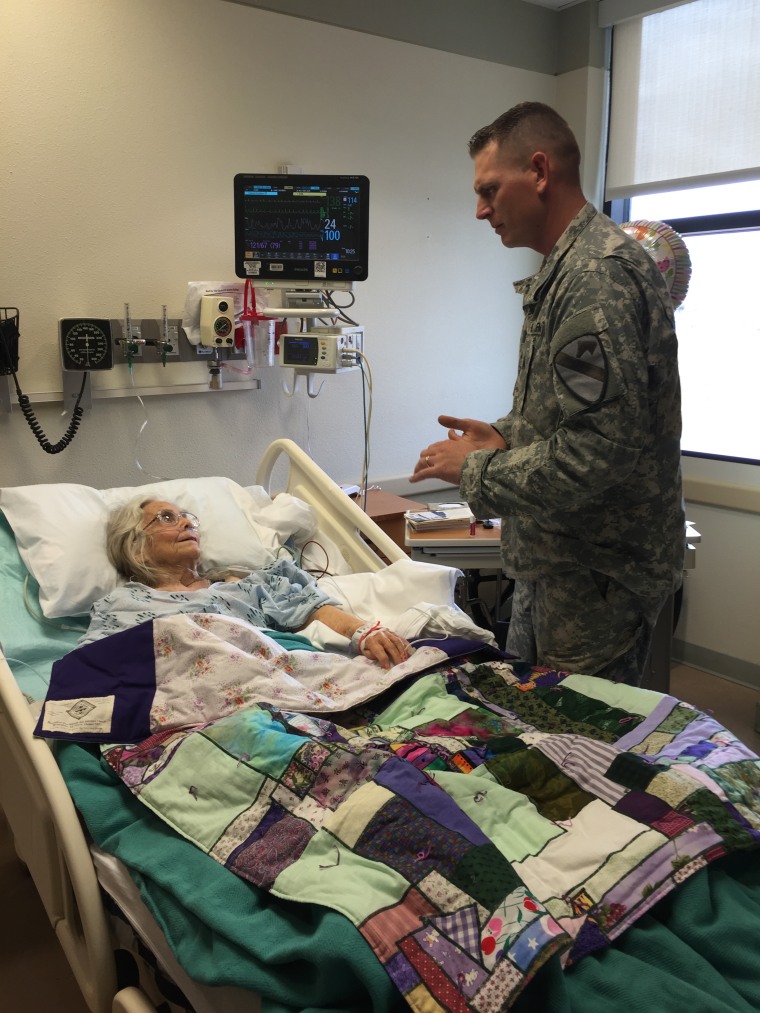 Soldiers came from as far away as New York to give her a hug when they heard she had been hospitalized. A GoFundMe account set up by her son, Richard Dewees, raised $94,000 for her medical expenses. She also received a letter from former President George W. Bush thanking her for her service.
"I did not do this to be recognized, although it was exciting to hear from Bush," Laird said. "My hugs tell the soldiers that I appreciate what they're doing for us."
Follow TODAY.com writer Scott Stump on Twitter.