With the rate of online bullying on the rise, one teen is taking a stand against her cyber attackers.
Newfoundland high school student Lynelle Cantwell was speaking with a friend in math class on December 1 when she was told that her named was featured in a post on the popular site ask.fm. The post was a poll that asked people to vote for the ugliest girl at Holy Trinity High School, where Lynelle attended, with a list of students that included Lynelle. More than 100 people voted anonymously.
While the 17-year-old could have ignored the post and quietly retreated, she instead took a stand on social media.
In just two days her post had been shared almost 3,000 times and she received more than 75 messages of support, some from other girls featured on the poll.
"I'm not going to lie; learning about the poll really tore me up inside," Lynelle told TODAY.com. "But, after saw all of the support I got after I posted that message on Facebook, my confidence was boosted more than before. I'm overwhelmed with the response. I don't even have words for it. I'm trying to show people to combat negativity with positivity and I hope people are getting the message. "
And though many online petitions have been created in an attempt to ban ask.fm, experts say cyber bullying won't dissipate any time soon. More than half of adolescents and teens have been bullied online, and about the same number have engaged in cyber bullying, according to the i-SAFE foundation.
"Cyber bullying is going to increase unless we bring about social behavioral changes," Dr. Carolyn Lukensmayer of the youth mental health awareness campaign "Text, Talk, Act" told TODAY.com.
"There are some sites that should have moderation, but there's just so many avenues for cyber bullying to happen on," she said. "We have to be more proactive with social and interpersonal supports to manage what is a very changed environment where young people are interacting. Young people should be discussing with each other, their parents and in school on these pressures and how to deal with them."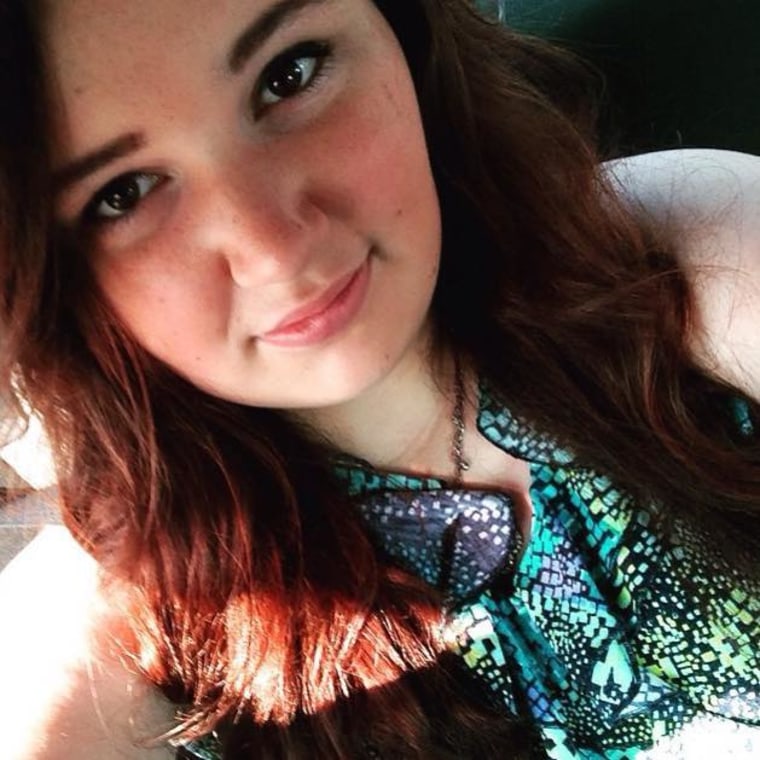 Holy Trinity High, where Lynelle attends school, told TODAY.com that it is taking proactive measures against cyberbullying after learning about the cruel online poll.
"This is certainly not typical of our students at Holy Trinity High," Andrew Hickey, principal, tells TODAY. "As a school staff we have addressed this matter with the student population and provided information to parents and guardians. District personnel, such as the Senior Education Officer for the school and the Safe and Caring Schools itinerant, are also providing support to our school and have been meeting with students at the school class-by-class and discussing this topic."
RELATED: 5 unexpected ways to teach kids to be kind and thoughtful
As her story travels across the world and brings light to the issue of cyber bullying, Lynelle said she hopes to spread her message of combating negativity in a productive and meaningful way.
"Cyber bullying happens in every school," she said. "I was taught to take the high road. I think we teens need to encourage and complement each other more than be mean to each other. It's also important for teens to think about those who are doing the bullying. They're obviously not happy with something in their own lives and have to take it out on others."
With this unintentional attention, Lynelle is interested in either getting ask.fm shut down or removing the anonymous feature to prevent cyber bullying. She's also looking to create a website where teens can go if they're being bullied to find support.