All Megan Kinnison wanted on her wedding day was to have both parents by her side.
So since her dad, Martin Lenhardt, was too sick to leave the hospital, they brought the wedding to him.
Martin, 70, was diagnosed with cancer in early 2015 and has been in and out of the hospital since.
One week before his daughter's Oct. 10 wedding in Gloucester, Virginia, he entered the Massey Cancer Center at Virginia Commonwealth University after having difficulty moving and shortness of breath.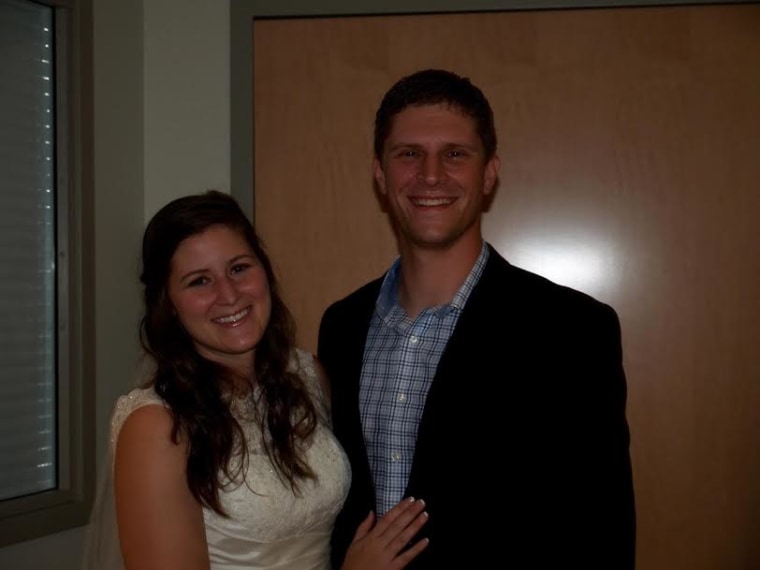 Megan, who works as an accountant at a reality management company in Columbus, Ohio, waited all week to find out if he was going to make it to watch her marry Adrian Kinnison, whom she met in 2007 in her high school math class.
The couple, both 26, already moved their wedding up a few months to make sure Martin could be there.
They ended up making last minute arrangements to have it in Megan's parents backyard after he grew more ill.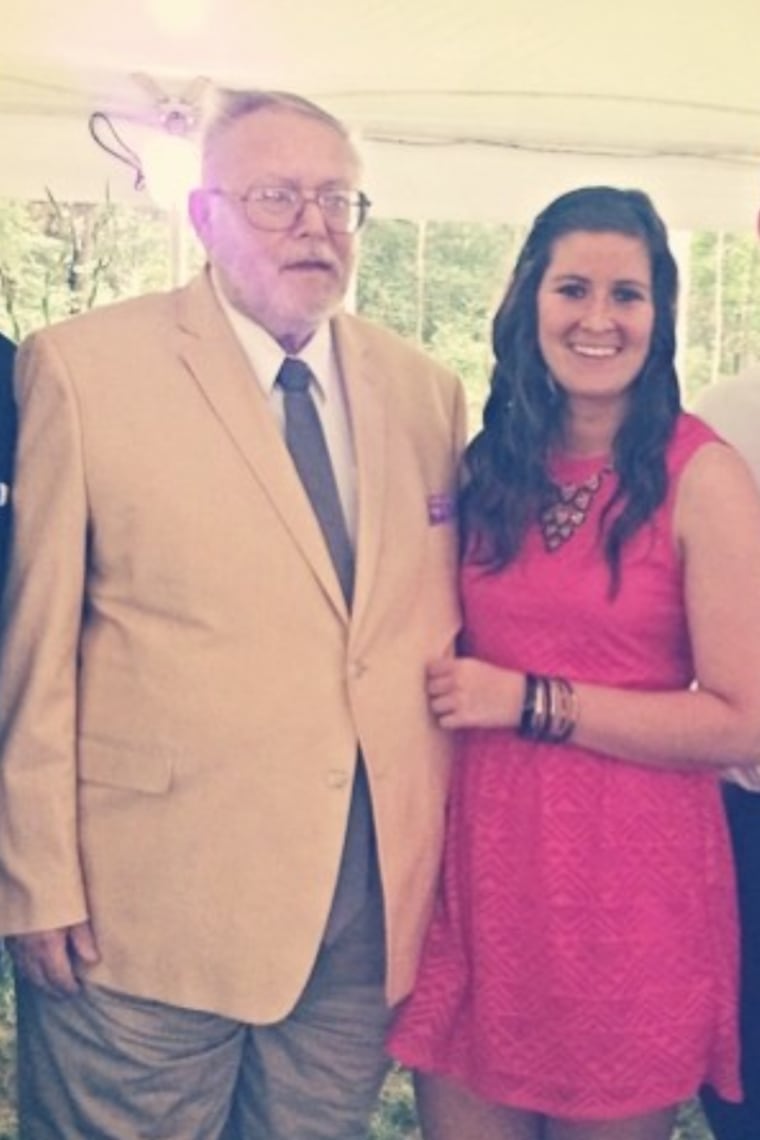 RELATED: Son moves wedding up exactly 1 year so mom with terminal cancer can attend
They found themselves in a similar position again when Megan's mom, Anita Lenhardt, broke the news that her dad wasn't able to attend, just two days before the wedding.
After Anita suggested that they have an additional ceremony at the hospital for him, they started making plans.
Megan's sister, Colleen Rhoades, quickly found a minister to perform the ceremony, while Randeisha Seward, 33, a secretary in the acute care oncology in-patient unit, started making decorations.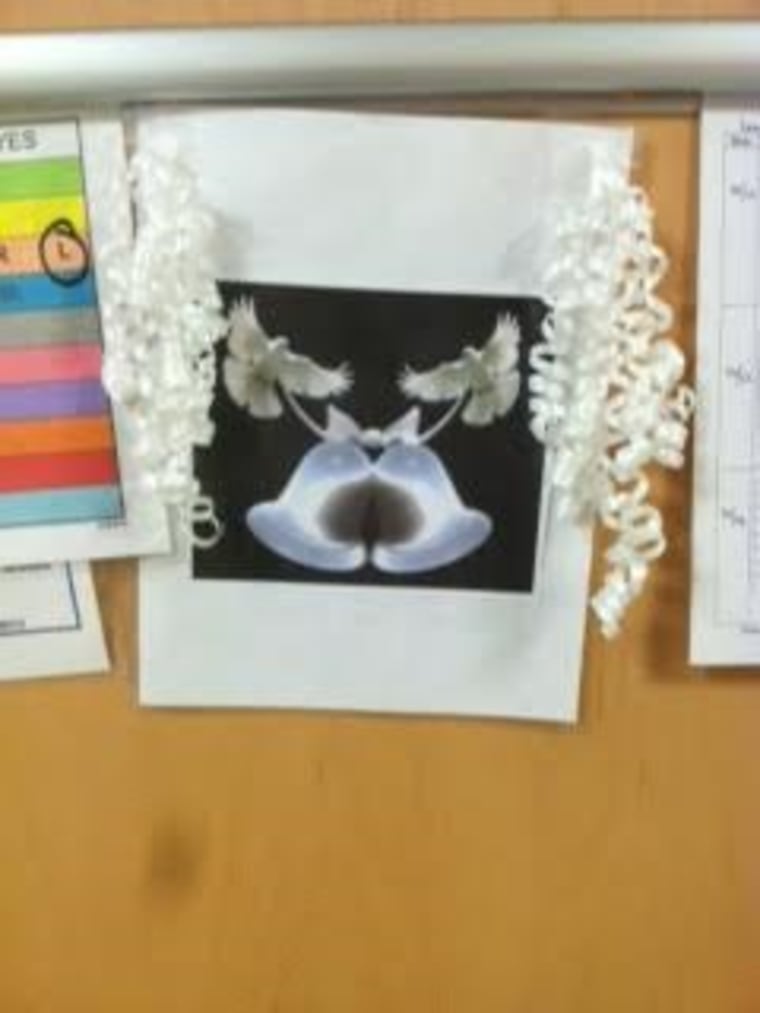 "My own dad was sick and I know how important it is for me to have him at my wedding, so I wanted to do something special for the family to make them and their guests feel special," Seward told TODAY.com.
Emotions hit Megan in fill force when they were getting off at the hospital's exit.
"I didn't know what to expect. Would he even be awake? How should I act? Where would I change into my dress?" Megan said. "There were so many questions and I was filled with emotion."
RELATED: Dad surprises stepdad at daughter's wedding — with both walking bride down aisle
Fifteen guests attended, including two of her 14 siblings, and a few of her nieces and nephews, who held the roles of flower girl and ring bearer.
Adrian had his mom, Rebecca Kinnison, grandfather and family friend by his side in the hospital room as well.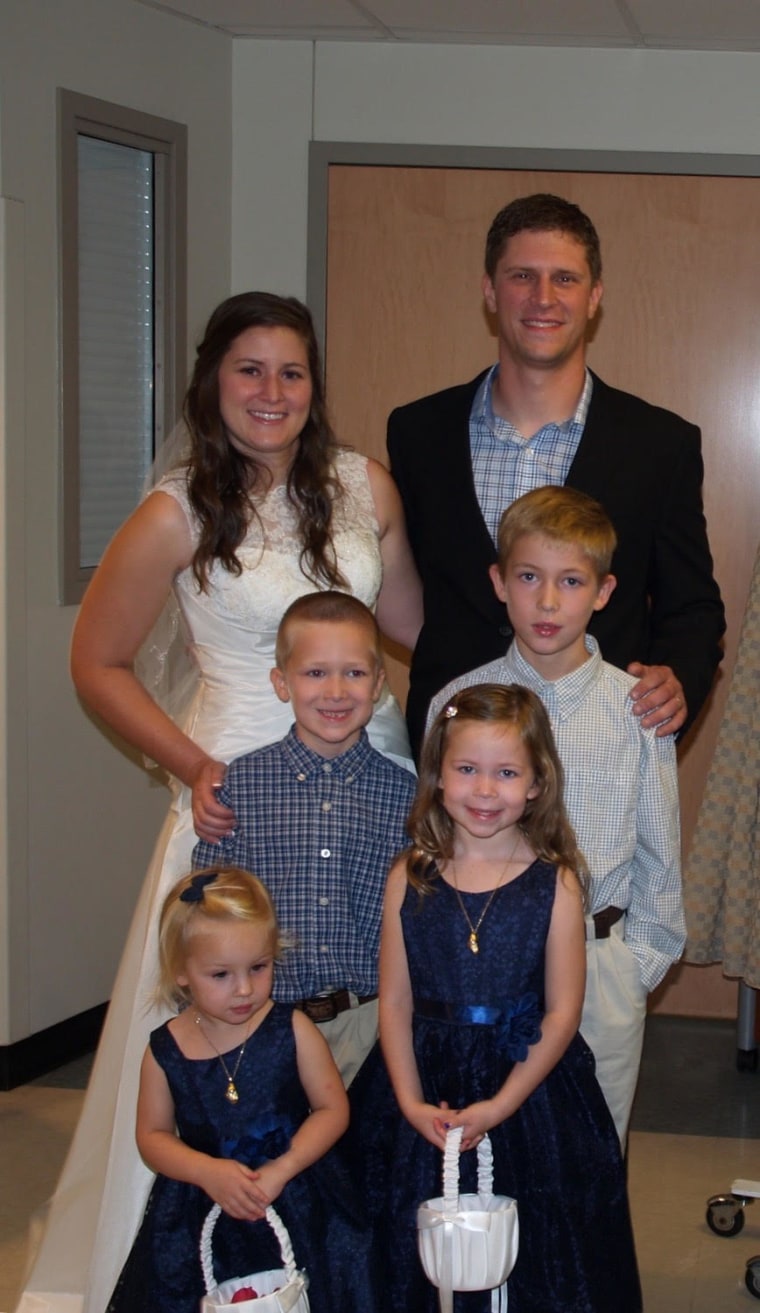 The family then said their goodbyes and went back to the house, where wedding guests were waiting for the second ceremony to commence.
Martin, meanwhile, went through rehabilitation for two weeks following the wedding and is now at home doing better.
And thanks to Colleen's husband, Clay Rhoades, who stayed in the hospital room to help him FaceTime his family, the proud pop still got to feel like he was there, in a way.
Megan's oldest brother, Shawn Lenhardt, 46, walked her down the aisle, while her other brother, Ryan Lenhardt, 33, cooked all the food, with help from some of the other siblings.
"I was so distraught about the idea of not having him there on the most important day of my life," Megan said. "Even though it turned out to be a beautiful day, I still feel pretty numb about it all."
She was grateful for Randeisha's decorations, which she said made the ceremony feel less like it was thrown together in two days.
The unit secretary also comes from a big family, with nine siblings, so she felt a connection to the family.
"Everyone had the look of joy on their face and it seemed like everyone was happy to be together for the special occasion," Randeisha said.