Who's the kindest person you know? It may be a family member, or a famous figure who has inspired you. It could even be the stranger you cross paths with every day who always gives a warm smile.
Thousands have shared their picks using #ShareKindness, in honor of The Season of Kindness, a 40-day celebration of acts big and small that spread the good in the world.
Weekend TODAY's Dylan Dreyer's choice may leave you swooning:
"Kindness is such a unique trait. Someone can be nice, someone can be pleasant, someone can be giving, someone can be a great person. But I feel like kindness is a trait that makes other people feel good.
I'm fortunate to have a truly kind person in my life. My mood will literally change when he walks into the room. It's his selfless smile, it's the way he reads the room and can sense if someone is uneasy or uncomfortable or nervous or unhappy, and it's the way he takes that mood and does whatever he can to make that person happier and at ease, whether it's telling a joke, starting a conversation, listening, or a making himself look silly or awkward just so that other person feels better. Instead of picking up a negative vibe in a room, he'll go out of his way to make it more positive. I don't think he does it on purpose; it seems to come to him naturally, an innate trait to be positive and caring toward others. Never mean, never rude, just kind.
I truly believe knowing him has made me a better person. I'm extremely lucky that that same person asked me to marry him and I get to spend the rest of my life as his wife. I married the kindest man I know!"
Sheinelle Jones picked a couple that will inspire us all: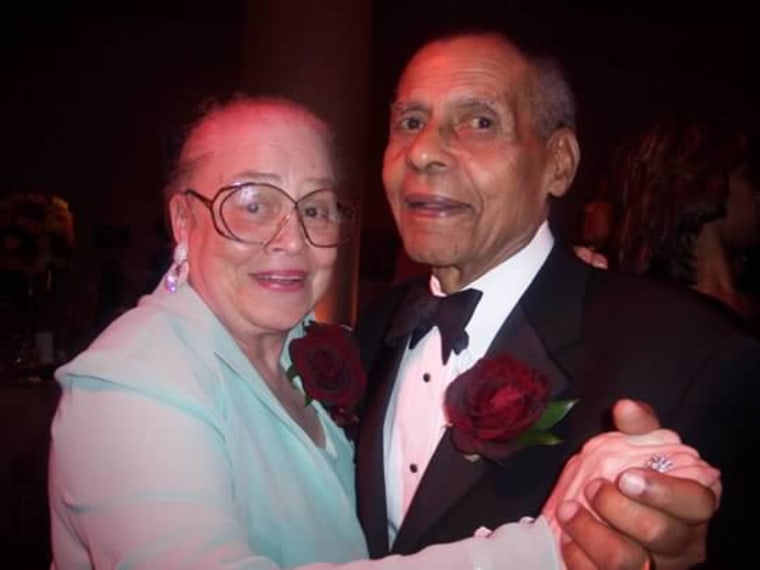 "When I think about who has been 'the kindest' to me throughout my entire life, without question, it's my grandparents. Two of the kindest people I know.
My grandfather, Dr. Val Brown Sr. is frankly a living legend in my hometown of Wichita, Kansas. He was one of the first African-American doctors there with his own family practice, and it seemed like everyone I knew went to my grandfather. I've watched him be so patient, kind and wise. People 'eat his every word' when he speaks. I used to watch him, and watch how people would run up to him, even at the grocery store to say hi. Even now, he's the humble rockstar in my family. He is the best, and has always supported me.
The same goes for my grandmother Josephine Brown, or "Jo" as she's known at home. She too, is extremely successful, as the first African-American woman on the school board in my hometown. I remember her retirement ceremony after being on the board for more than a decade, hearing parents speak about how she changed their lives, and changed the educational trajectory of so many children who may have otherwise slipped through the cracks. She's tough, no doubt about it, but it's rooted in love and she wants nothing but the best. She's also an amazing musician, and helped create a very powerful gospel choir called ARISE. I know that gift of music shaped my family. To this day, when I'm stressed, I hum spirituals that I learned from her.
I think about all my grandparents have sacrificed for me and my mom, brother, aunt and uncles. I get teary thinking about their unconditional love. My grandmother has all of my old TV reels from my early days in the news business, and even school projects from elementary school. All of it, neatly filed.
I could write a book about my grandparents and all the things they've accomplished, but most importantly I think it's their power to love. That's what I hold dear. Love is patient. Love is kind. It's the fuel that keeps me going, even as we're apart. We don't see each other as much now, but trust me, they're watching every time I'm on; I hope to get home soon.
My grandfather turns 92 this Valentine's Day. How fitting, since we're talking about kindness and love. Grandparents are a hug from heaven."
This story is part of NBCU's Season of Kindness. Follow the series on Facebook, Twitter and Instagram. #ShareKindness
Get involved! Let us know how you can join the Season of Kindness
Visit our daily calendar to learn about other simple, easy-to-do kind acts and mark off the ones you've done.