His friends called him boring, his dates called him cheap. It never mattered to Stefun Darts, who kept his eyes on the prize while he scrimped and saved for the past six years.
Earlier this month, the 24-year-old college student wrote out his very first check and handed it to the grandparents who raised him. He said the $15,000 would pay off their mortgage — and pay for a trip to the Bahamas to help celebrate.
And suddenly, everyone understood why Darts acted like such a homebody.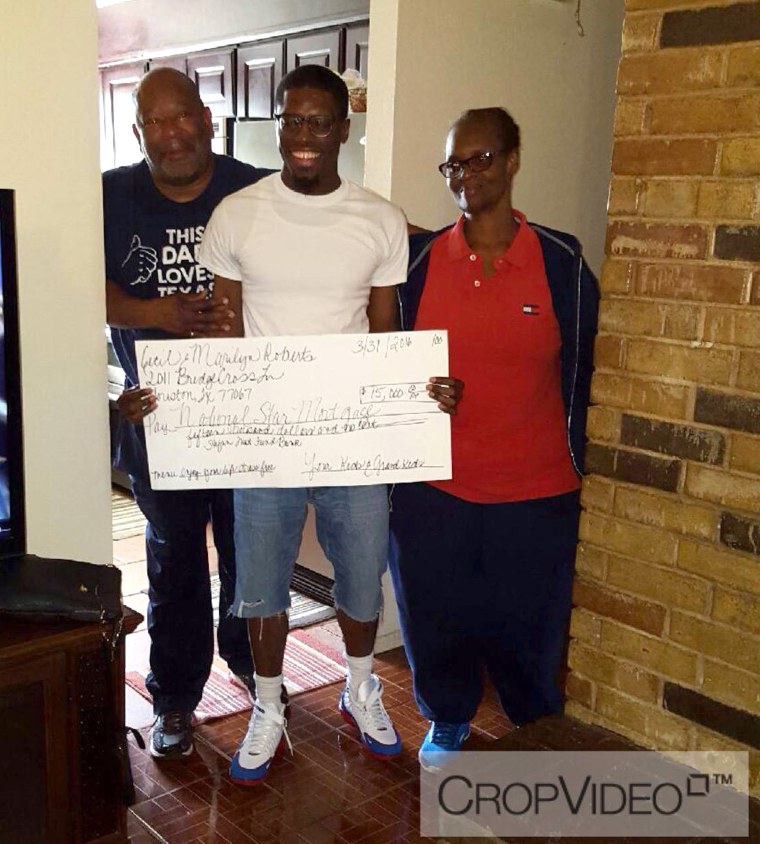 "I had to sacrifice a lot. Friendships, relationships, going around and partying," he told TODAY.com, relaying how many times he was told: "You never go out. You need to have some fun."
RELATED: Son pays parents' mortgage for Christmas, leaves them (and the Internet) in tears
But Darts said he gladly sacrificed going out with friends so he could either work and make money, or stay home to save it, to reach his goal of helping grandparents "who took me in at a young age."
Darts, who presented the check to his grandparents during a March 20 surprise party thrown by his family, credits his religious faith for the ability to resist normal youth-related temptations during his late teenage and early adult years.
"I promised God in the second grade I would pay off you guys house and help you retire. A promise I would never break. The best and most beautiful things in the world cannot be seen, nor touched... but are felt by the heart," Darts wrote in a Facebook caption of a photo that showed him holding an oversized, handmade check and standing between his grandparents.
RELATED: Suze Orman answers 22 questions on student loans, investing and retirement
"Even with this, I could never repay you for what you've done for me."
Darts has worked various jobs to save money. In high school, he worked at a grocery store. He later put in hours at a call center, worked at Pizza Hut and earned licenses to sell life insurance and real estate.
He also saved money by being frugal. He rarely buys clothes and still uses the first wallet he ever owned. He eats at home whenever possible and, lately, gets teased about his diet of cheap, microwave pizzas.
RELATED: Community raises $110K to help firefighter with brain cancer pay off mortgage
Darts said he currently works as a material handler for Exxon and does work on the side as a loan officer. He also carries a full course load studying applied science at San Jacinto, a community college outside of Houston, while working on Caring Heart Youth, a nonprofit he helped create that provides supplies to poor children and teens.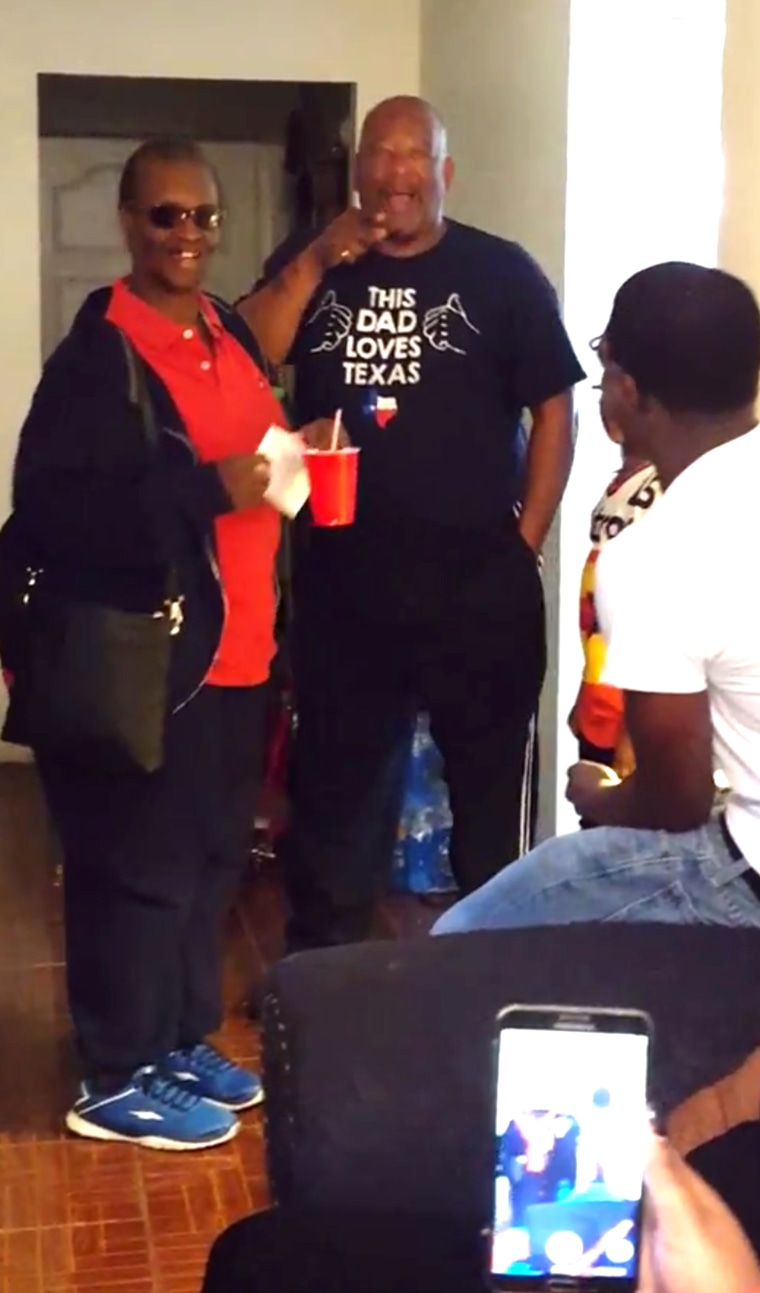 Dart said he has lost some friendships over his choice to stay home more often than go out, and it's been difficult to explain to girls why he doesn't take them to fancy places or shower them with presents. But he said he knows he sees a bigger picture that his peers often don't.
RELATED: Retiring soon? Don't rush to pay off your mortgage, experts say
"My grandparents aren't struggling by any means but why are they living to pay bills? That's not the way of life I want them to have," he said. "If I can do anything, with every bone in my body, I will sacrifice because I don't know how long they have on this earth. No one is guaranteed. I will sacrifice that fun, because that fun is temporary."
Darts' grandparents, a corrections officer and a U.S. Postal Service employee, do not plan to retire just yet despite their grandson's generous gift. And that's just fine with Darts.
RELATED: How minimalist millennials are going to extremes to save money
"They want to work still, but they don't have to," he said. "They're working to pay off a car, and miscellaneous bills. And they're party animals — they want to travel. They want to live life. And that's what it's about it. It's all about living."
Follow TODAY.com writer Eun Kyung Kim on Twitter.
This story was first published on March 29, 2016.