Lori Rothman knew she wanted to be an occupational therapist since she was in the seventh grade. In college, she worked with adolescents who had autism — long before autism was a well-known diagnosis.
Rothman was devoted to helping children with special needs reach their developmental milestones. She started working with Al Roker's 13-year-old son, Nick, when he was 3 — when he had problems many doubted he could overcome.
"He had a lot of issues. He didn't talk. He couldn't walk. He had very low body core musculature," Al said. "And you know, a lot of people were not positive about his outlook. And you know, there was never any of that with Lori."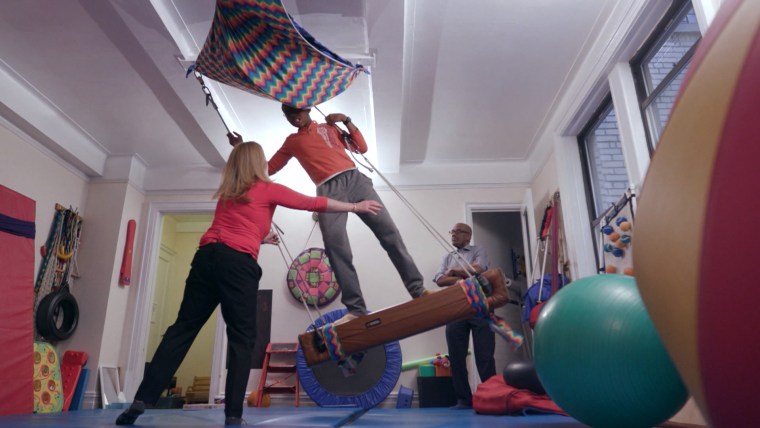 When TODAY began its "Pay It Forward" series, Al knew immediately he wanted to honor Rothman and her tireless commitment to his son and other children with special needs.
"Some kids are 50-piece puzzles, some kids are 100-piece, some kids are 150. I think Nicky is about 150, if I was to look at Nicky," Rothman said. "My heart is so big for Nicky. You know, Nicky's my son. You know, he's a little bigger than me these days, but he is my son."
RELATED: See Natalie Morales' touching surprise for 'superhero' foster care advocate
Rothman's enthusiasm and devotion to her work has had a deep impact on Al and his wife, Deborah.
"When you're parents and there's something not right with your child, sometimes you can almost freeze, because it's so overwhelming," Al said. "And to have somebody who's not only amazing for your child and to your child, but is an advocate for your child, is a godsend."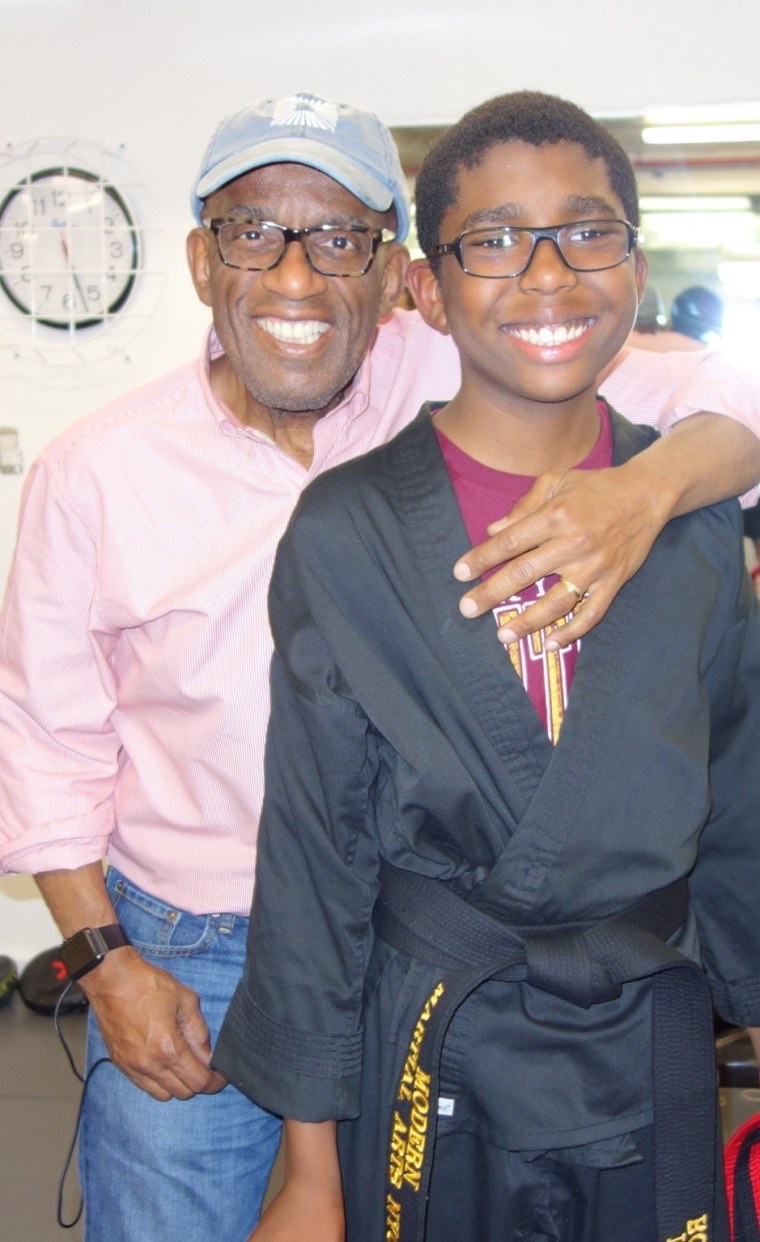 RELATED: See Savannah Guthrie help grieving family make new holiday memories
When Nick was 2, he failed to meet many of the benchmarks normal for a child his age.
"And this past June, he got his black belt in tae kwon do," Al said, giving much of the credit for his son's incredible accomplishments to the guidance he received from Rothman.
"I can honestly say that Nick is where he is today because of her help. And for that, I can't thank her enough," he said.
RELATED: See Tamron Hall's touching tribute to a selfless mother and her late son
But last week, he tried.
Al wanted to reward Rothman her by combining two of her favoring things: running and tennis.
He flew her to Miami so she could participate in the Serena Williams Live Ultimate Run — and meet its host, tennis superstar Serena Williams, this year's Sports Illustrated Sportsperson of the Year. The run is a charity 5K run that supports the Serena Williams Fund.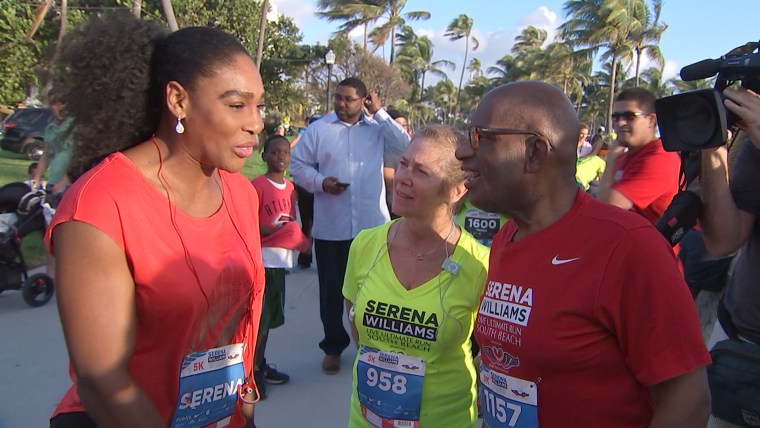 "We help send kids to college and we also build schools in Africa," Williams said. "And we also help families affected by violence in communities like my sister was. It's really exciting for me."
The group took selfies with Williams before taking off for the race, which was exhilarating for everyone — except perhaps Al.
"You and I have a different idea of fun," he told Rothman after crossing the finish line.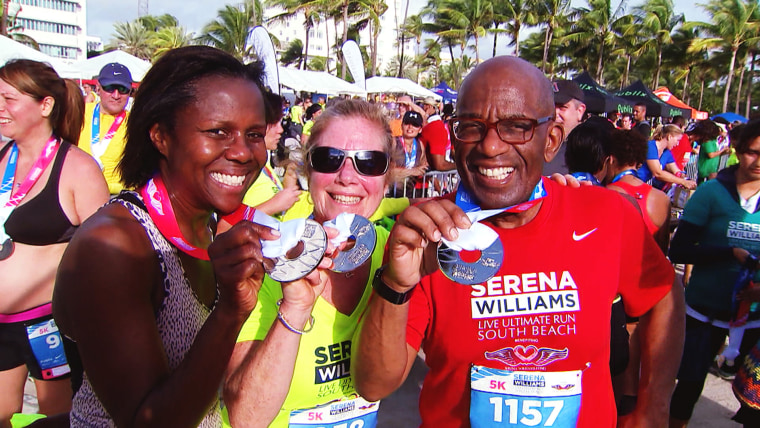 But the aches and pain from participating in the event were well worth it for Al to support the woman who has worked tirelessly for his son and countless of other children.
"You know, everybody's got, to a certain extent, a Lori in their life. They just may not realize it," he said. "They could probably make a lot more money doing something else. But they're doing it because they love your child."
This story is part of NBCUniversal's Season of Kindness. Together we can grow the good this holiday season. #ShareKindness