/ Source: TODAY Contributor
Amanda Moore noticed that the new student at school always sat alone at lunch. The 10-year-old girl decided to befriend Rafael Anaya, but she also noticed something else — he struggled to understand English. Instead of letting that stop her, she used the Google Translate app to hand-write a note in Spanish asking him to join her for lunch. Her gesture earned her the "Student of the Month" award for October at Paloma Elementary School.
"He always ate lunch alone and I felt bad about that," Moore told TODAY.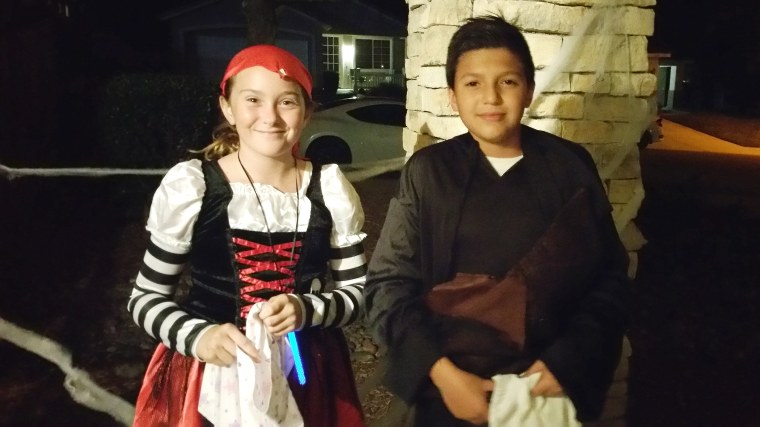 RELATED: 10-year-old girl spreads kindness, one bracelet at a time
Rafael had moved to Temecula, California from Mexico at the beginning of the school year. He is learning English. Many days,his father later told Amanda's mother, he cried after returning home from school because he felt so alone and overwhelmed.
Amanda didn't know that when she wrote the letter; she simply knew that he spoke Spanish and he seemed lonely. She spent the afternoon carefully crafting a letter, using the app to help her. When she got home, she shared it with her mom.
"She couldn't wait to tell me about the letter and she wanted me to proofread. I started crying because I thought it was the nicest thing," said mom Kimber Kinard.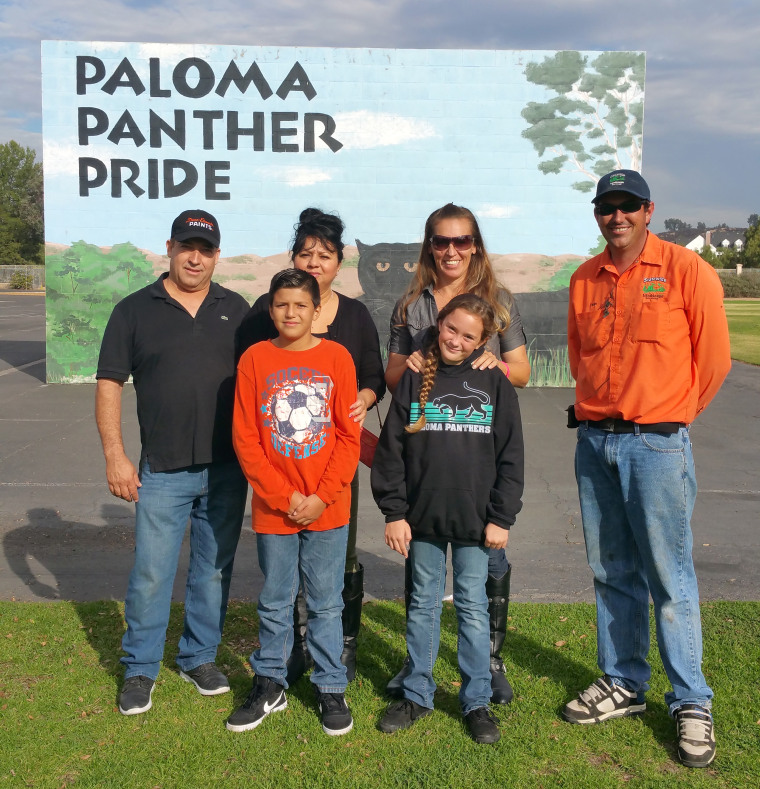 RELATED: Mom of girl with autism moved by kids' kind act at water park
But Kinard felt stumped; she didn't understand Spanish. That's when Amanda helped her use the app to understand it.
"I was excited and tearful. I don't think anyone's ever written me a note like that," said Kinard.
The note reads: "Would you like to sit with me today? Look for me and I will you show you where I sit. We can color or simply tell scary stories. Thank you for your time."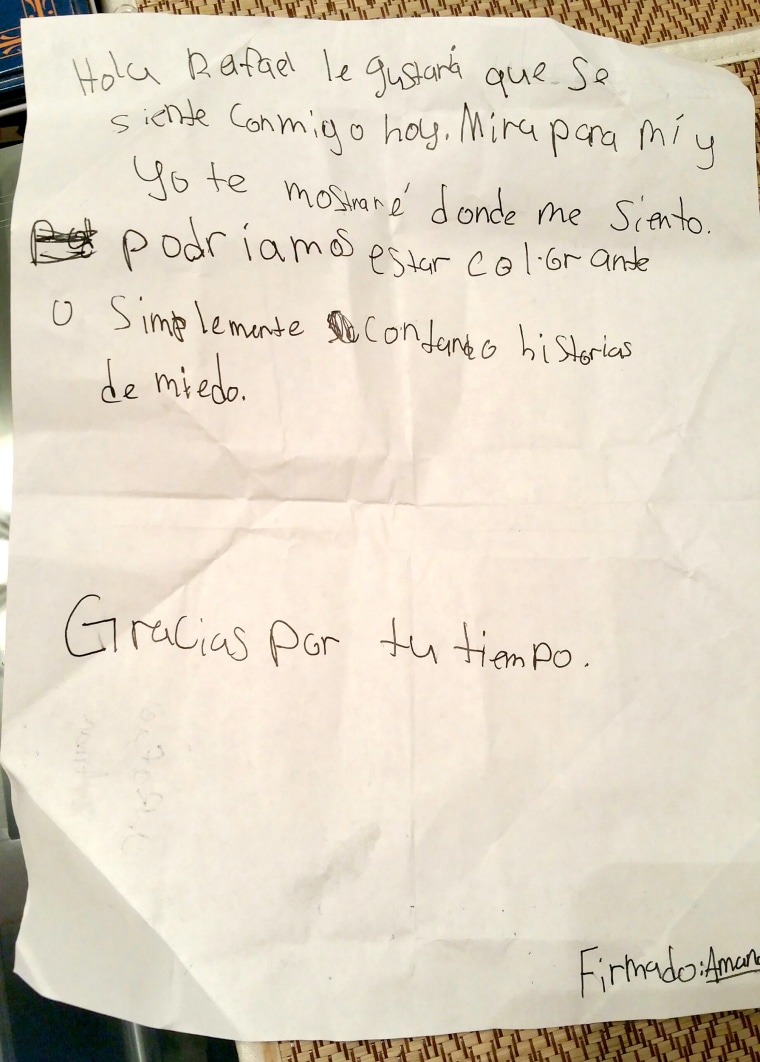 RELATED: Kind Olive Garden waiter steps in to help baby, leaving new mom in tears
The next day Amanda handed the note to Rafael and waited for his response.
"He kind of stared at me and gave me a hug," Amanda said.
But it wasn't until math class until he said "yes" to lunch. The two have been sitting together ever since. Rafael even went trick-or-treating with Amanda and her family. Kinard said that the note helped Rafael feel more comfortable and encouraged him work harder on his English.
"I think for Rafael it made a huge difference," said Kinard. "I think he really wants to learn English to talk to Amanda."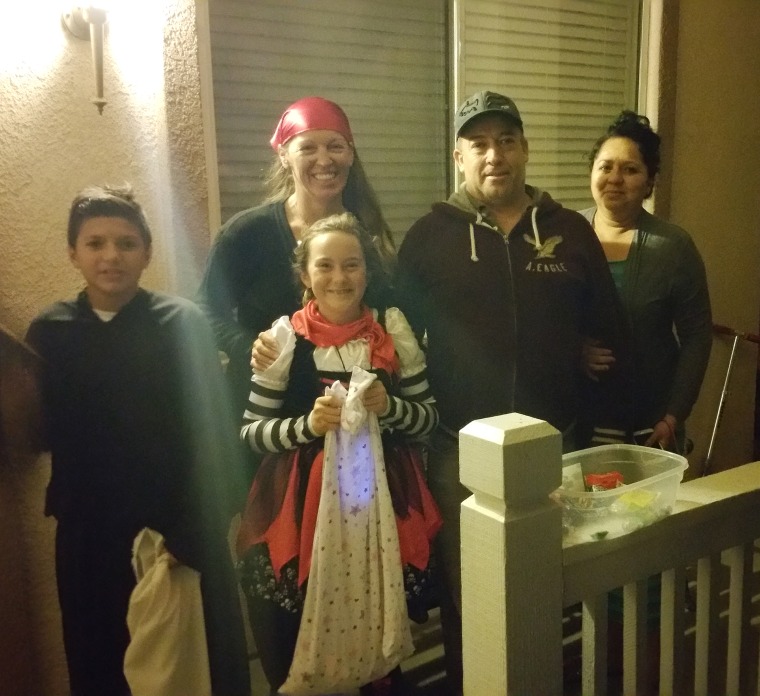 RELATED: College student uses coupon-clipping skills to donate over $110,000 to charities
The two use hand gestures and Google Translate to communicate now but they hope it will become easier when Rafael's English improves. And, Amanda is learning some Spanish.
Kinard feels overwhelmed that her daughter went out of her way to befriend Rafael, but she isn't surprised.
"It is 100 percent her. It is just so sweet," she said. "I think this friendship is special."