/ Source: TODAY Contributor
Being picked on takes a toll on kids, but Jody Furrh is using her classmates' bullying to inspire and educate others about epilepsy — the seizure-causing neurological condition she was diagnosed with as an infant.
The 14-year-old Kansas girl has entered beauty pageants, held fundraisers and written a book in her efforts to tell the world about epilepsy and the people who have the condition. And she does it all with her loyal service dog, Justice, at her side: he can sense when she's about to have a seizure and alert her.
"He's there to help me," Jody explained. "He'll come up and put his paws on my leg or nudge me."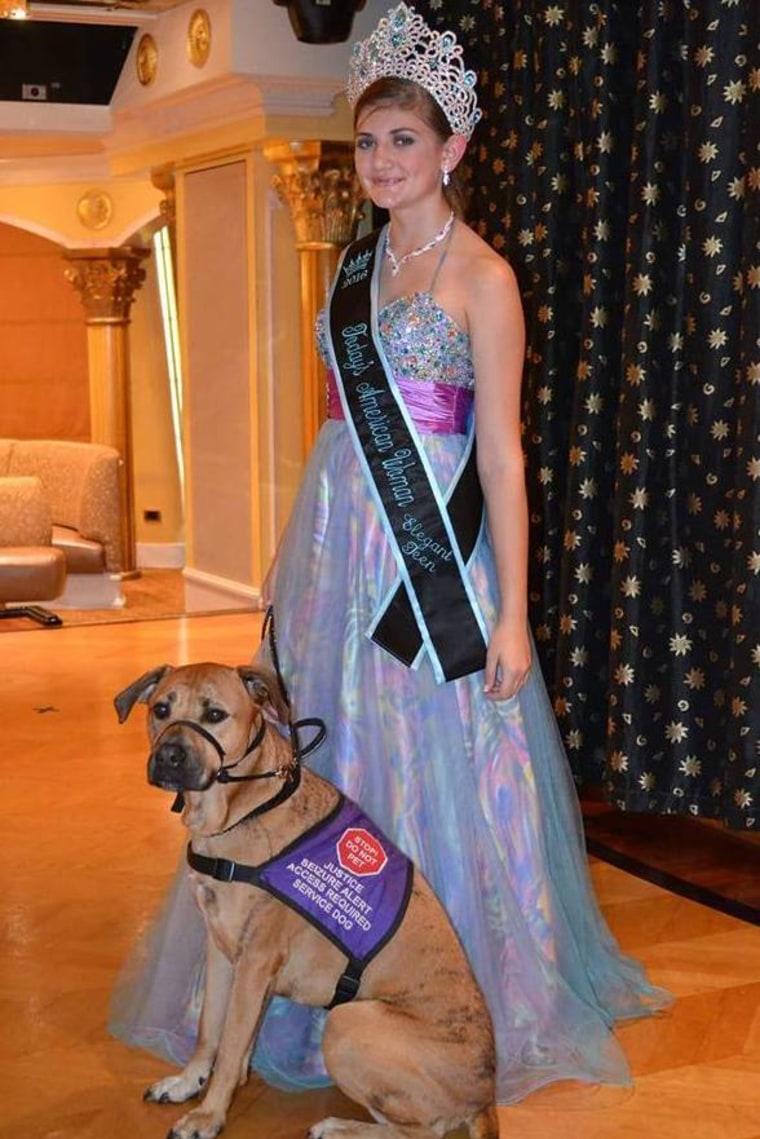 Jody recalls being bullied for having epilepsy, describing times when her classmates teased her and shone strobe lights in her face. In fifth grade, Jody says, a group of kids pinned her down at school and hit her. She suffered a seizure afterwards and was diagnosed with a concussion.
After that, she was home-schooled. "I wanted to show everybody that I was more than the girl with epilepsy," Jody told TODAY Parents.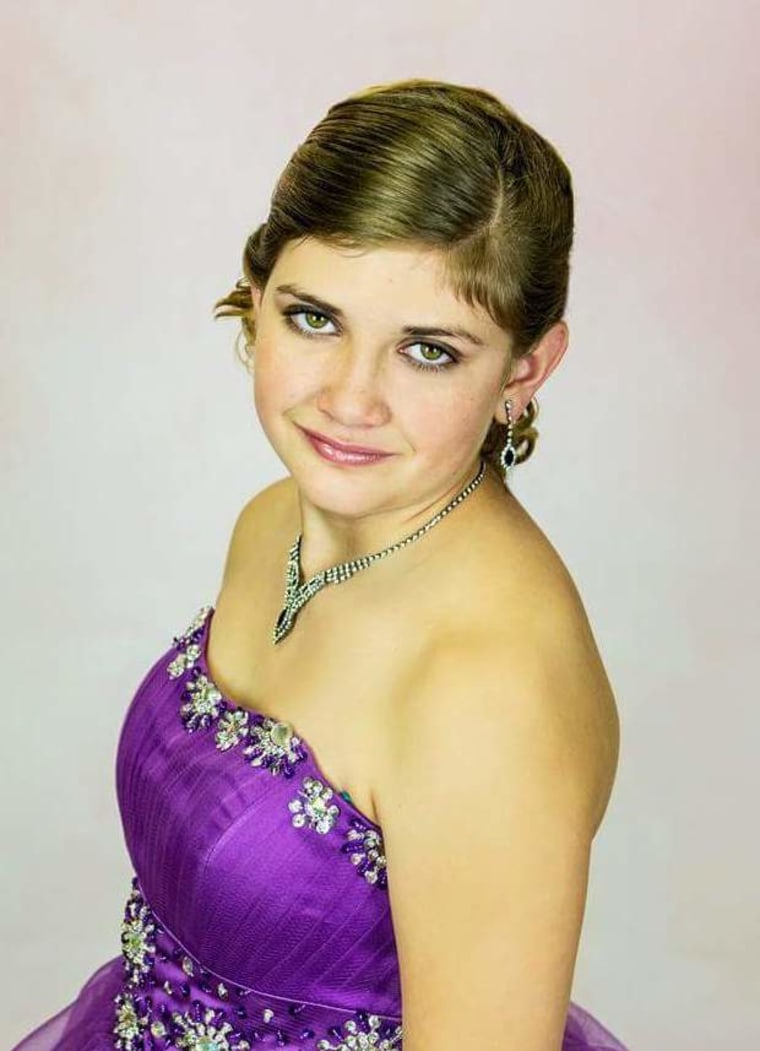 "I don't think they really understood," she said. "I just wanted to show them — and everyone — that I can be like everybody else, but it will take longer and I will probably do stuff a little different."
After her mother transferred her to homeschooling, Jody began seeking opportunities to speak about her epilepsy with people across the country. She found her opening in beauty pageants.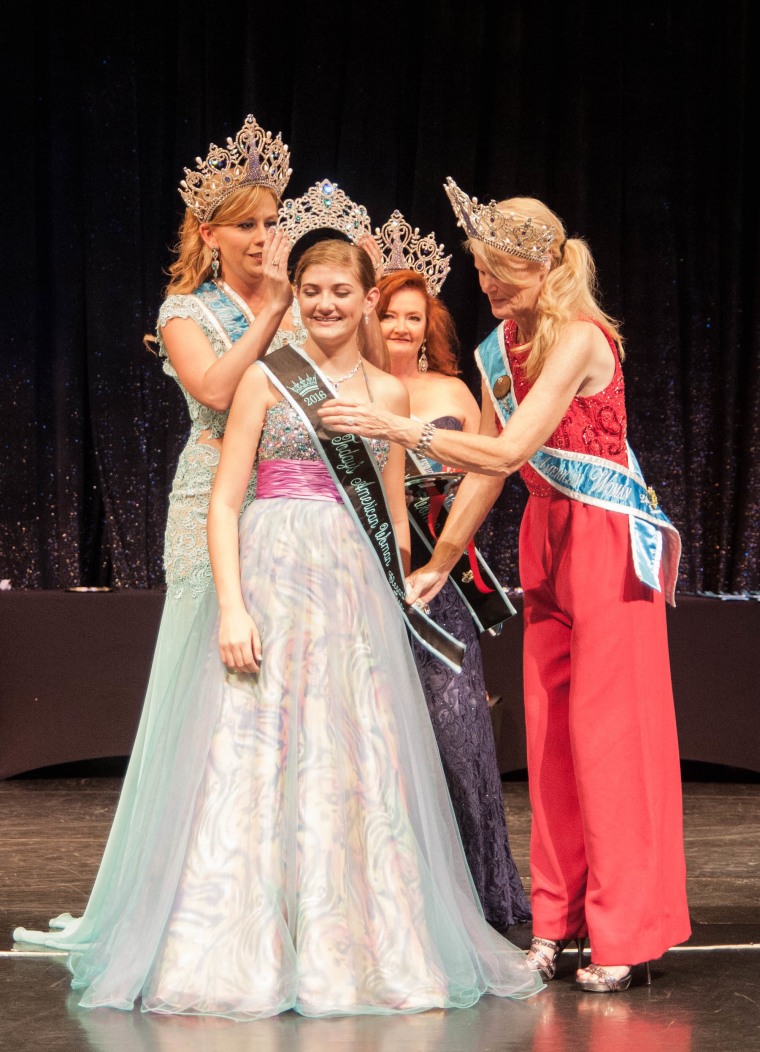 Today she holds two titles — ambassador for Ms. Abilities America, a pageant for individuals living with disabilities, and Miss Elegant Teen for Today's International Woman, a worldwide pageant focused on women and girls.
RELATED: Tattoo artist gives girl's leg braces a Disney-style makeover
"Jody Rose Furrh is the epitome of a beauty queen. One with a heart for service and helping others!" Jera Lynn Anders, executive director of Today's International Woman, wrote in an email. "Her inner beauty shines beyond her outer beauty — making her a leader for her peers. We are so proud of what Jody has accomplished and look forward to following her bright future."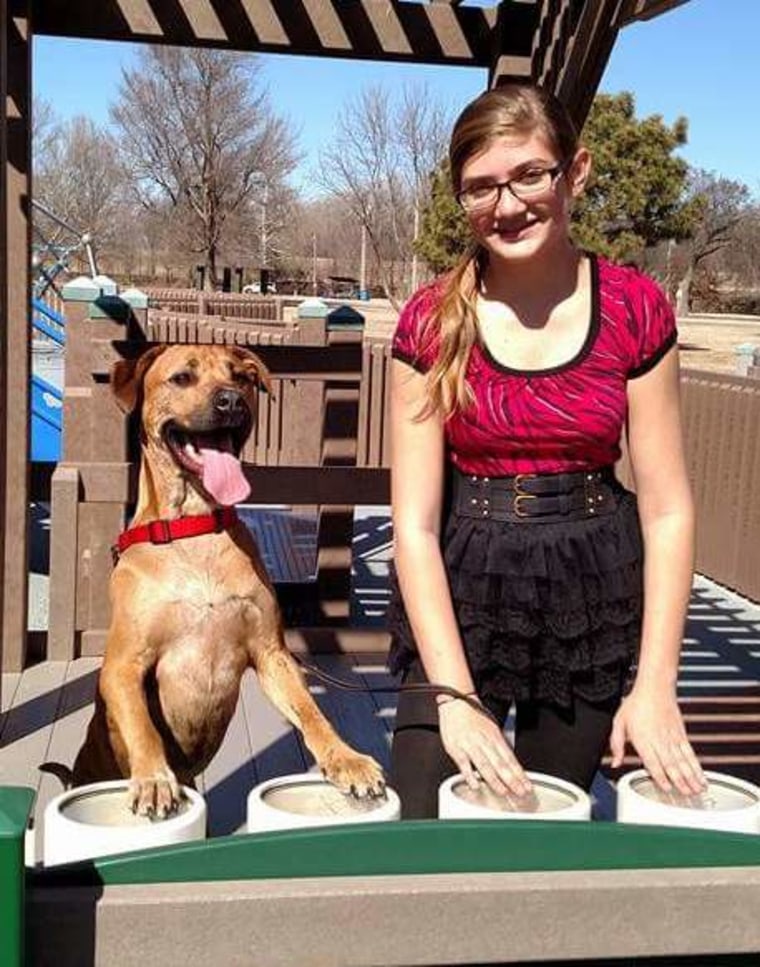 Jody travels frequently as Miss Elegant Teen, often stopping along the way to speak about epilepsy or to do readings from her book, Justice, A Queen's Seizure Alert Dog, about service animals and her own service dog's role in her life. She wrote it to help explain the presence of her seizure alert dog to small children.
Justice travels with Jody, alerting her of an approaching seizure and notifying others if she has a seizure when she's alone.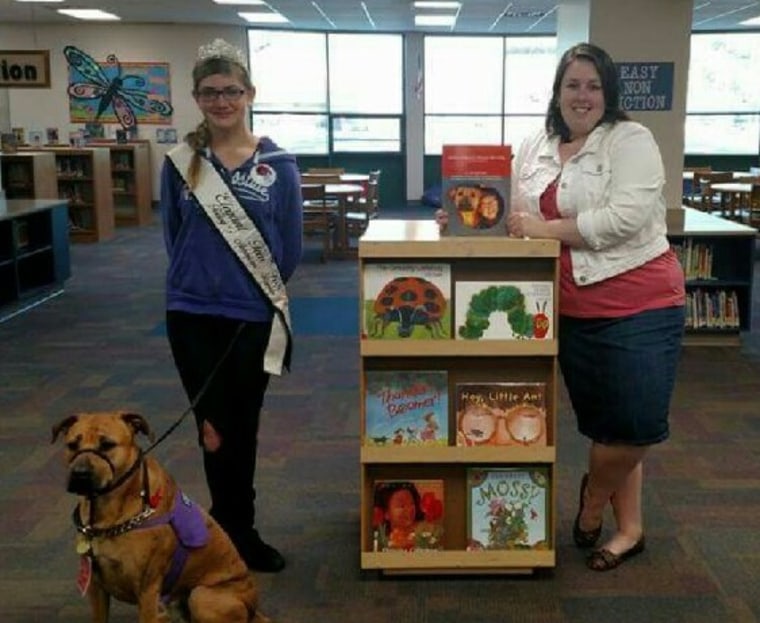 "Little girls would come up to me at events and be like, 'You're so pretty and I love your crown.'" Jody said. "But then they didn't understand why Justice was there, and I wanted them to understand service dogs and epilepsy on their level."
In addition to educating others about epilepsy, Jody has held several fundraisers in her community and has put in more than 500 hours of community service in the last year.
RELATED: Teen with Down syndrome sets sights on Miss America pageant
"Even though she was really beaten ... she didn't stop there, and she always tries to do more and show people that she isn't going to stop," said Jody's mom, Brenda Falkenberg.
"She wants to educate people. And when people are mean to her, she doesn't get mad and lash out. She just focuses on the people who are listening."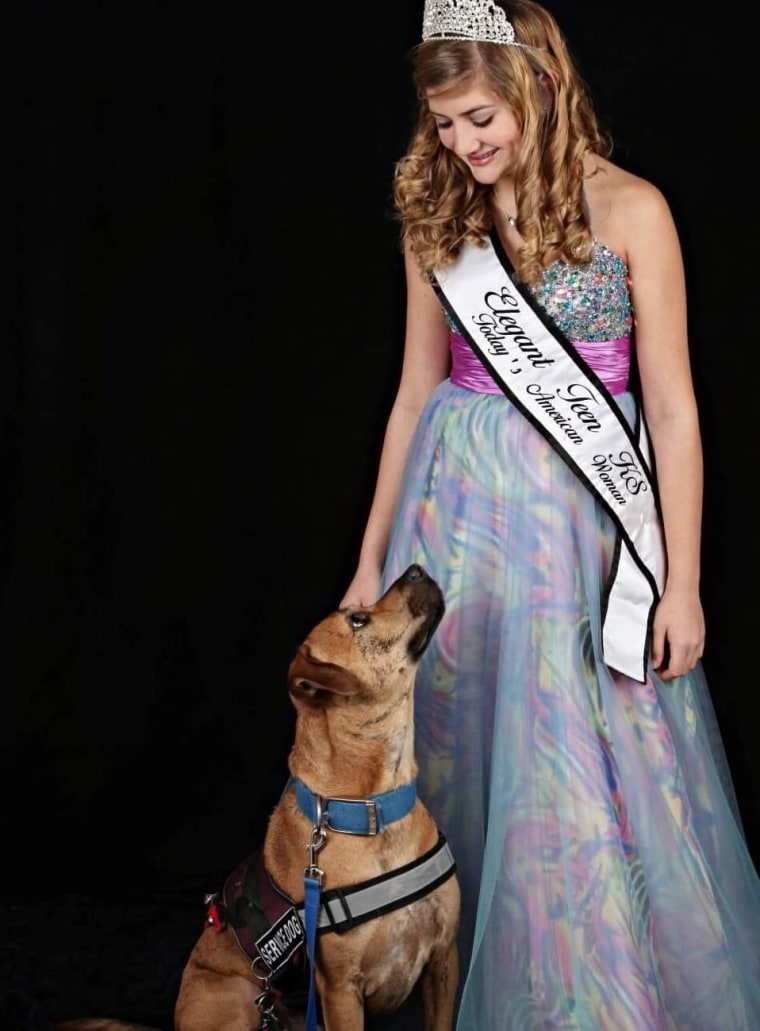 Jody says she plans to continue working for epilepsy awareness as she tries to secure a lifetime title in the Today's International Woman pageant.
Jody shared her personal motto: "It's to do what you can, when you can, for who you can to change your world. So that's what I'll keep doing."
Never miss a parenting story with TODAY's newsletters! Sign up here
Editor's Note: Brenda Falkenberg recently told Justice's story as a part of the 2016 Petco Foundation Holiday Wishes Campaign. Her submission was chosen as one of 54 finalists, leaving the Humane Society where Justice was adopted from eligible to win funding from Petco. To vote for Justice to win the People's Choice Award, visit the contest website.